You can create a Fault report anytime something at the office is broken or doesn't work (equipment, desks, issues in a room etc).
Create a Fault Report
Click on any object you want to report on the map
In the Quick View window, click on the House keeper icon. Here, you can describe the problem
(Optional) You can also attach a photo of the non-functioning object
When a description has been added, click on "Send Report"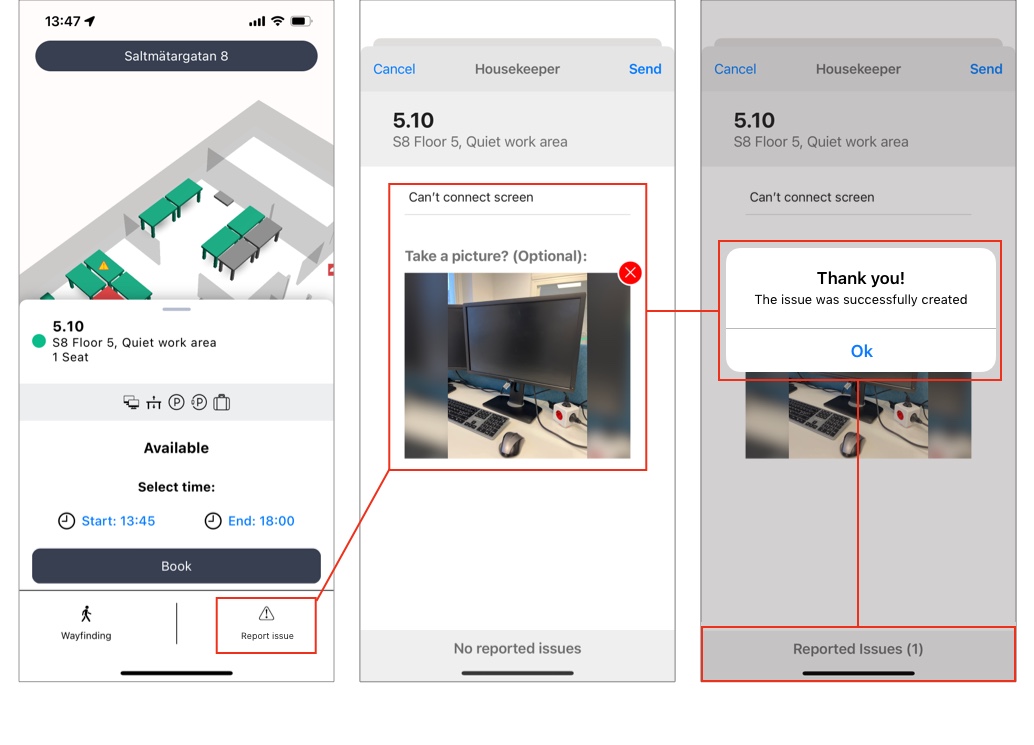 The fault is now reported and will be visible with the warning sign on the map until it's fixed by the Helpdesk/Service department
Fault reports can be viewed by others from the quickview window.