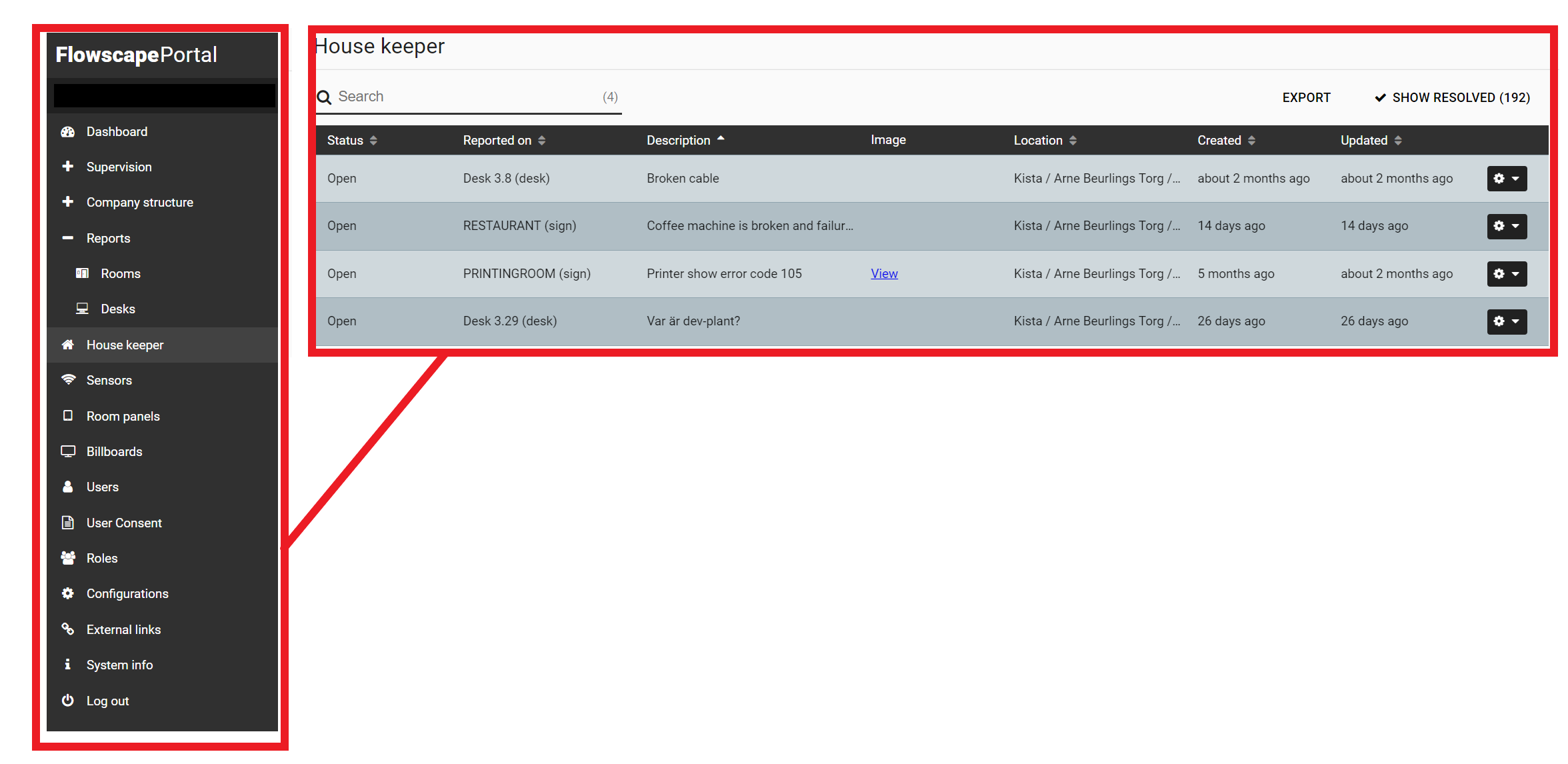 Error reports created in the system will be sent to house keeping. This will give an overview over everything that is broken or just needs attention in your office.
House keeper menu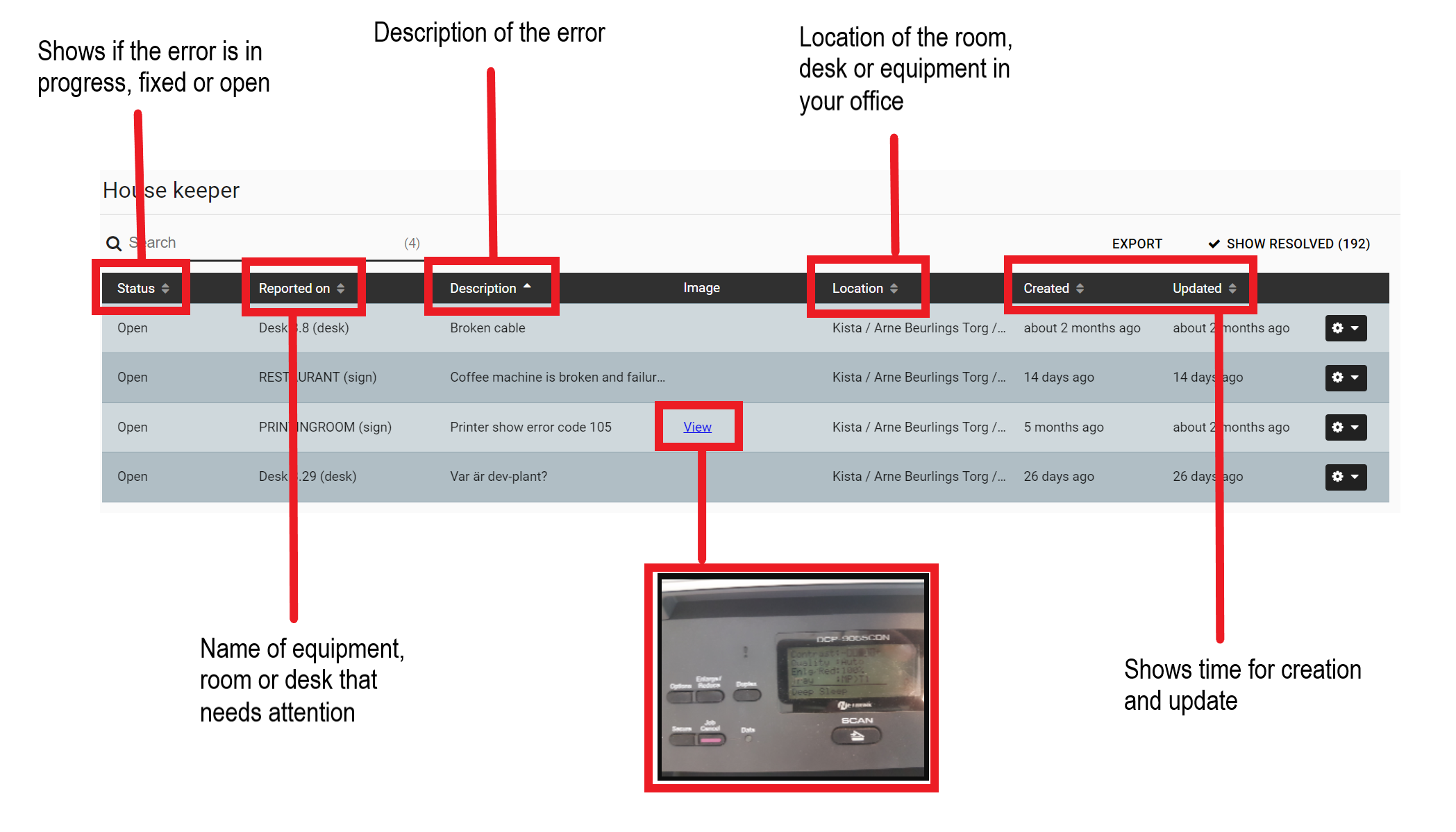 House keeper issues are also shown on the dashboard on your front page.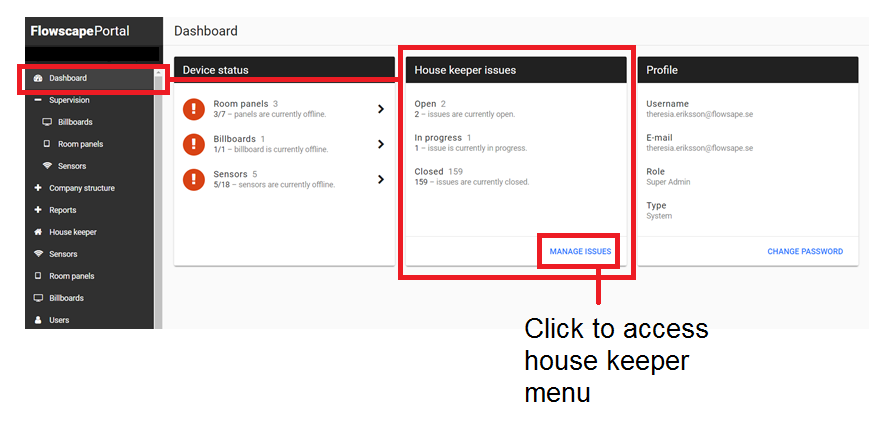 With house Keeper, you can:
Write more information about the broken item
Give the error report a status, which shows if the problem is fixed, in progress or done.
Select a priority level which helps you categorize the error report after urgency.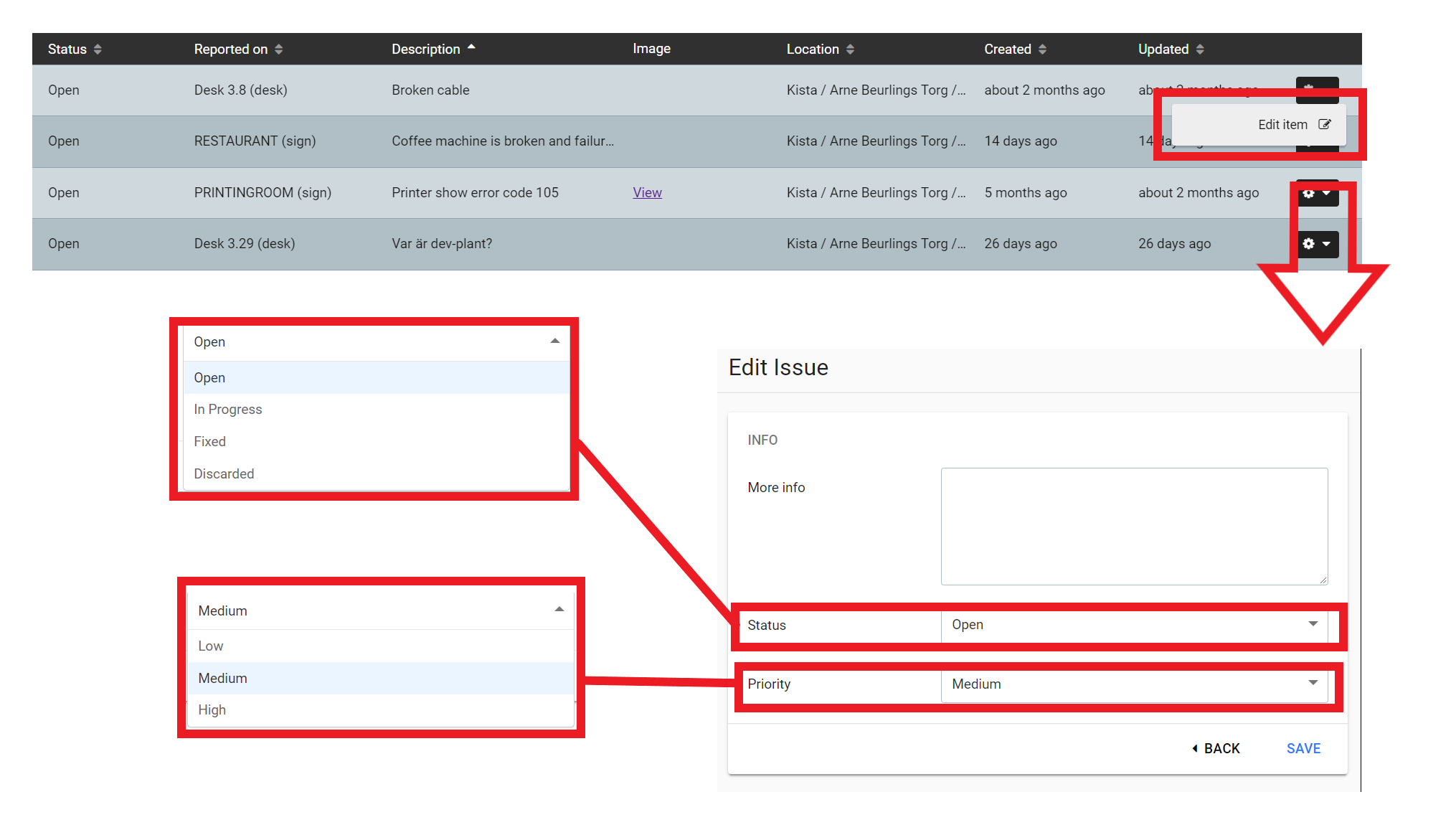 An error report is shown on the map
If an error report is created in the system, it's shown on the billboard and in the app.
For the mark to dissapear, the status of the error report has to be changed to "resolved" or "discarted", Read about how to edit an erorr report HERE