With House keeping, you are able to follow up all error reports in your office. A crucial part in this process is to change the status of the error report. this will help you organize what has been done and what needs to be fixed.

Edit status
If an error report has been fixed or is in progress. you can edit this by clicking on the gear next to the report you want to edit.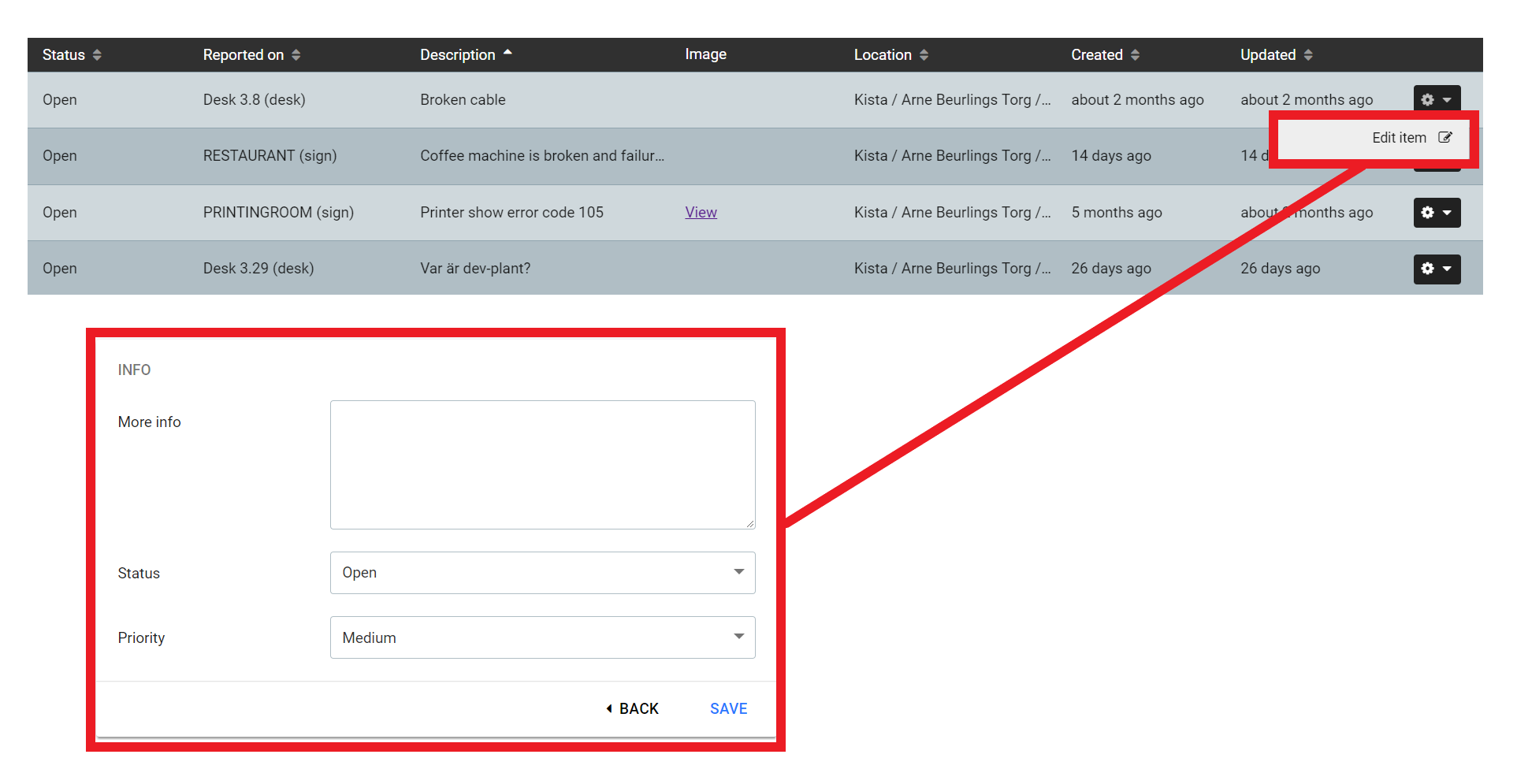 This will open the information window
Select new status for your error report
click save

If you select "Fixed" or "Discarded", the error report will be archived. You can view it by clicking on "Show resolved"

If you select "In progress" or "Open", it will show in the house keeping menu with the new status.