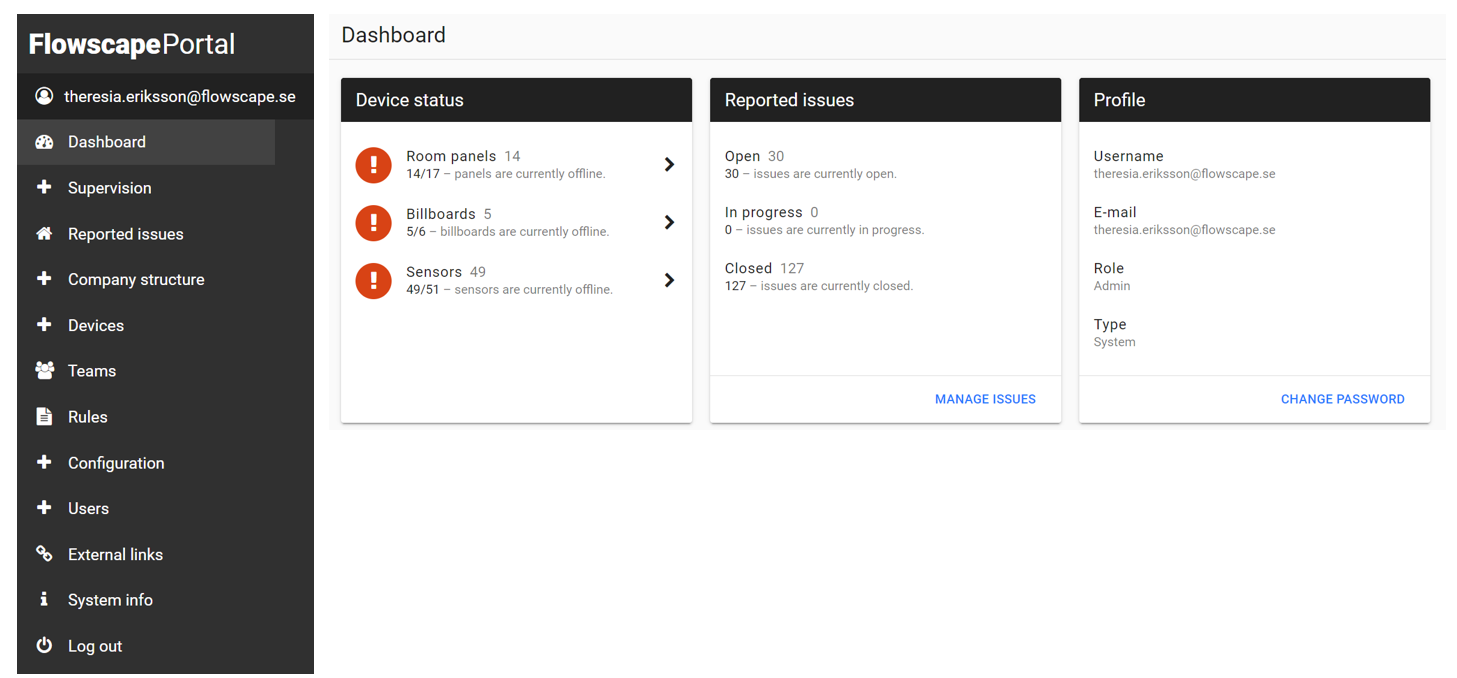 In the Flowscape Portal, you can manage the system and its functions. Depending on your role (there are 5 role levels), you have different levels of access.
Dashboard

On the dashboard, you will find the following features:
Portal menu
To the left, you will find the menu. Click on "+" next to a category to see the subcategories.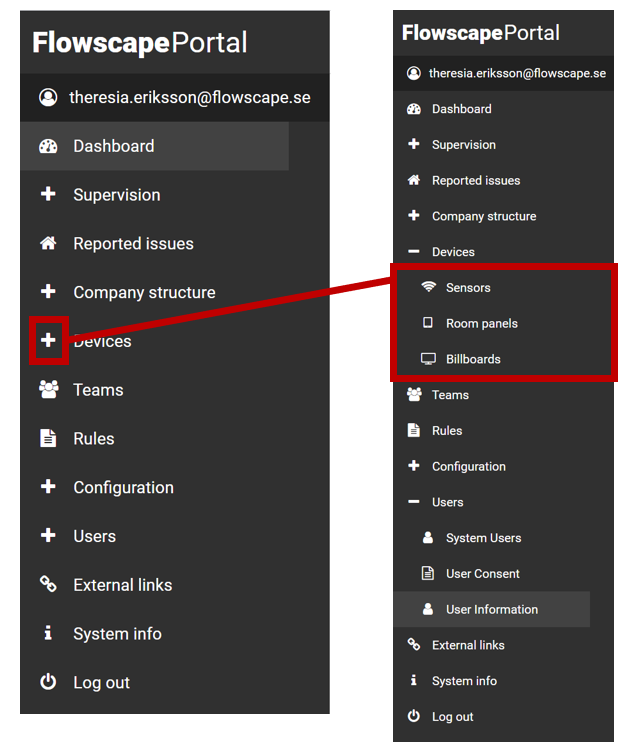 Portal functions