Add new user
Your ability to add new users is governed by your Role.
Add new users by clicking on "Users" in the portal menu
Click the blue button "ADD NEW USER"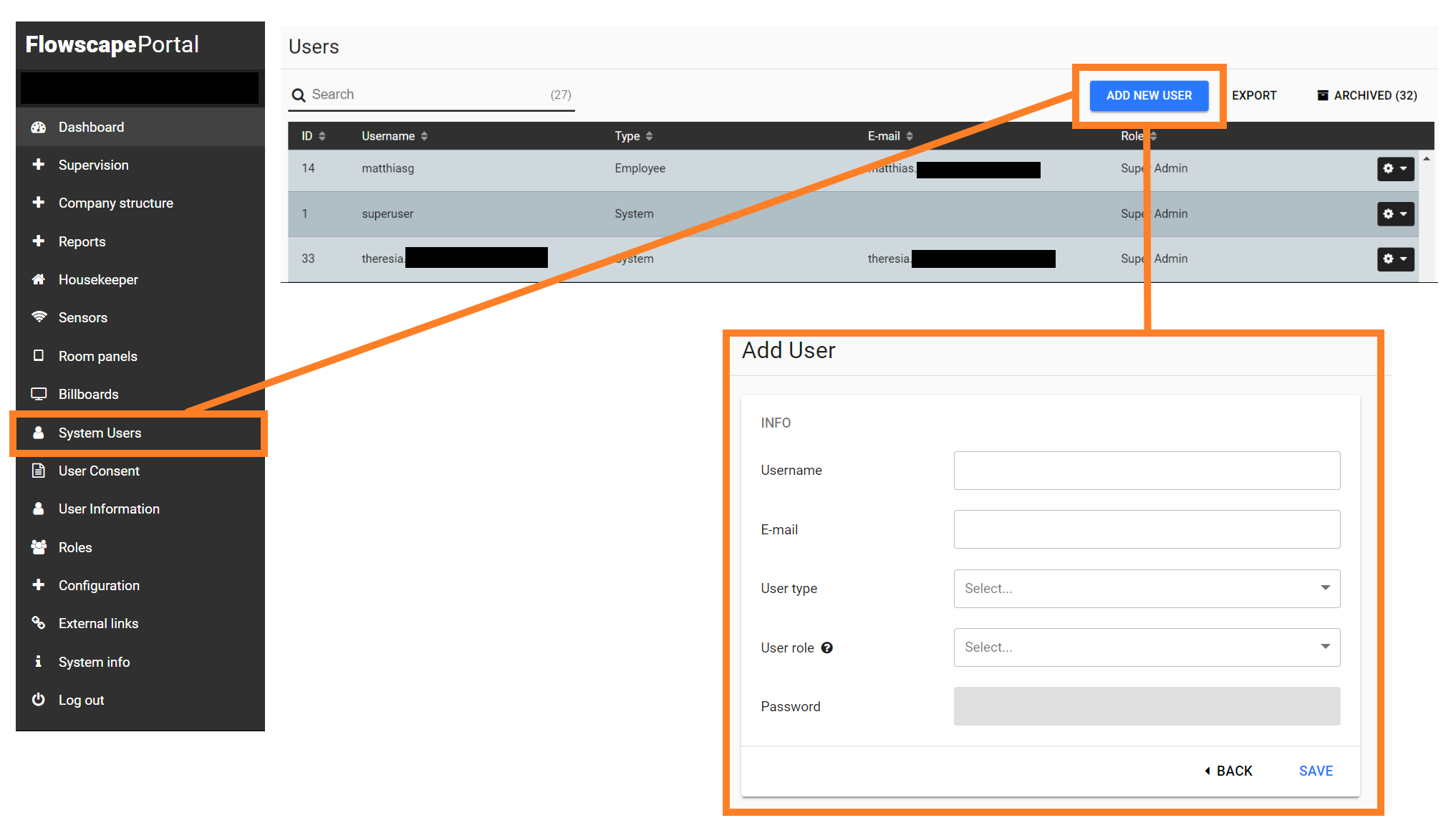 Depending on User Type, you must fill in different levels of information

Employee - In this case, the username must be connected to the person's username and e-mail address in the system (app, billboard). This means that you will not be able to select a password - it will be the same as the user's password in the app.
System - In this case you can choose username, email and password freely and the person will not be connected to the rest of the system. Selecting System is beneficial if you are adding someone who does not have an account in the Flowscape system to the portal.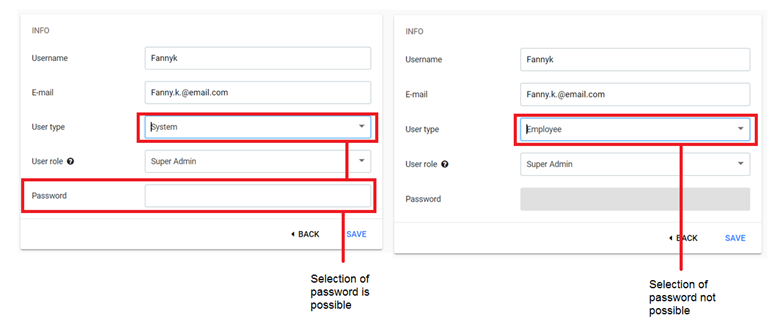 Edit Users
If your role gives you permission to manage users in the system, you can edit by clicking on "Users" and then "edit item".
Click on the menu tab "Users"
Click on the gear next to the users name
Click on "Edit item"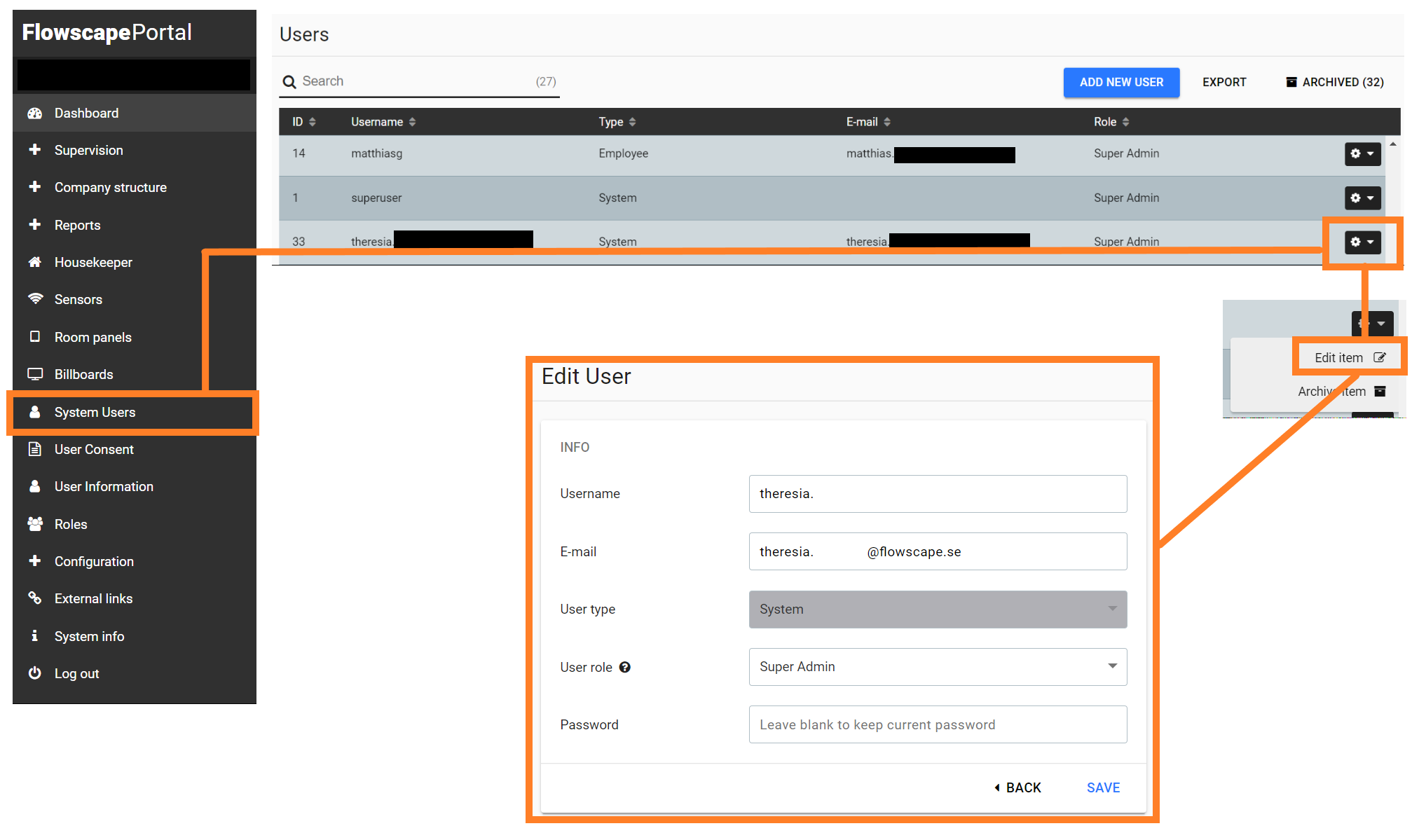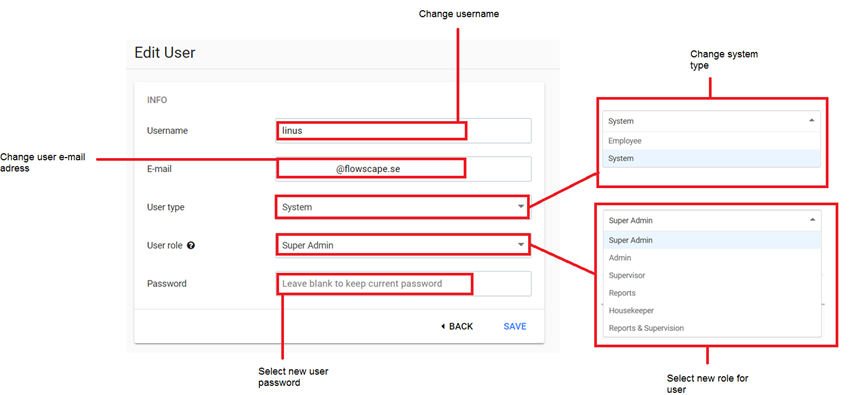 User type: Choose between System or Employee. You can select a new password for User if you have chosen User type "System".
Username
E-mail: Use this to log into the system.
User role: Read about the different roles here.
Click "Save" to confirm changes