This manual will give an overview of:
Desk types and its functions in the flowscape system
How to edit desk type
How to add a new desk type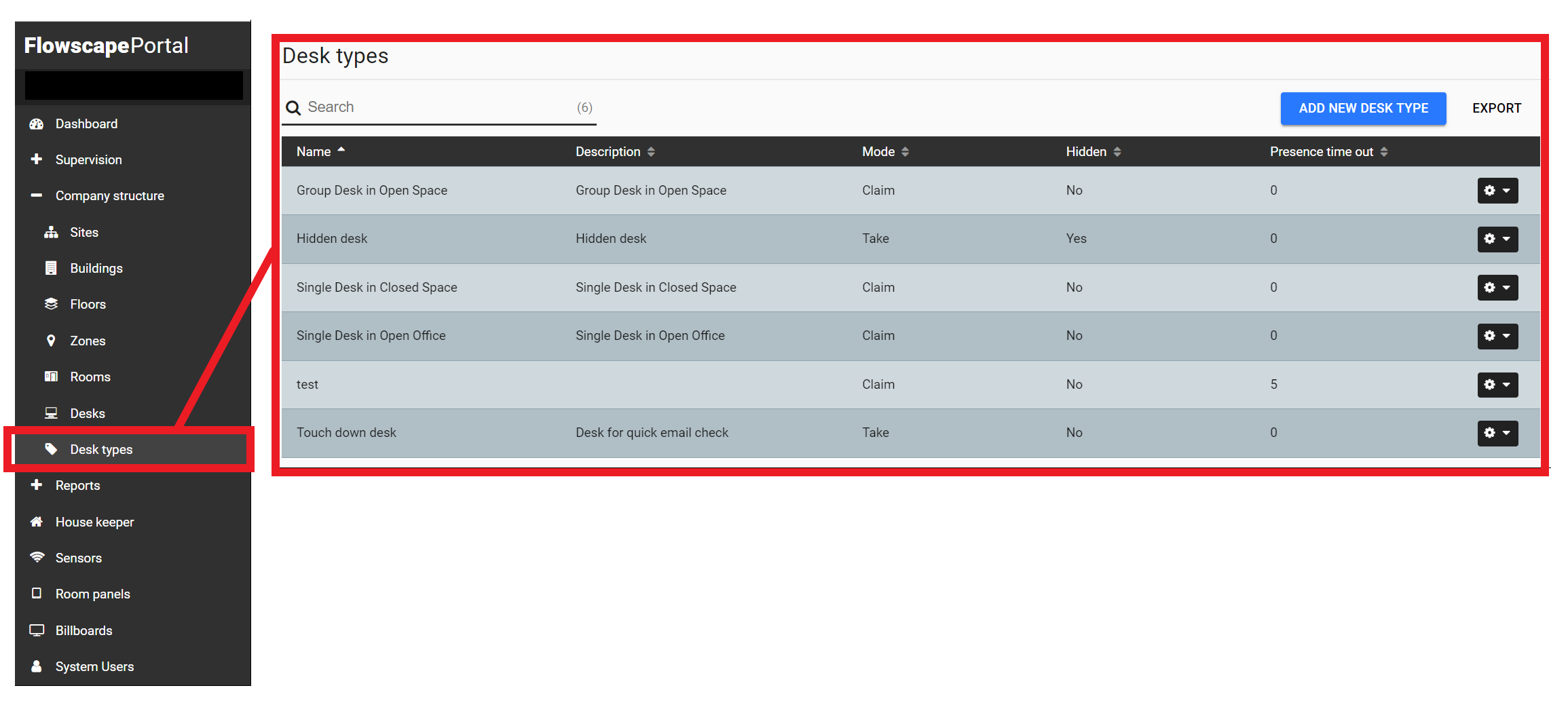 Desk types overview
Desk types enables you to select different modes for your desks. More specifically, if you can reserve a desk, or if gets automatically booked when someone takes a seat. These to modes are called;

Claim – Desk can be reserved through the Flowscape app.
Take – Desk cannot be reserved but turns red on the map when someone is seated.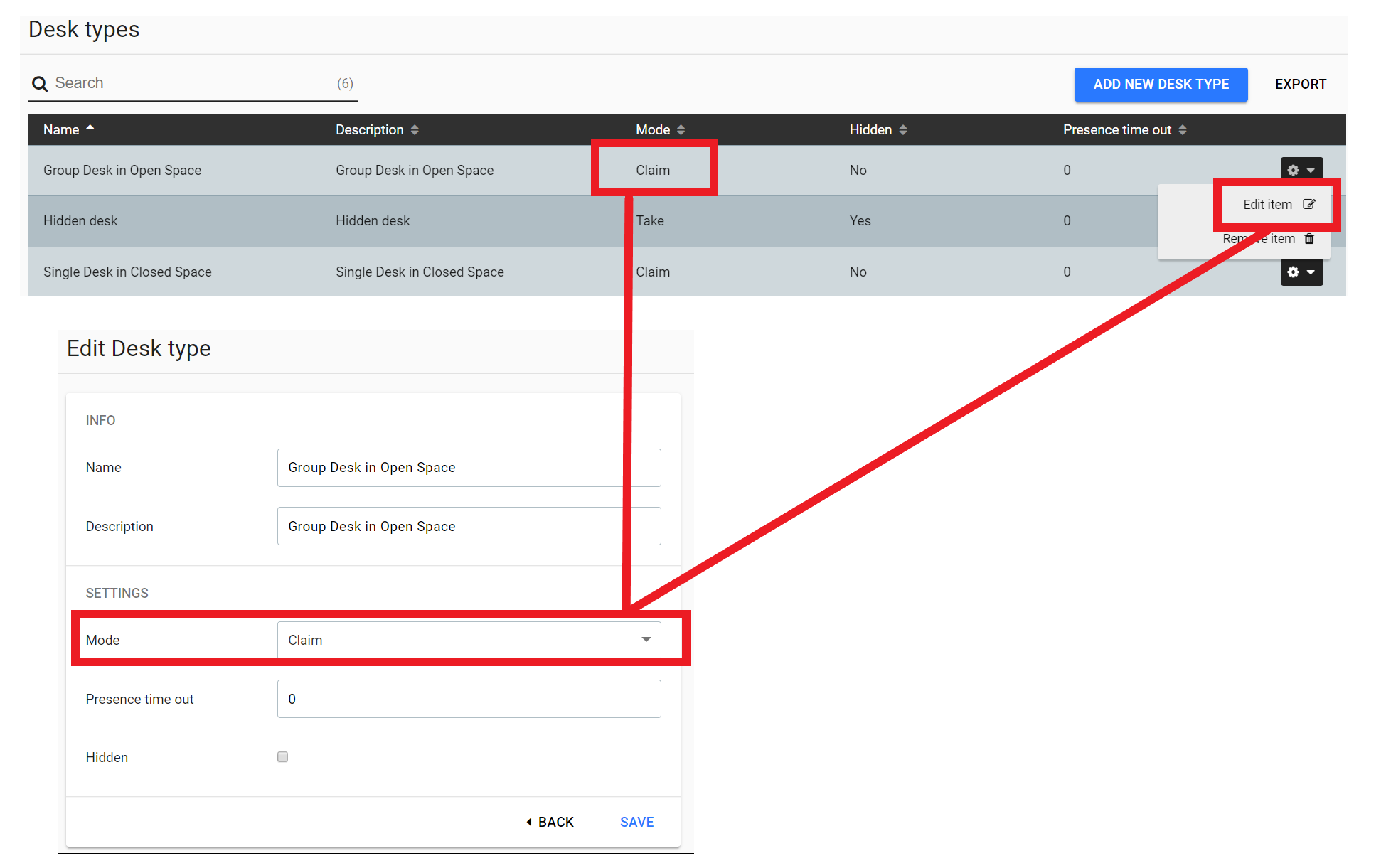 So, lets look on an example to explain the different features of a desk type, scroll down to learn how to create your own.
The desk type name you choose will be seen on the Desks quickview on the billboard and in the app

Lets take touch down desk as an example, you can see that the mode for this desk type is "Take", which means that desks in this category is not reservable.

We can also see that the desk is visible on the map. If "YES" was selected in the Hidden column, desk would be invisible in the app and billboard.

We can also see something called "Presence time out", this governs how long a desk remains red on the map after someone has walked away.

In this example, "presence time out" is 0min, which means that the desk will turn green as soon as someone leaves the desk.
If the desk is reservable, you have to release your desk with the app for it to turn green.
The description column enables you to add notes to better categorize your desk types.

Edit desk type
To edit: Choose which desk type you want to look at and click on the gear to the left
Click on "Edit Item"
Change info or settings and click "Save"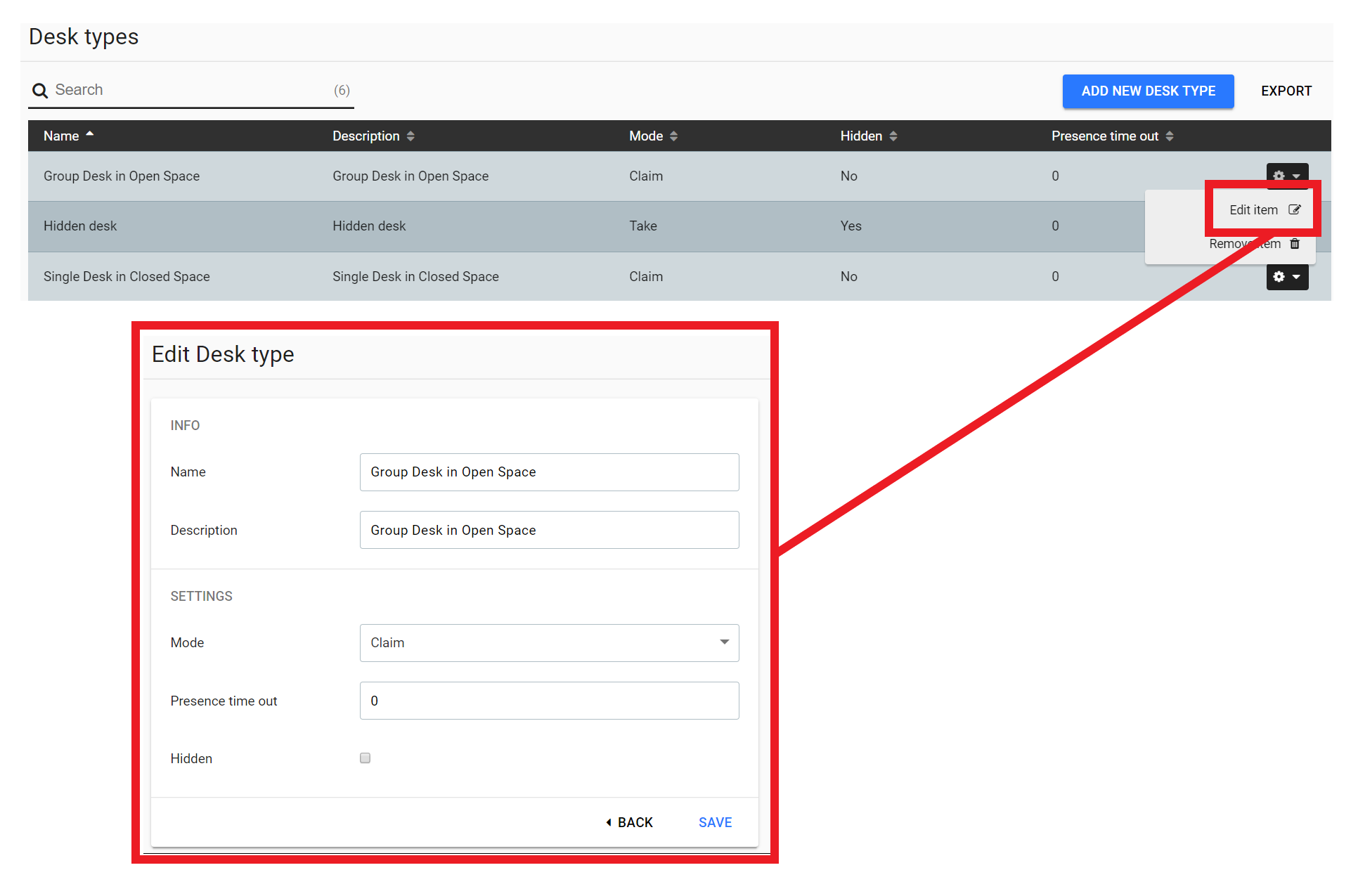 You can also delete desk types and export them to excel by clicking "export".

Add new desk type
You can add a new desk type by clicking on "Add new desk type".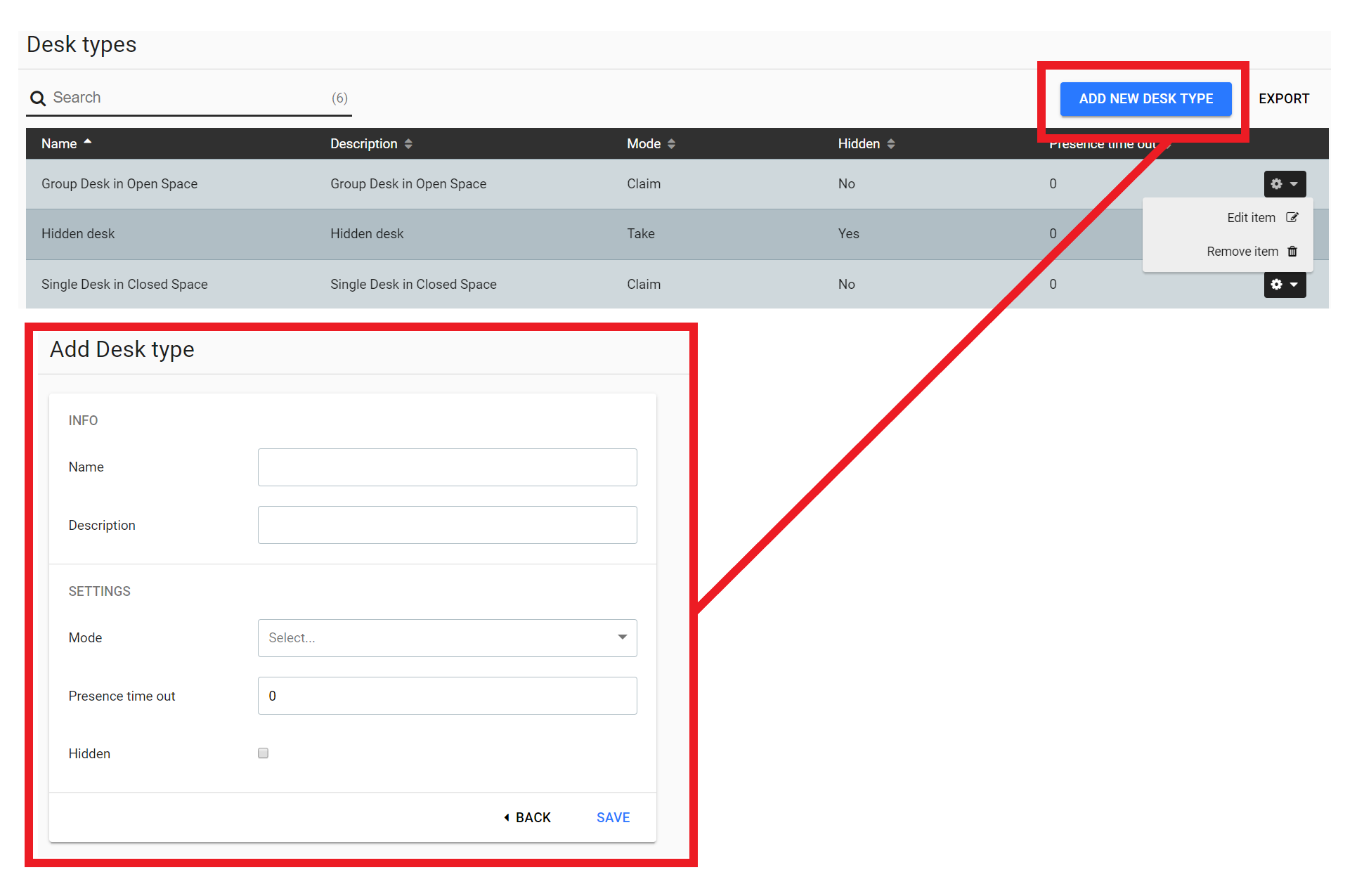 Select name and description, here, we will name the desk type; "touch down desk" and in the description add, "free office area, no booking." This helps with categorizing all your desks efficiently.
Because we want it to be non-bookable, we will choose mode "Take".
We also want short presence, so we put presence to 10min
Click save to create your desk type.