You can add a new room to your list, but because of the map configuration, it will not appear on the map, please contact flowscape to add a new meeting room to your map configuration.
To create a new room for your list, click on "Add a new room"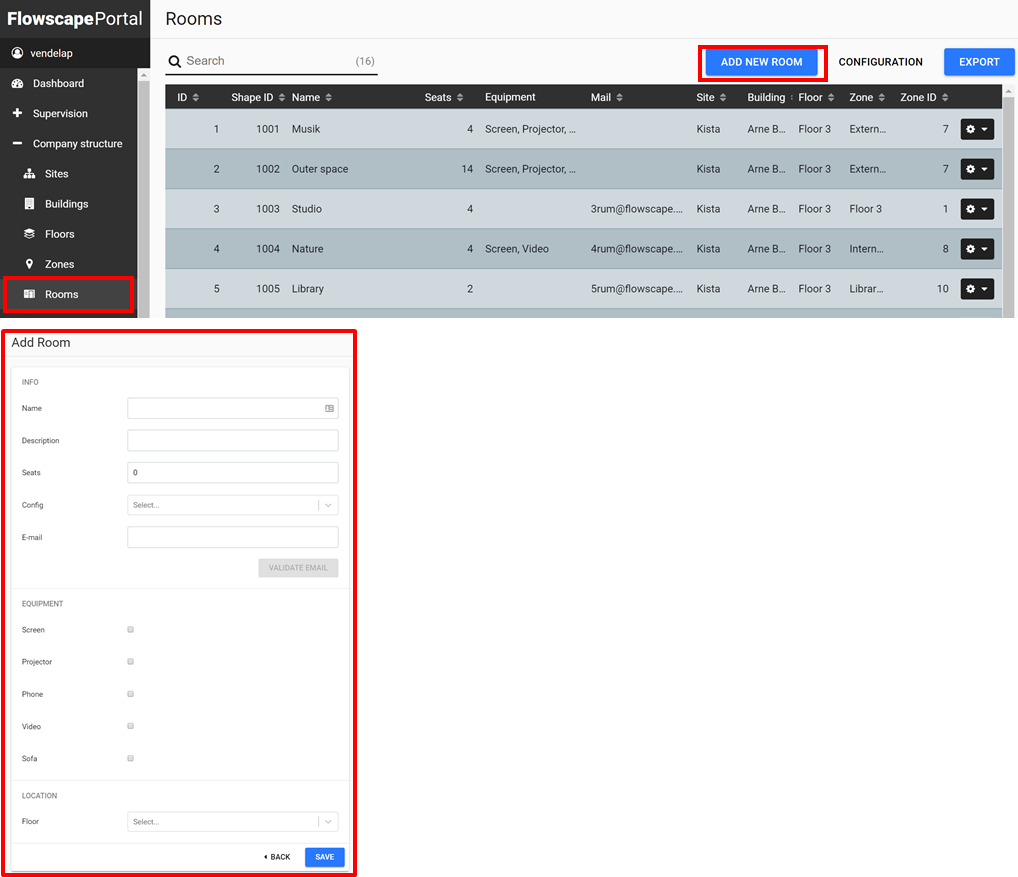 Add Room detailes, Click "save" to create a new room to your list
Edit meeting rooms  
You can edit the meeting room details;
Name

Description

Number of seats

Equipment
The changes you make will be seen on the Flowscape app, Room panel, Billboard and webmap.
Let´s look at an example,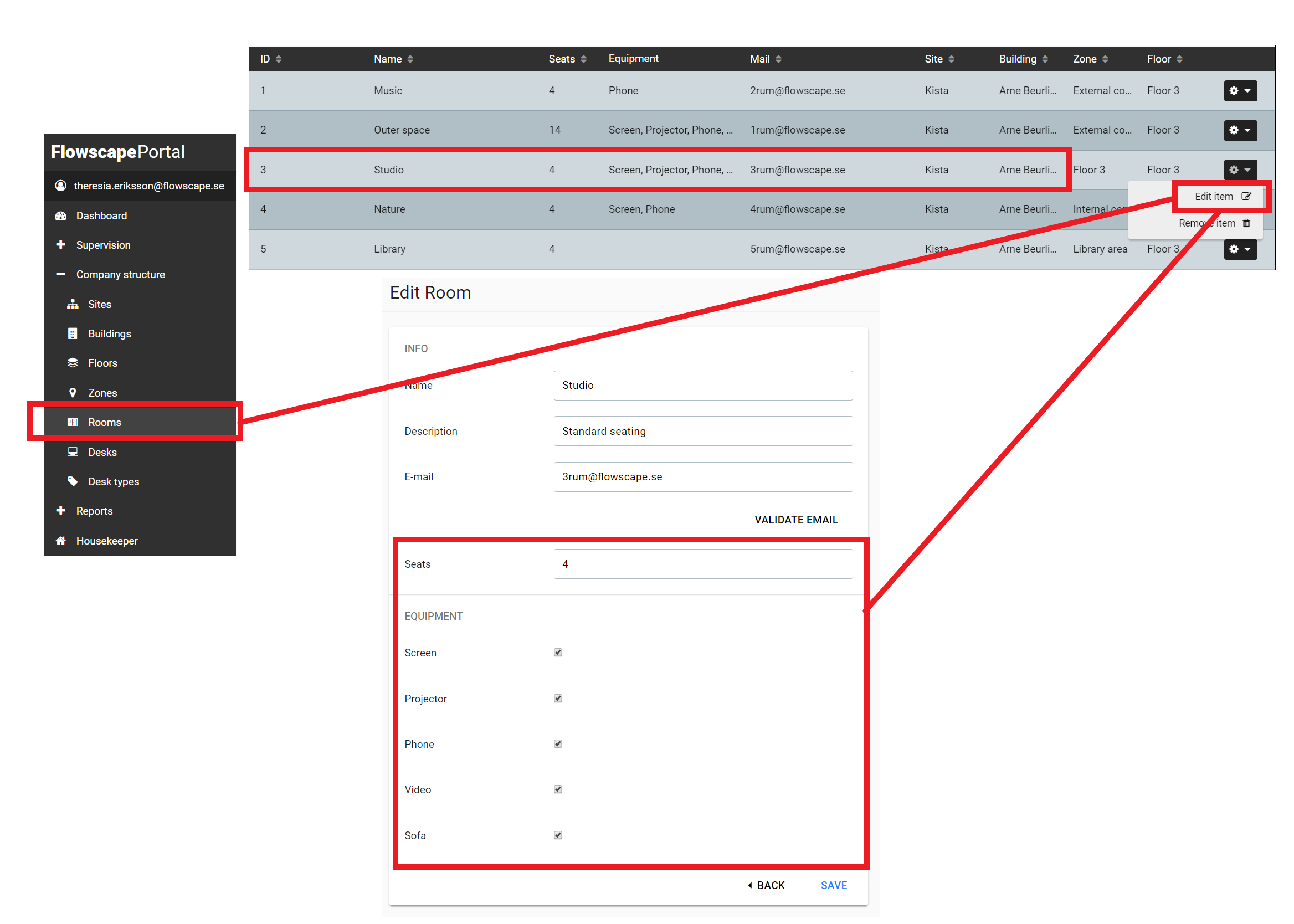 The room Studio has 4 seats and all equipment. This is also shown in Studios quickview.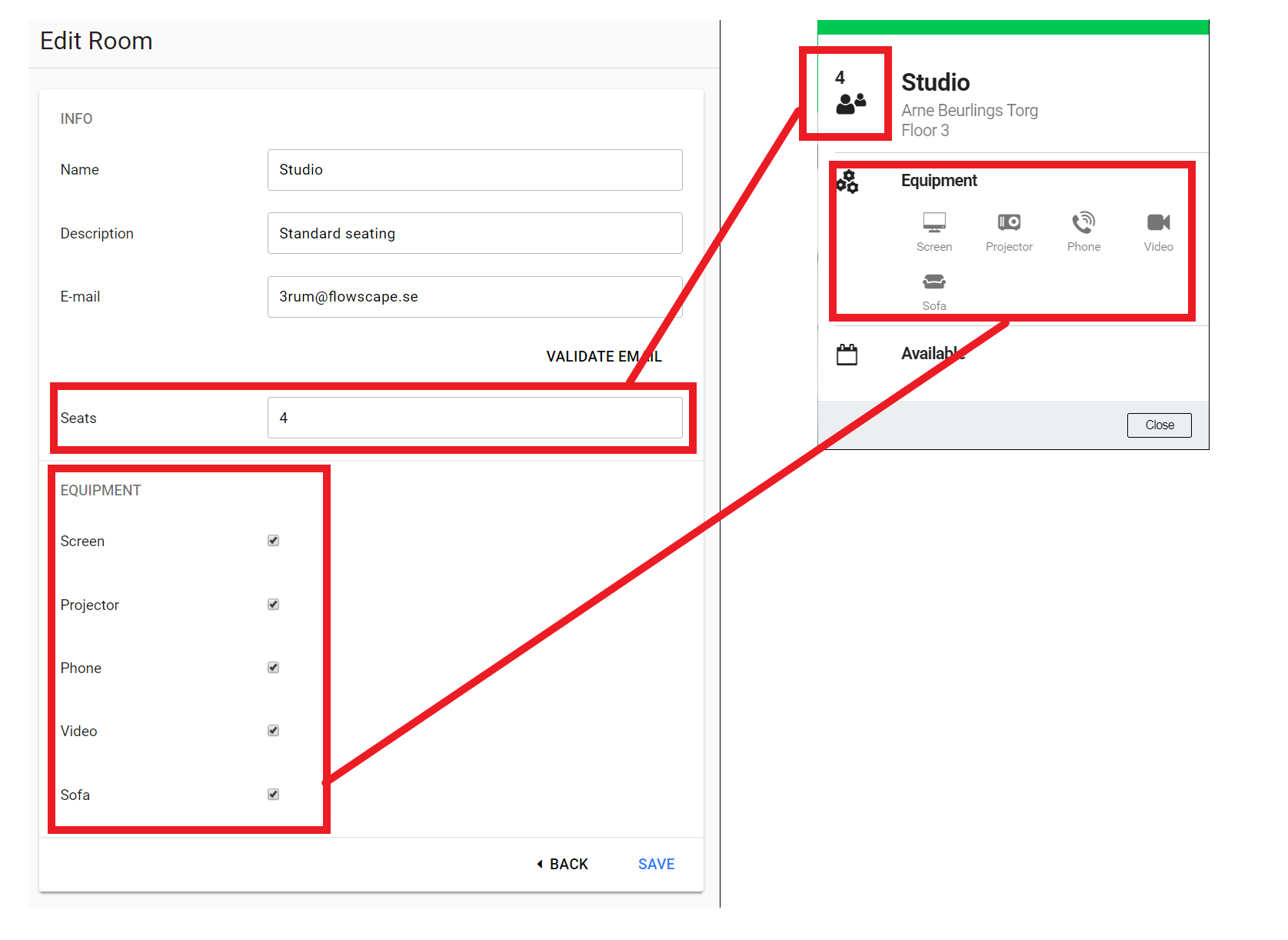 Due to changes in the office, the room studio now has;
2 more seats

Removed the sofa

Taken away the projector
For the changes to be visible on the map, we have to change the settings.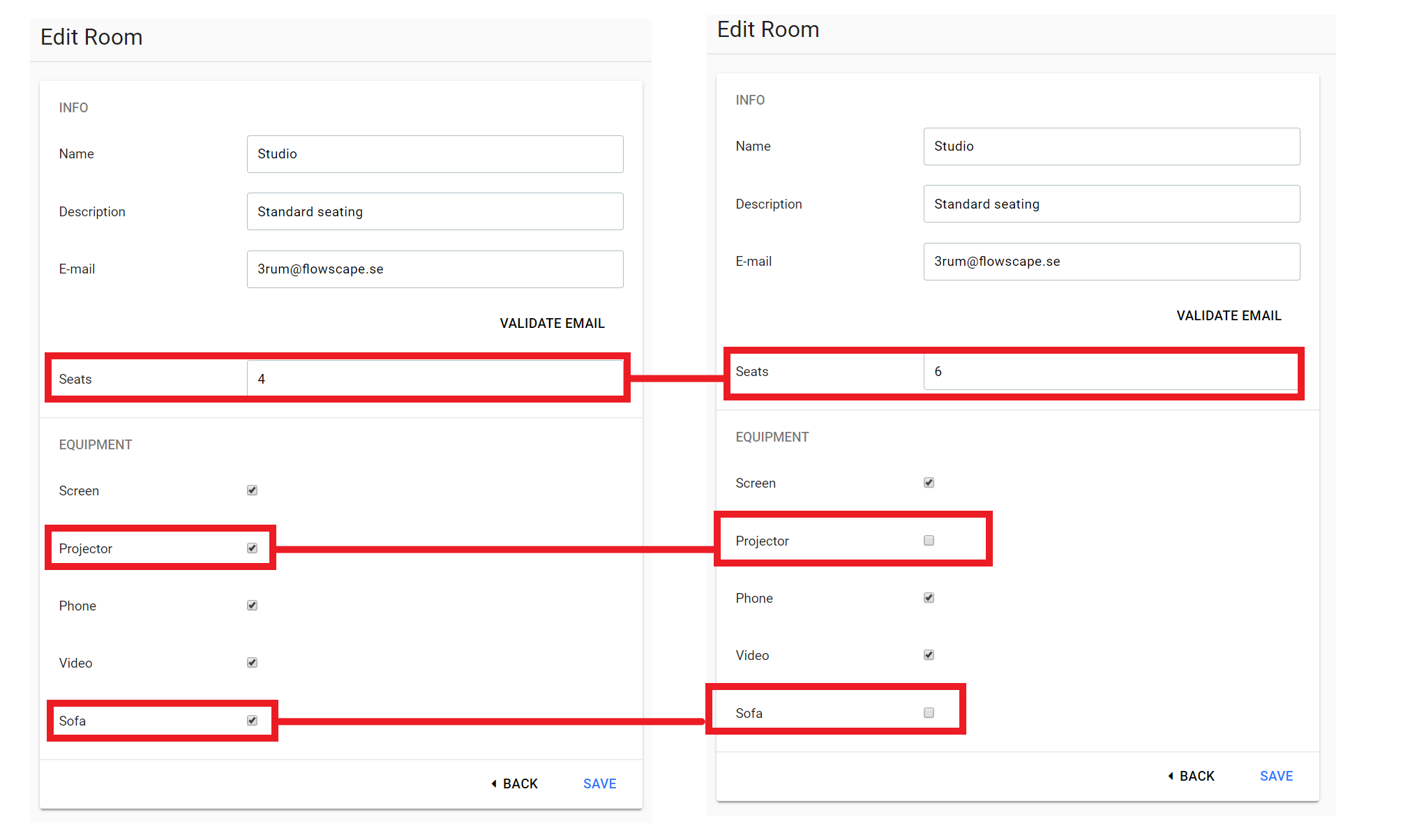 Click "Save" to confirm changes

The new

details

for studio

will

now

be

shown

on the

map (this could take a few minutes)