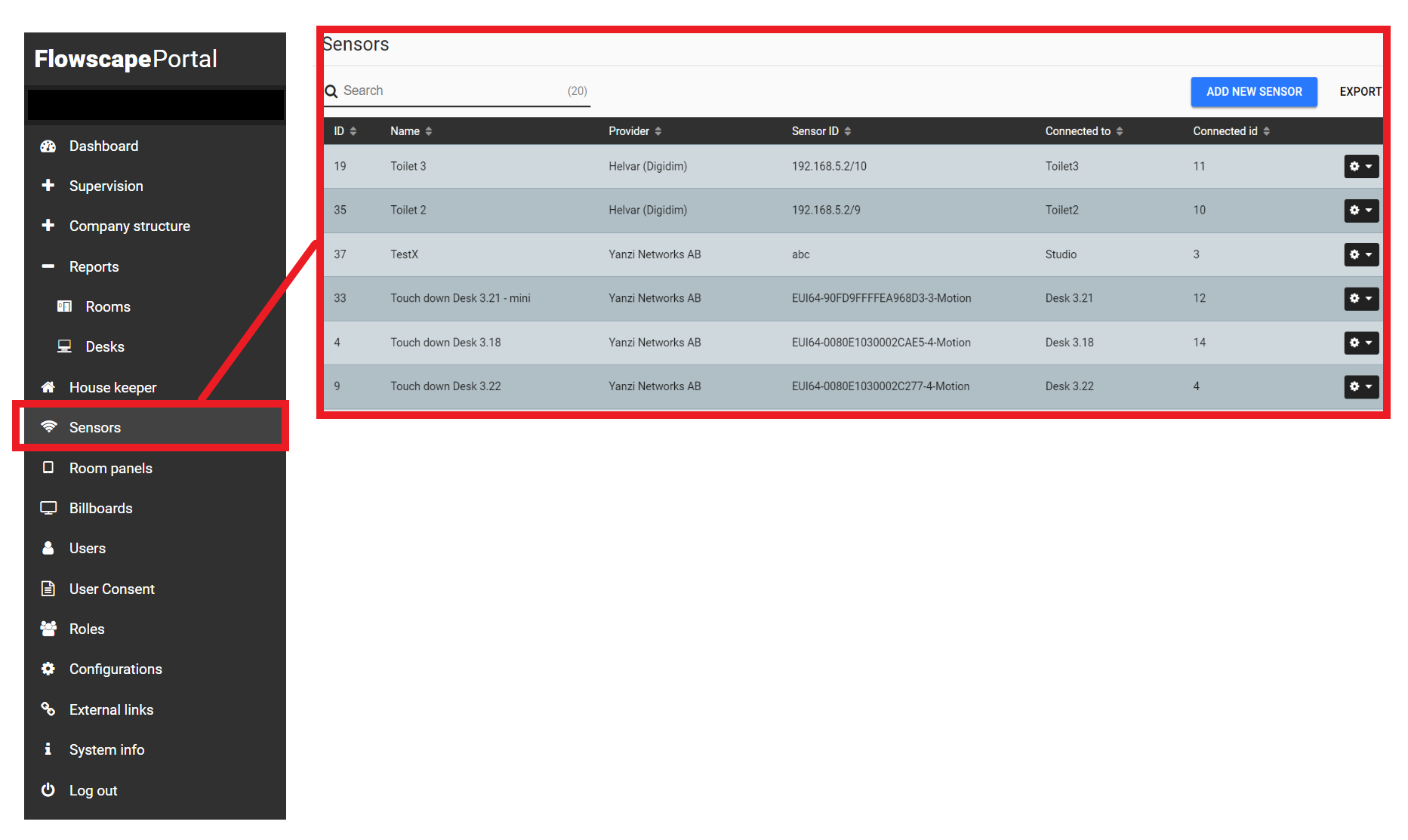 Sensors gives information about the movement in your office. You will find them in meeting rooms, under desks and other areas that shows movement in the app and billboard.
With the flowscape portal, you can;
Change sensor name
Change location of the sensor
The columns

Edit sensors
To edit existing sensors, click on the gear next to the sensor you want to edit and click "Edit item"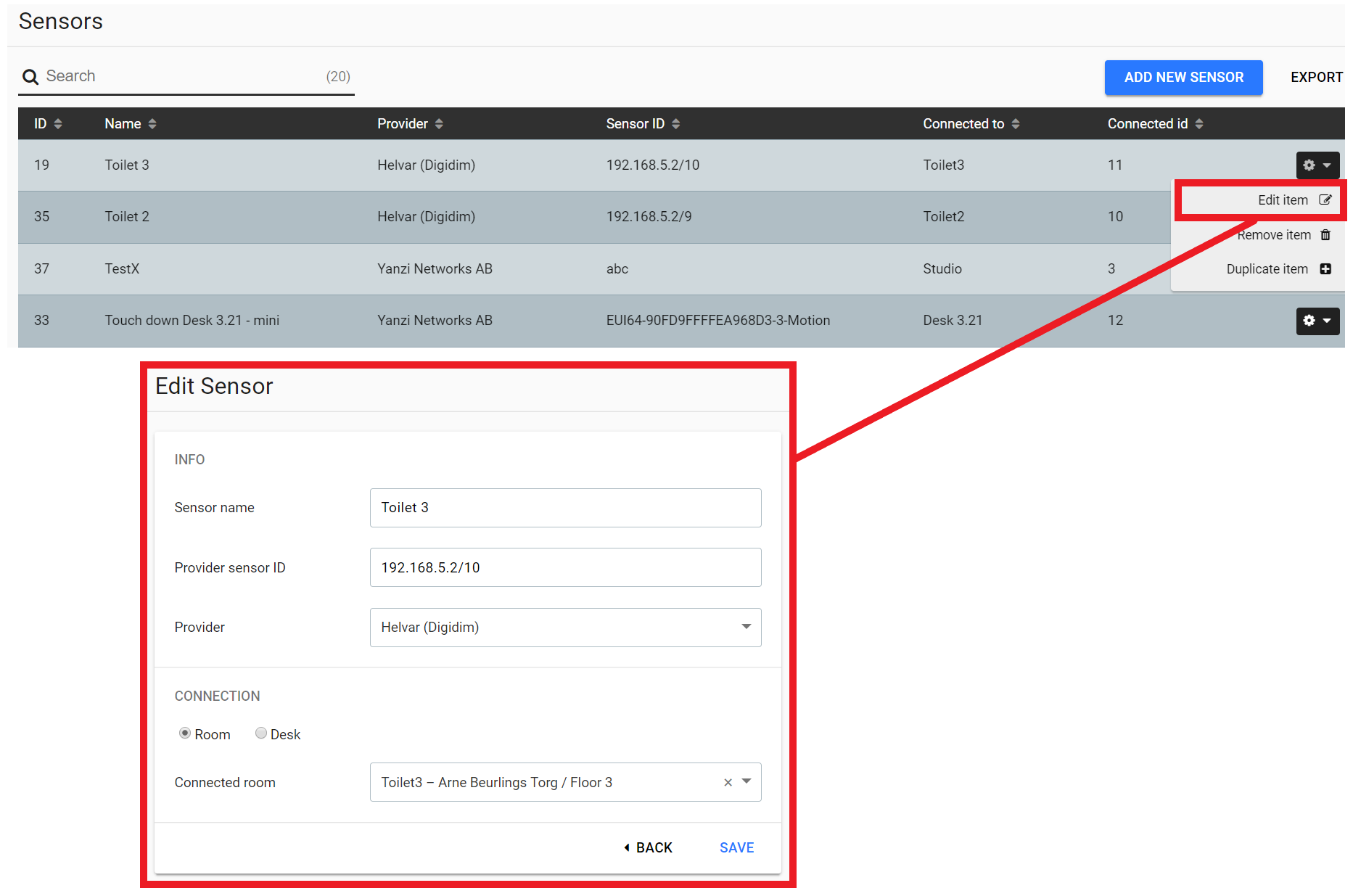 Change sensor name
You can change sensor name in the system, this name will only be shown in the Flowscape portal. We recommend that you in the name type which room or desk the sensor is located in. This will make it easier for you to tell them apart and sort them in the system.
For example, this sensor is called Toilet 3, and is connected to the room Toilet3.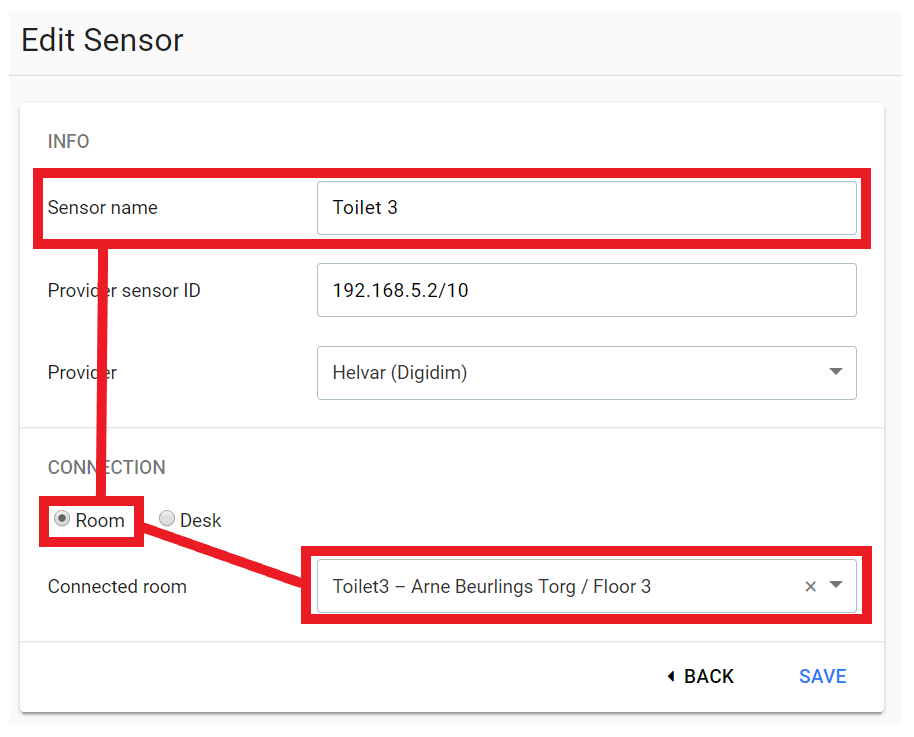 To change name, click on the gear next to the name anc click on "edit item"
Type new name
Click "Save" to confirm changes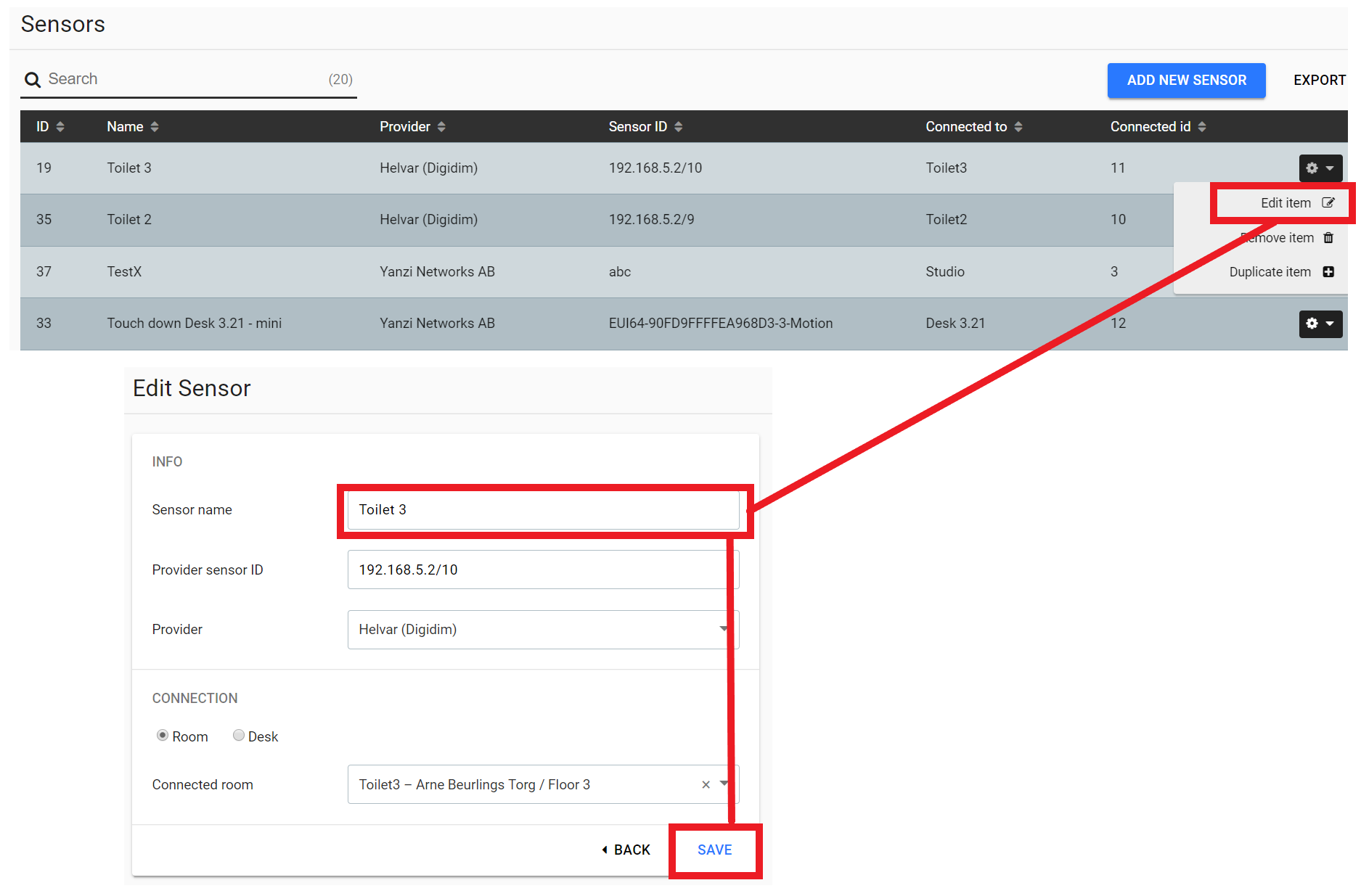 Change location of the sensor
A sensor can be moved from one room or desk to another. If a sensor is moved it is important that you also change its position in the system. Otherwise, the sensor will show activity in the wrong room/desk.
Change location by clicking on the gear and then "Edit item"
Choose a new room or desk from the list
OBS! You cannot select room and desk together, the system will only allow that one of the boxes are checked in
Click "SAVE" to confirm changes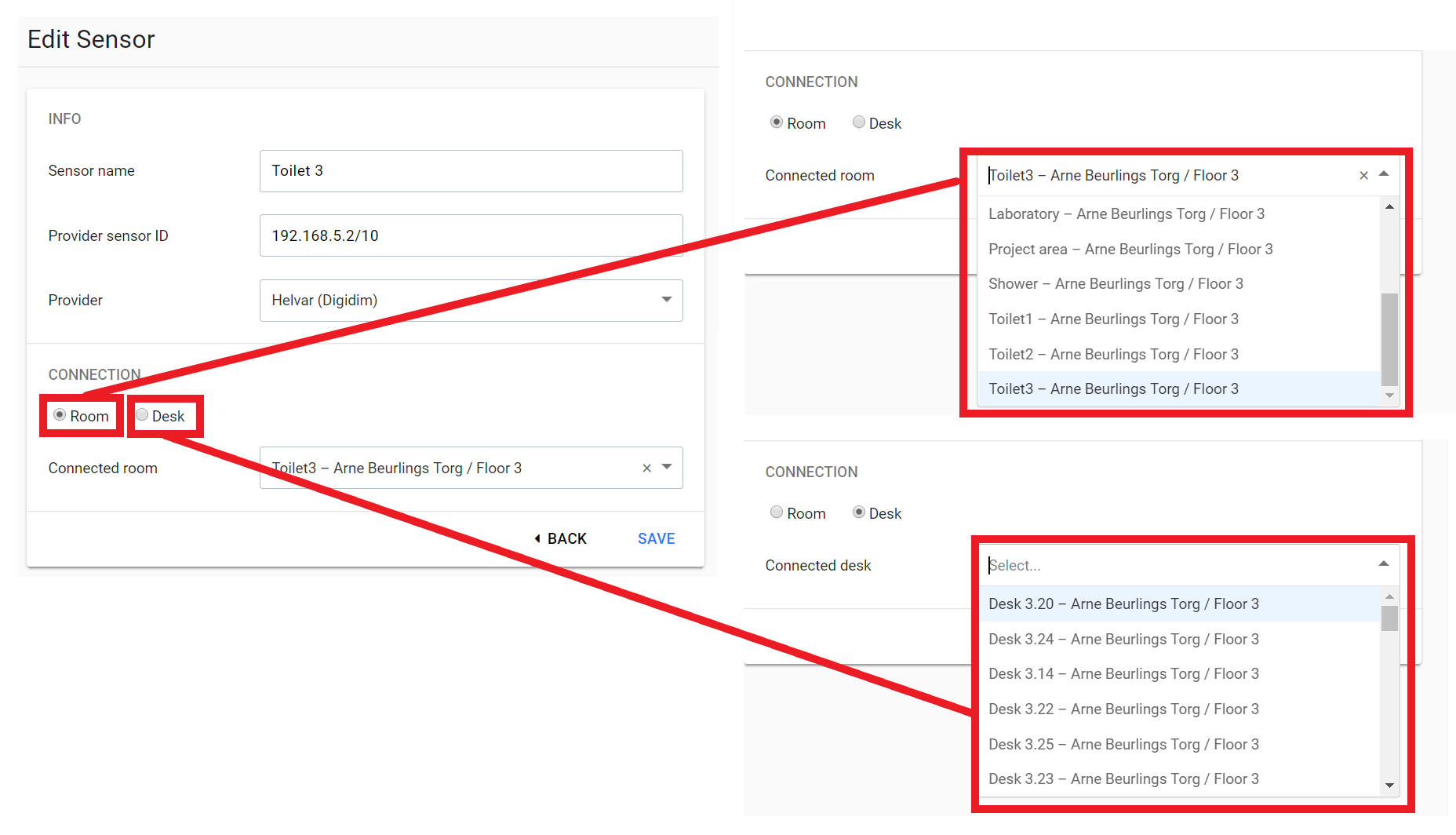 Read separate manuals for Adding and deleting sensors