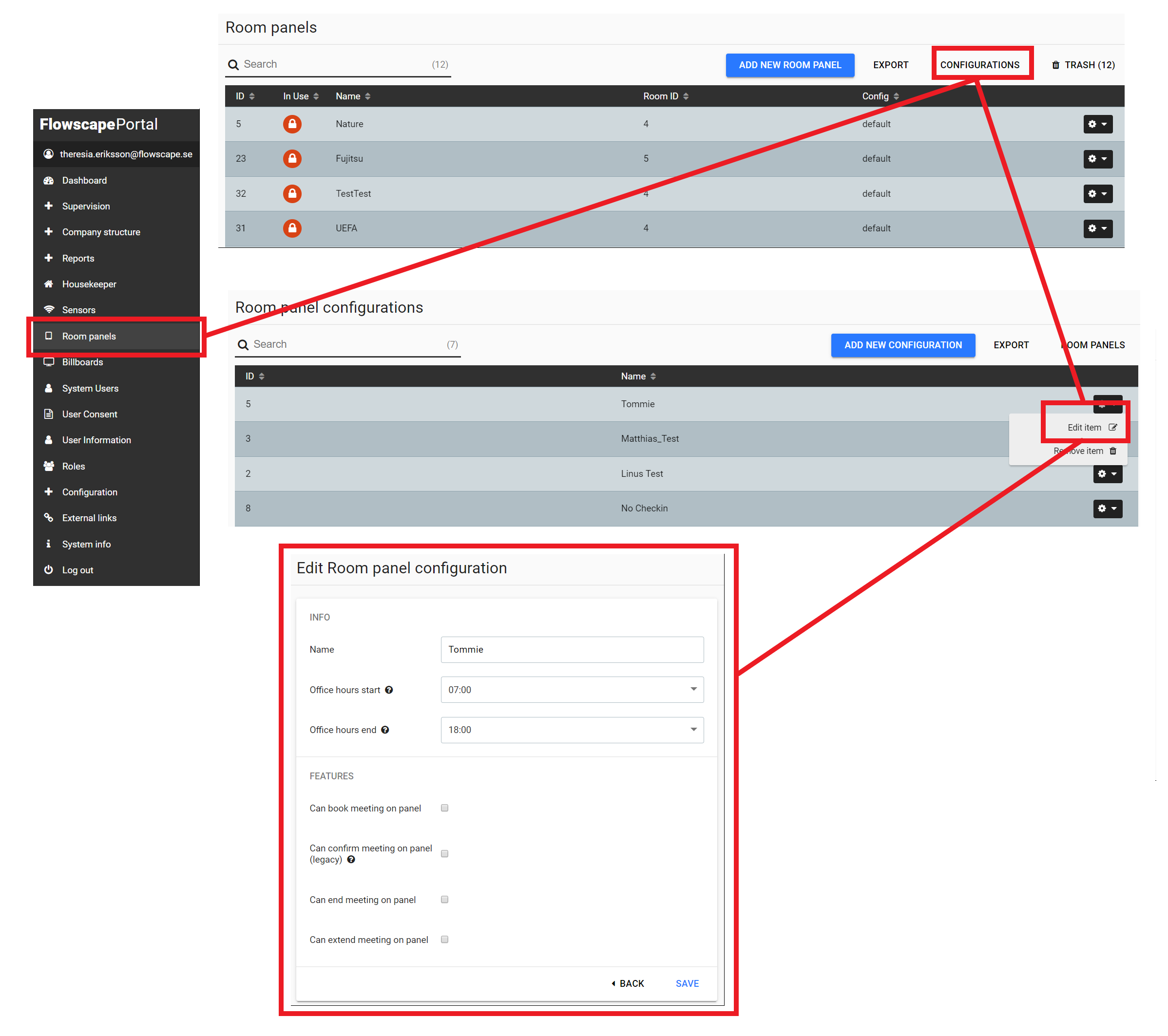 The configurations determine features, time zone and battery consumption of your room panels. With configurations you can decide:
Office Hours – You select start time and end time of your office hours. The room panel will still be on and ready to use but will go to energy saving mode during off-hours.

Features – Here you can decide what features will be presented on the room panels. For example, if you can extend a meeting on screen or if you can book a meeting directly on screen.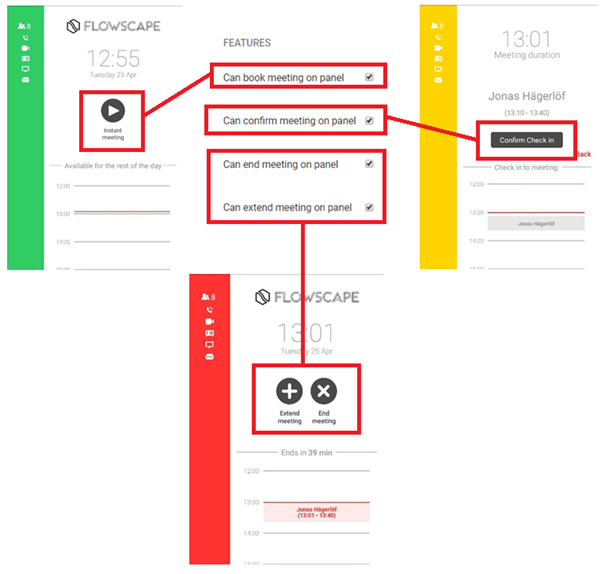 Different configurations are possible for different room panels.
For example: You may want to have some room panels that anyone can book on screen, and some that can only be booked through the app or calendar system. This is possible by giving the room panels different configurations.
The columns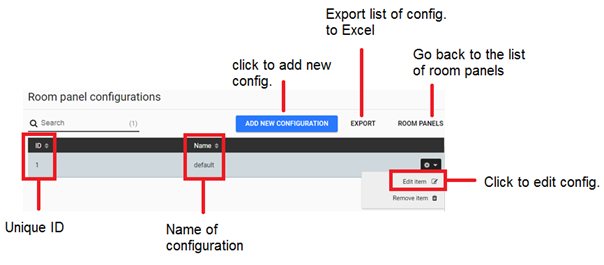 Edit configuration
You can change a configuration by clicking on the gear and then "Edit item"
Change settings
Click "Save" to confirm changes.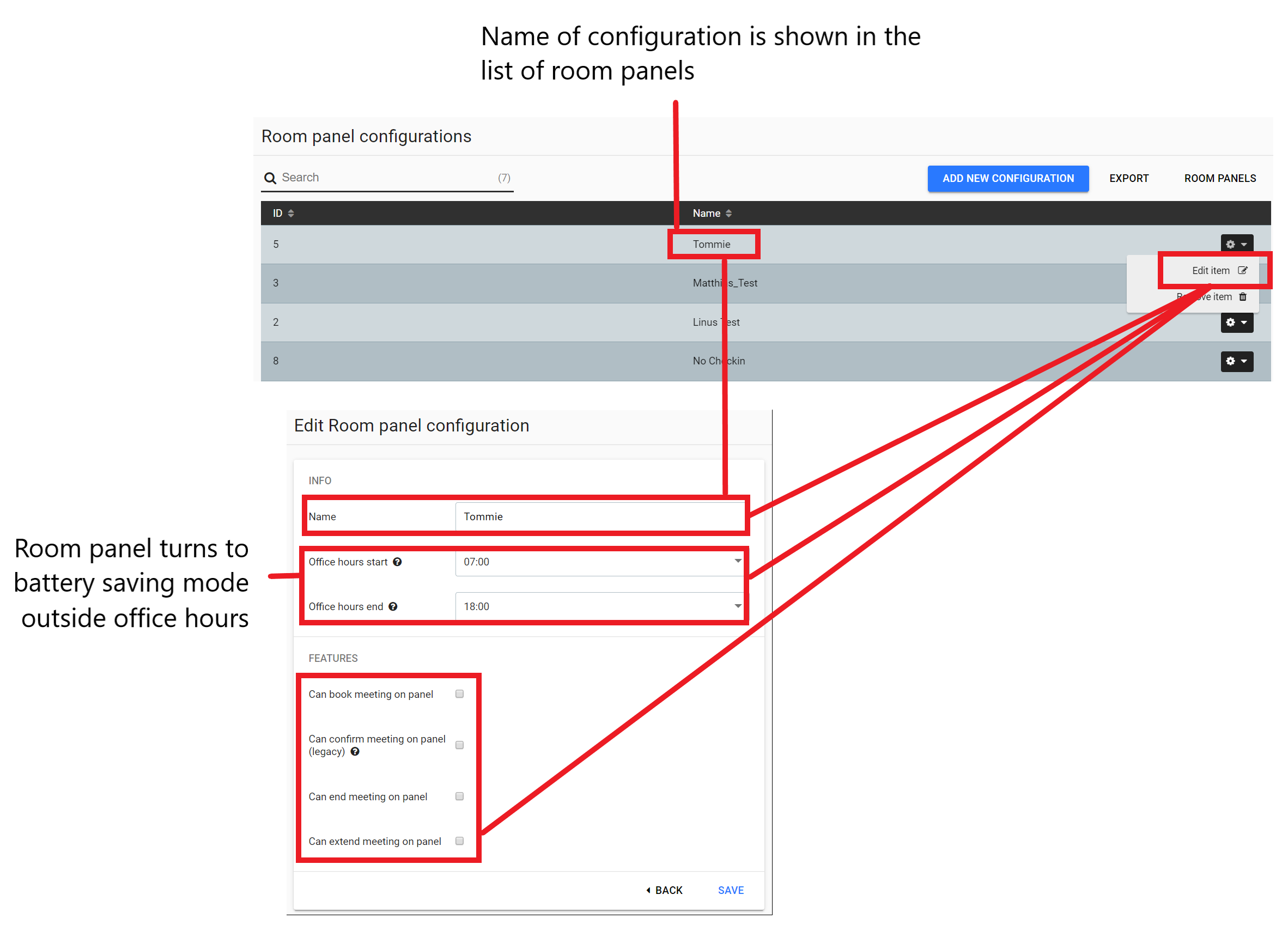 Create new configuration
To create a new configuration, click on the blue button "ADD NEW CONFIGURATION"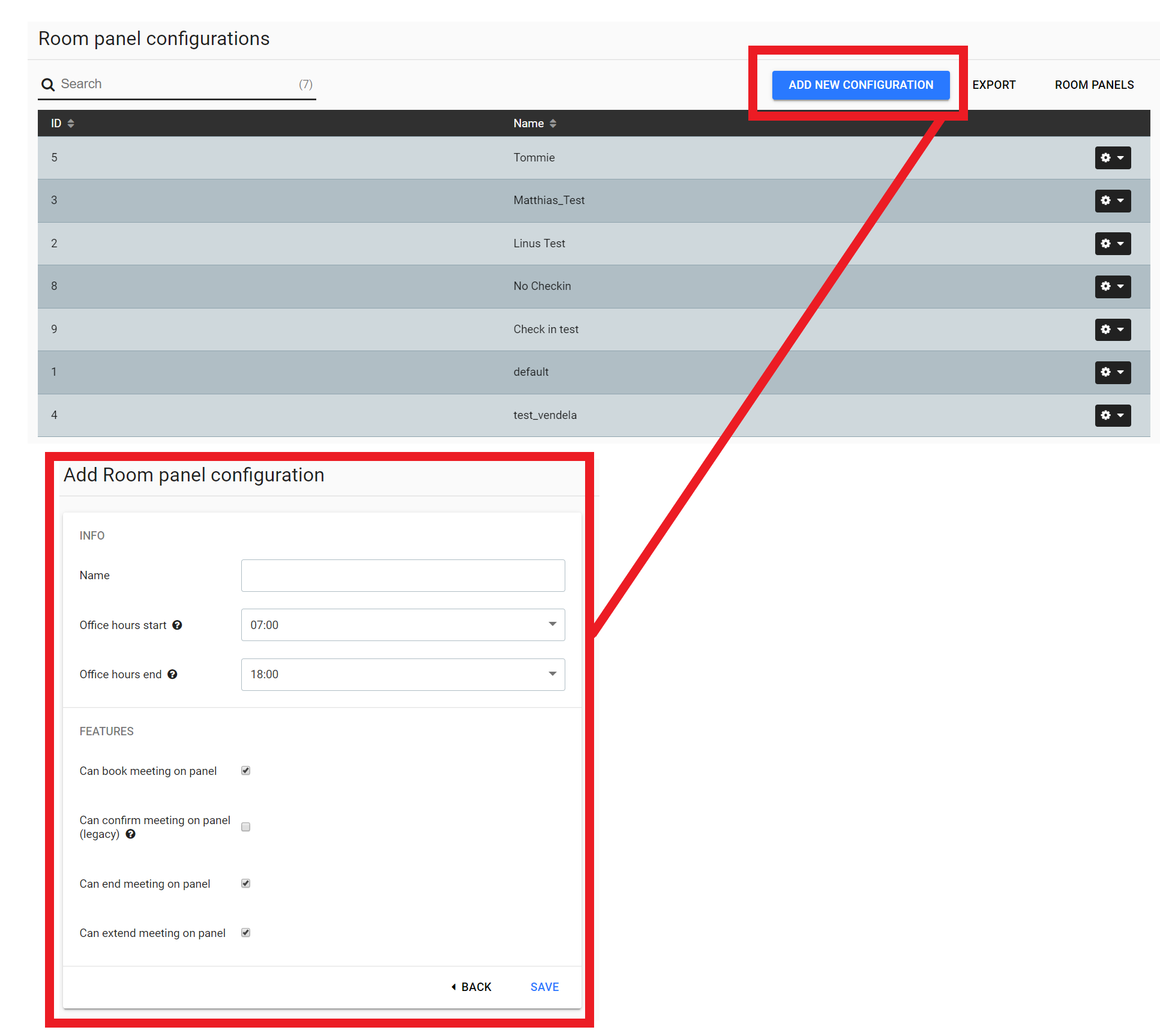 Select settings for your new configuration
Click "SAVE" to confirm changes
You can now change room panels in your office to the new configuration.