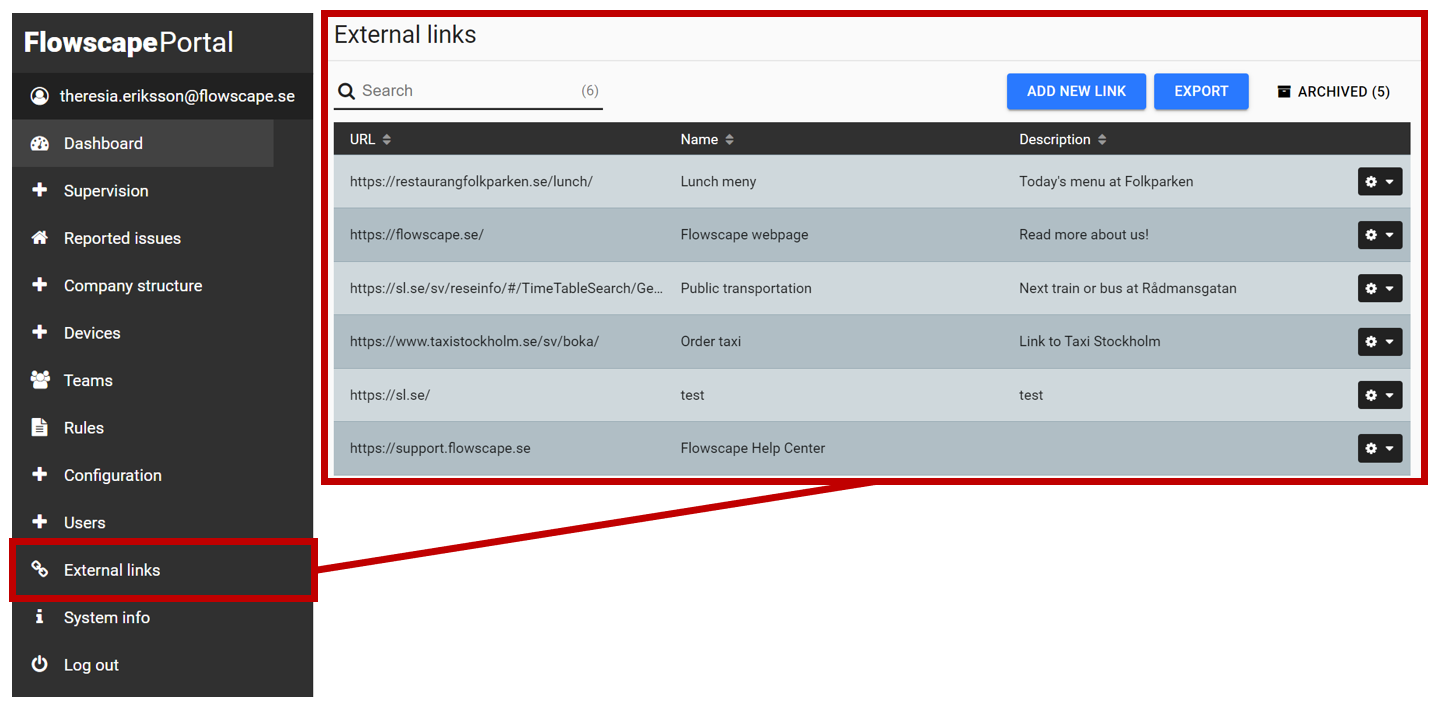 Overview
In the smartphone app, administrators can add useful external links for quick access (e.g. local bus times).
As an example, we can see how a link to "Folkbaren Restaurant" is added. This gives users direct access to the website from the Flowscape app.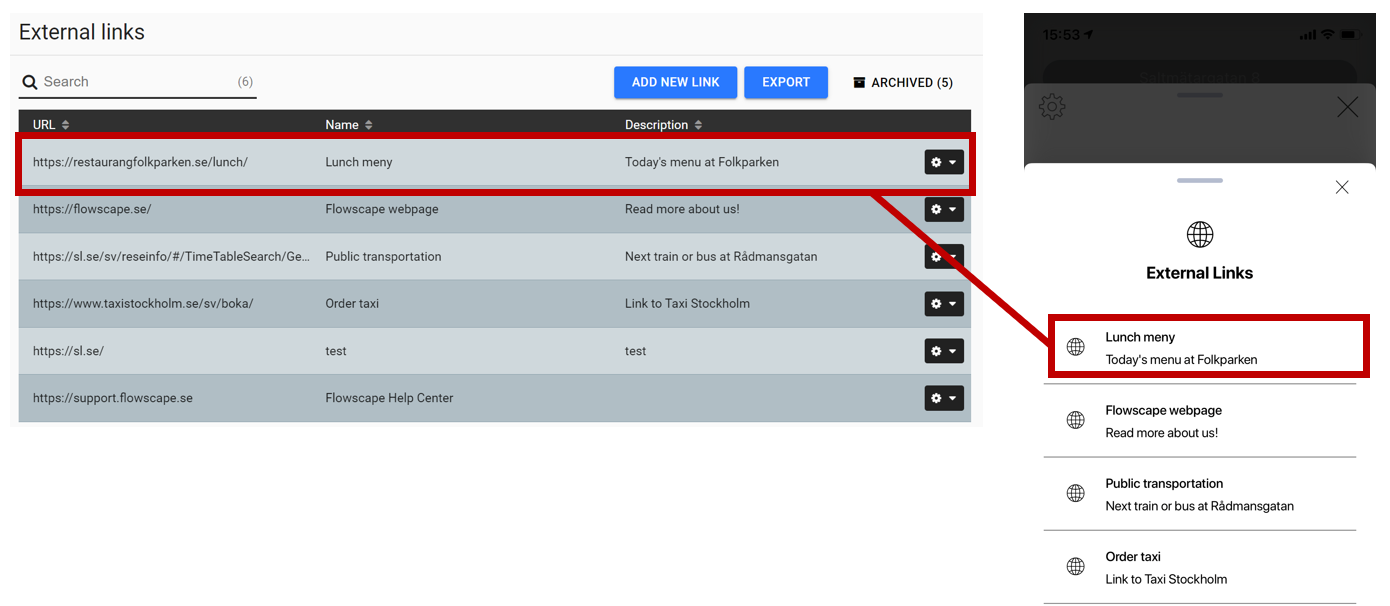 The columns

Name and description will be shown in the app. Use this feature to provide users with more detailed information.
Edit external link
You can edit an existing link by clicking on the gear and then "Edit item"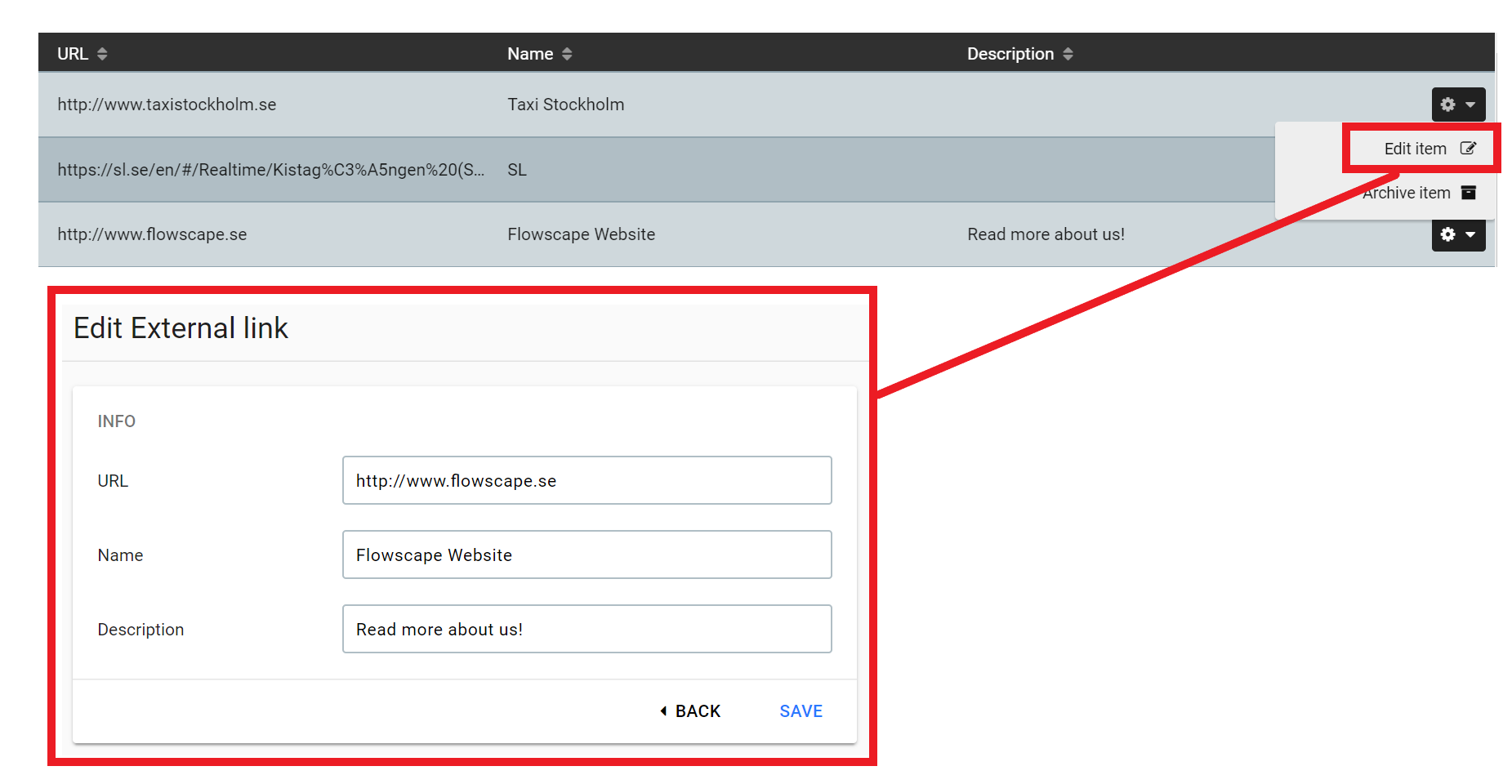 Change information and click "Save" to confirm changes.
Add new link
You can add a new link by clicking "Add new link"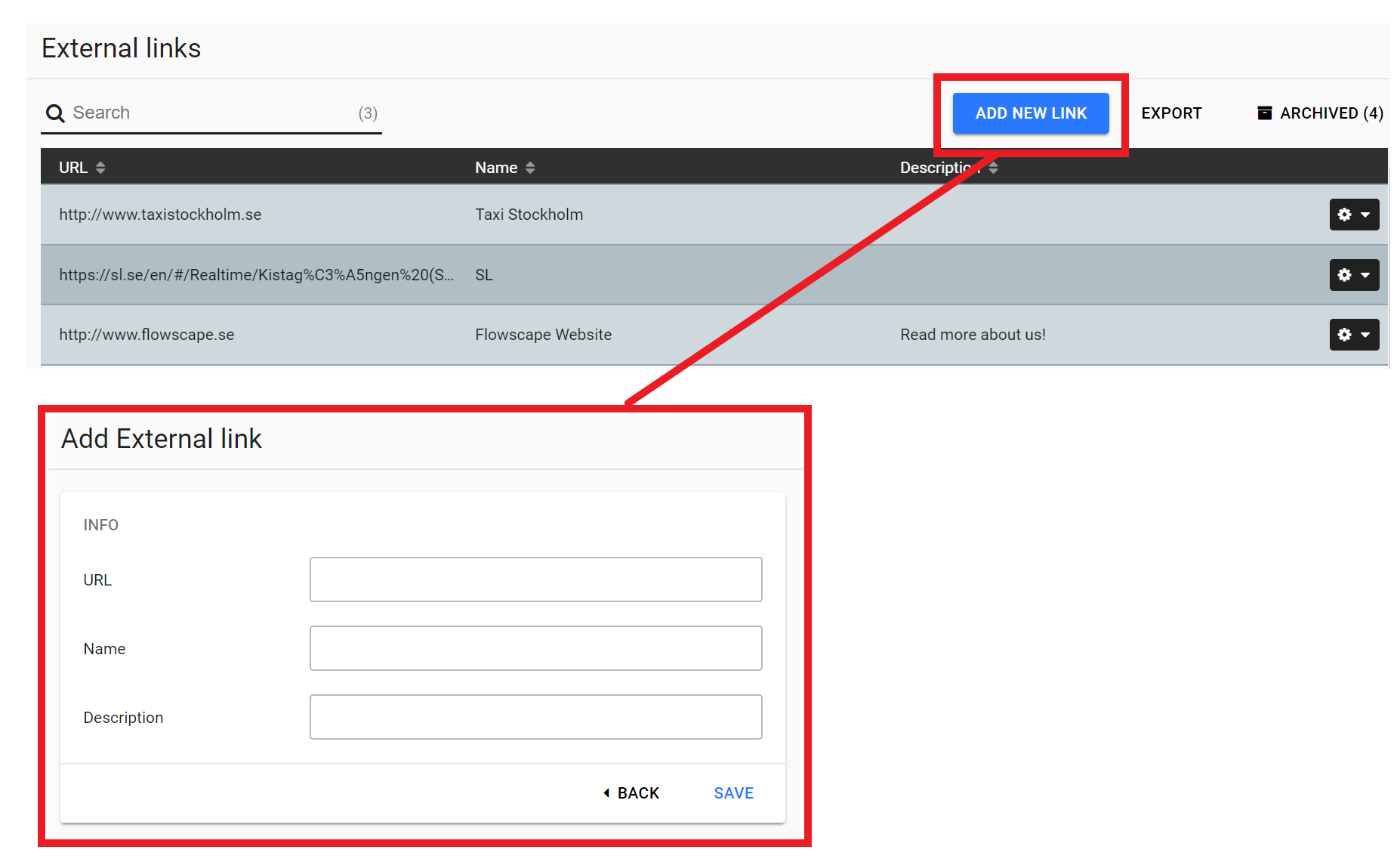 Add link information and click "Save" to add external link to your system