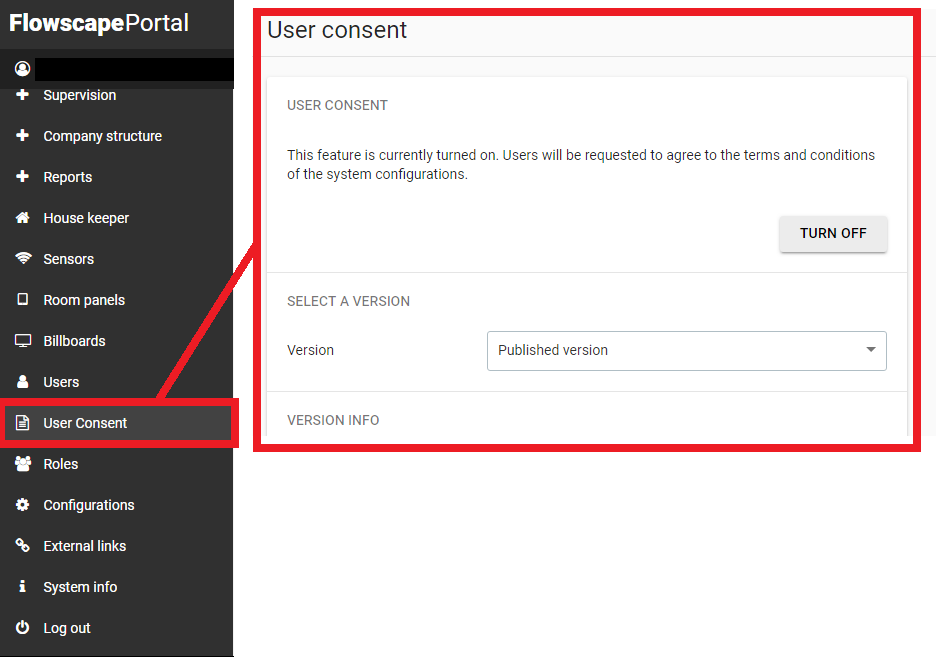 User Consent enables you to write user consent agreements that users can agree to whenever the Flowscape system receives an update.
Note: Keep this function on. If turned off, users will not be able to agree to the GDPR-related terms and conditions of the system which can violate regulations.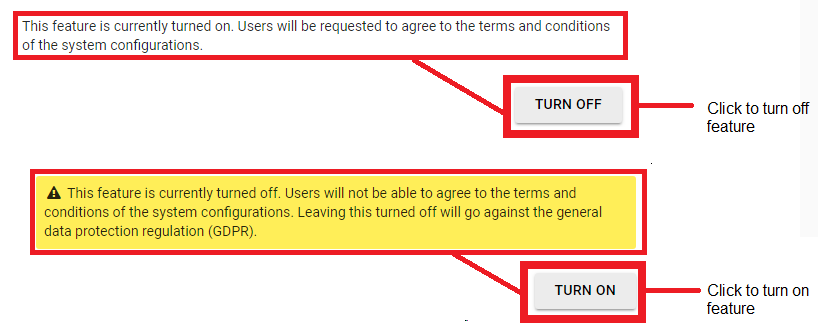 Add new user consent
You create a new user consent by clicking on "New version" in version options.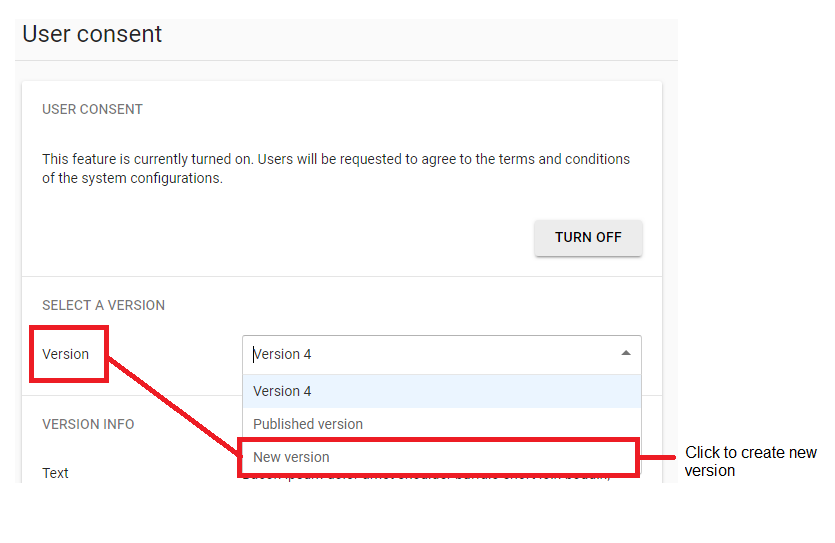 Fill in new consent agreement under "Version info"
Click "Save changes" to create new consent agreement
It will not appear as an unpublished version in the list

Publish user consent
For users to see the new user consent, it needs to be published.
To publish, click on the version you want to work with
Click "Publish" at the bottom of the page

New user consent will now be displayed for users to agree to