This manual will give you information about the meeting rooms in your office and how to use them.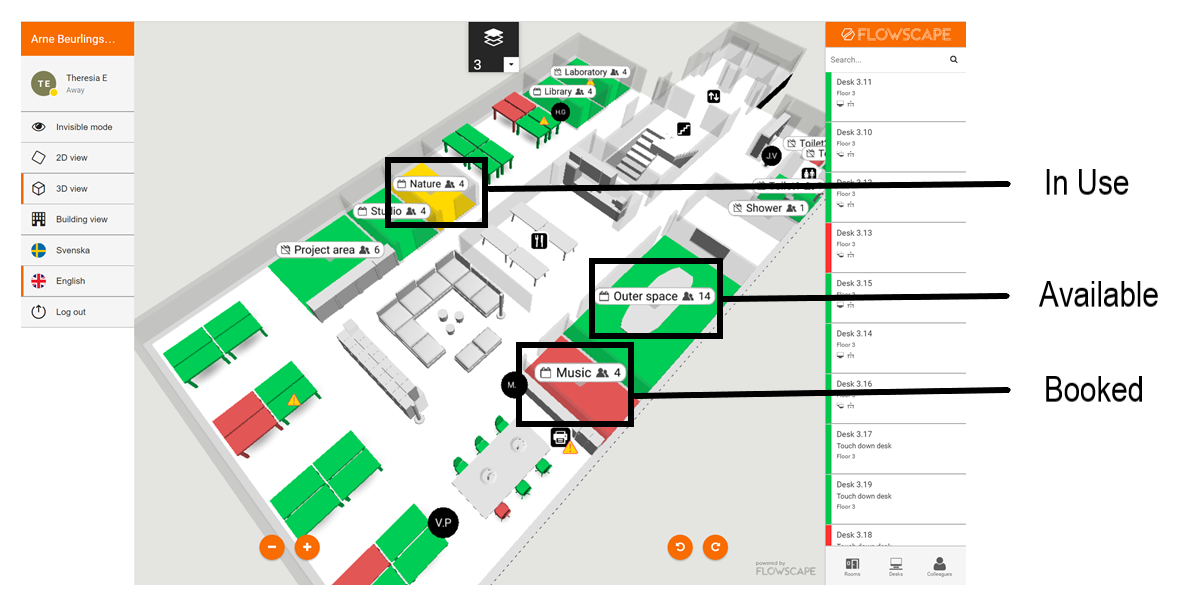 With the webmap, you can:
See room info
See room availability status
Book a room
View list of rooms
The right panel in your webmap enables you to view a complete list of rooms in your office. Click on "Rooms" in the bottom of the panel to open. This also opens the filter function (learn more about filter functions HERE)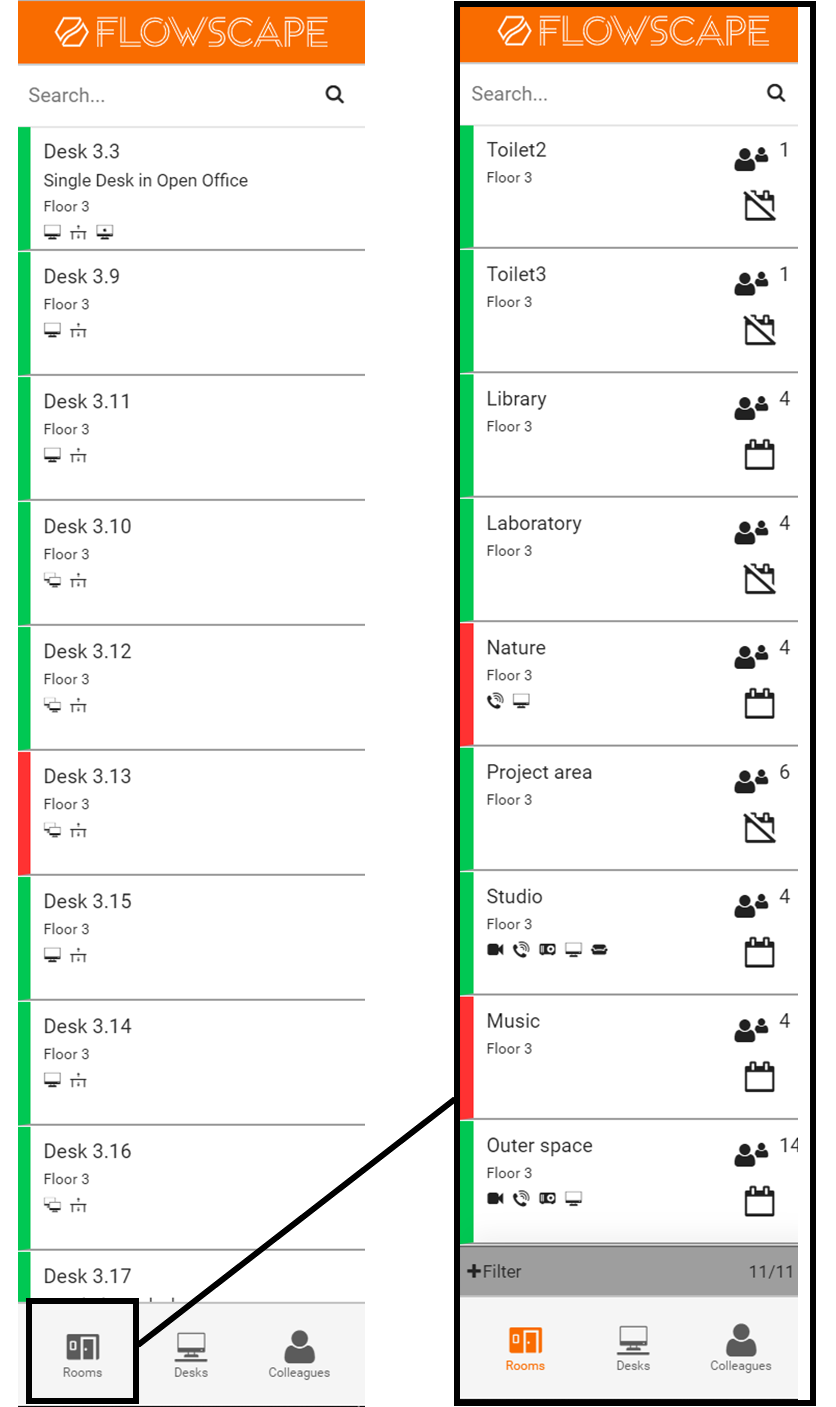 View meeting room info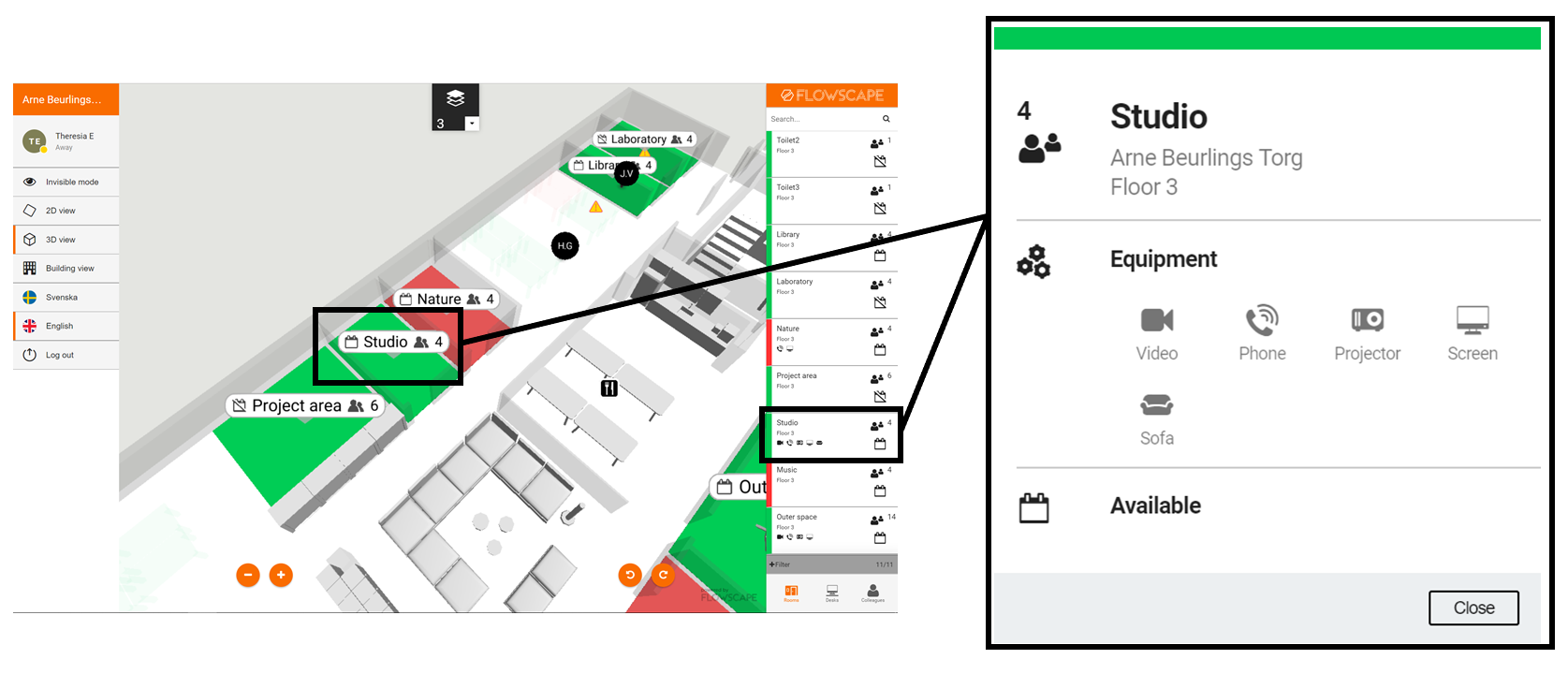 Open a room's Quick view window by clicking on the room on the map or by clicking on the room on the right sidepanel list to see:
Room location
Number of seats
Equipment
If the room is booked, available or in use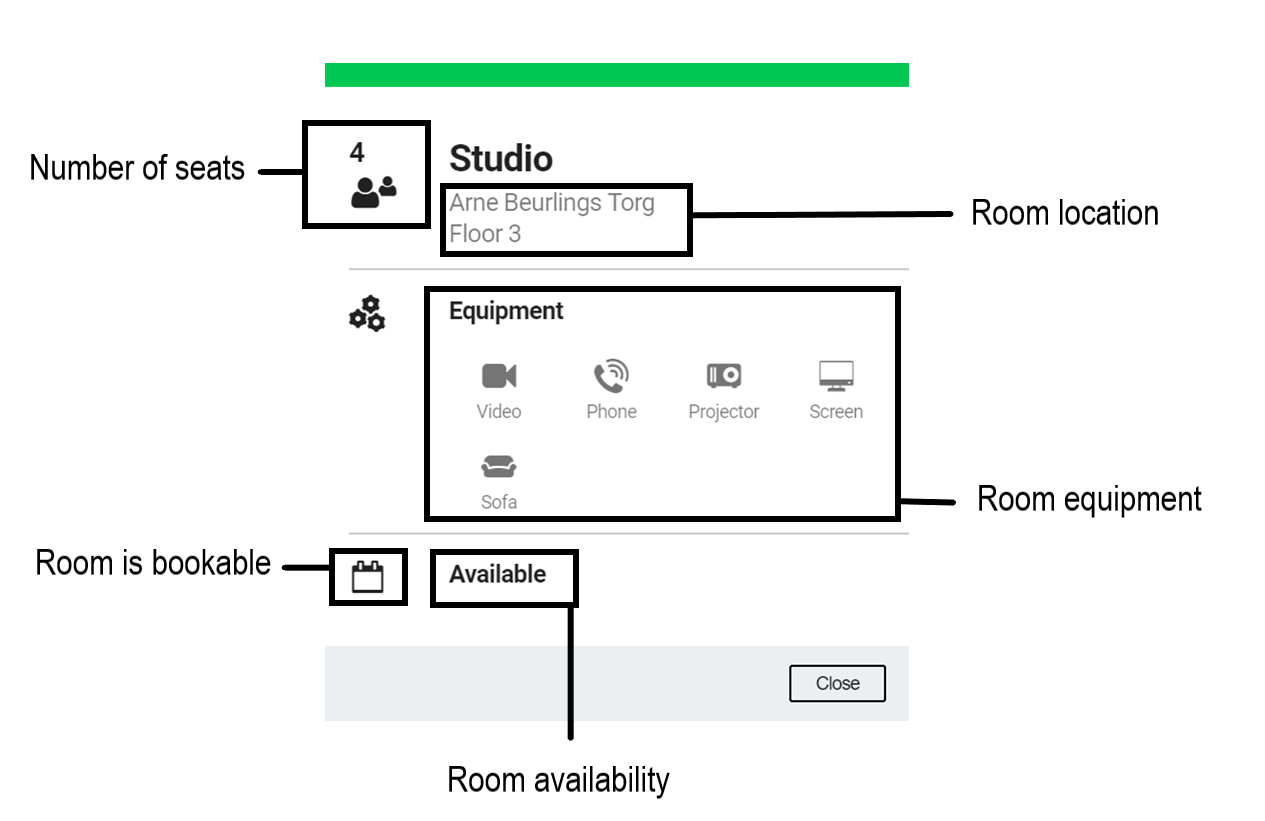 Room availability status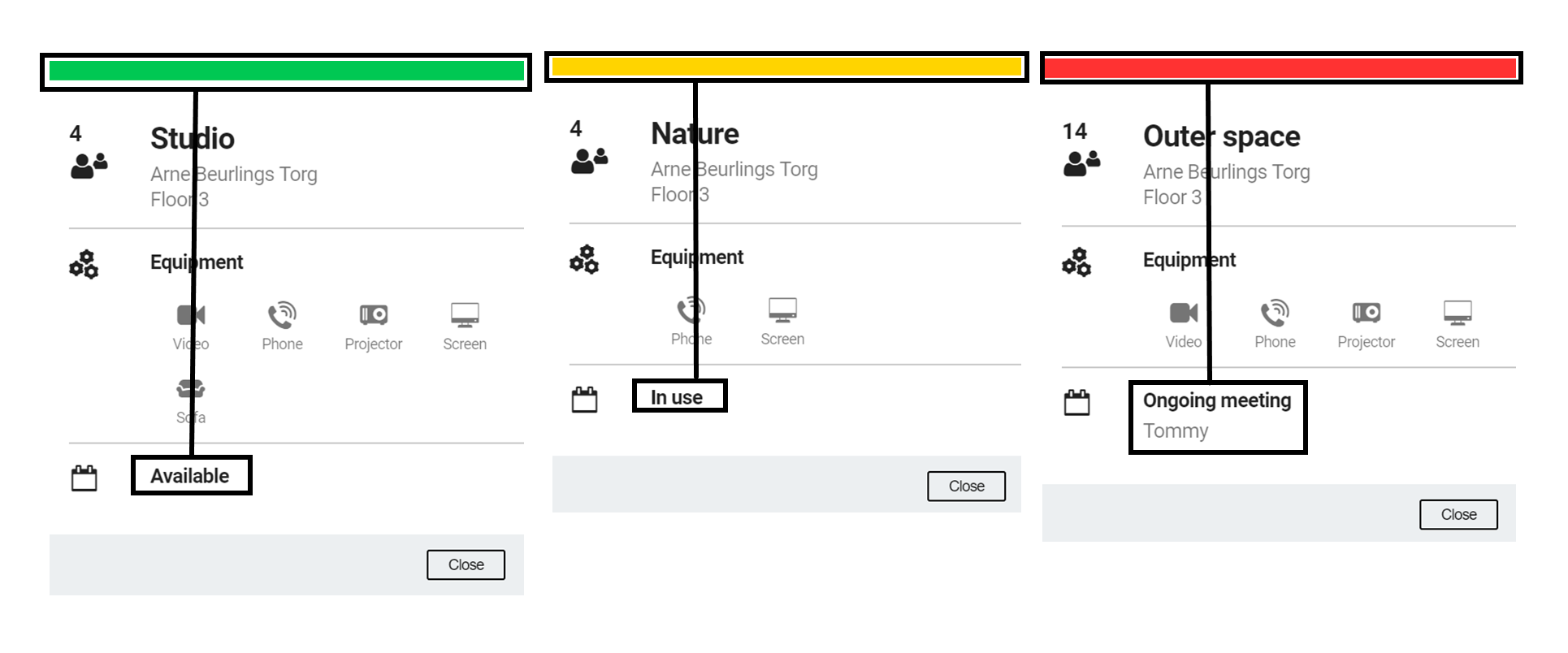 Green indicates that a room is available
Yellow indicates either that the room is occupied without being booked or that the room is booked but that the meeting has not yet begun
Red indicates that the room is booked and in use
Is a room bookable?
You can see if a meeting room is bookable by the icon next to the room name.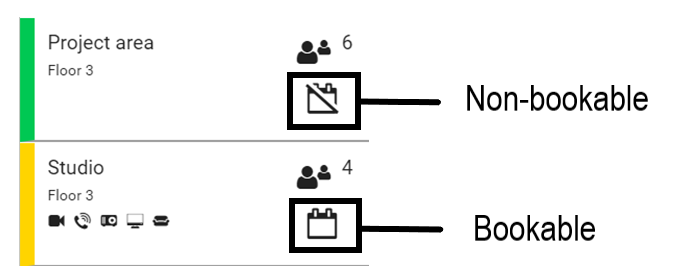 Book a meeting room
To book a room, click on the room directly on the map or in the panel list to open it's Quick view window (see instructions above)
Next to the right sidepanel, a booking schedule will be visible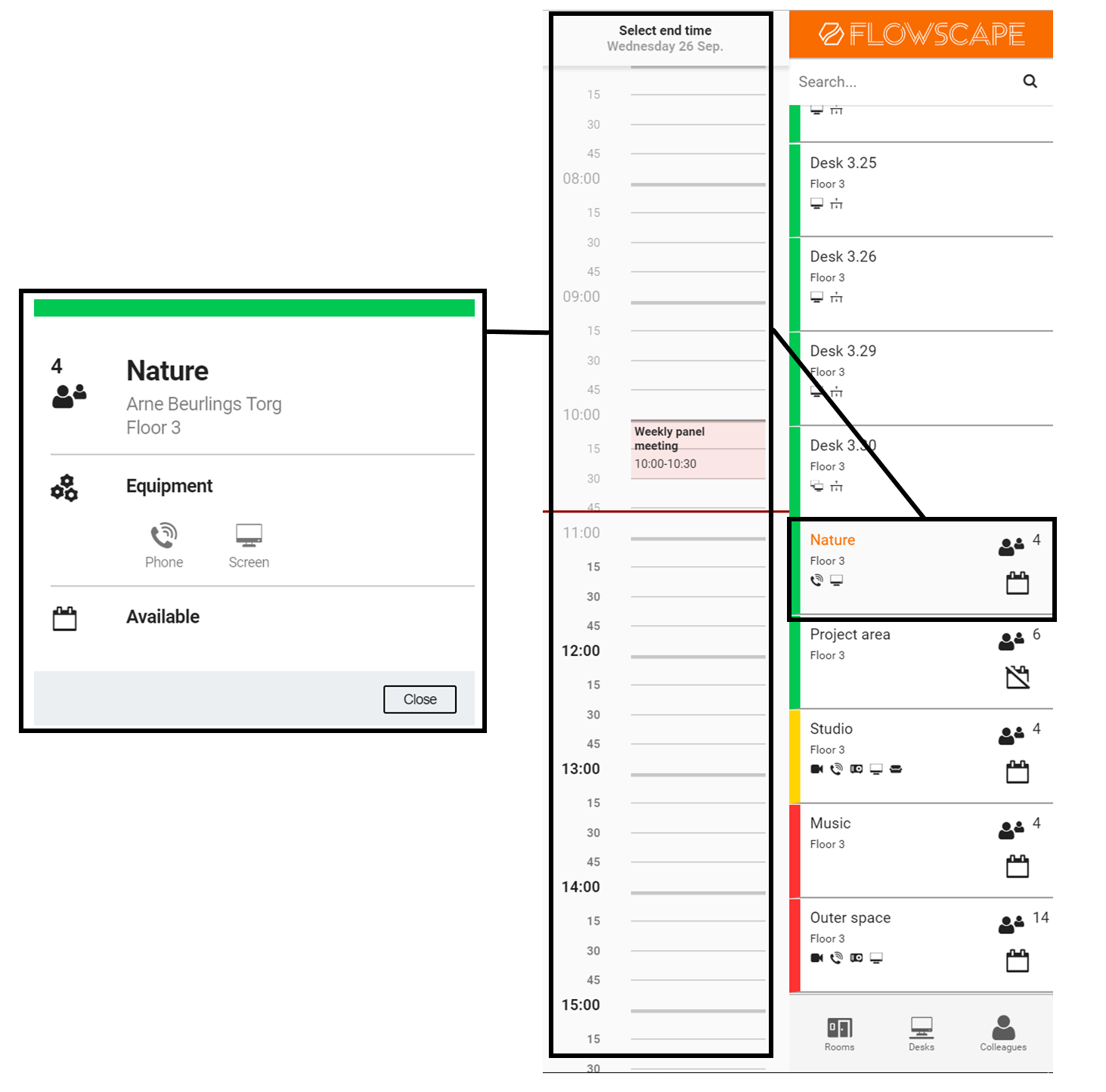 Click on a time panel to choose the amount of time you need the room
To confirm the time and book a meeting, click on the "Book now" button located at the bottom of the schedule.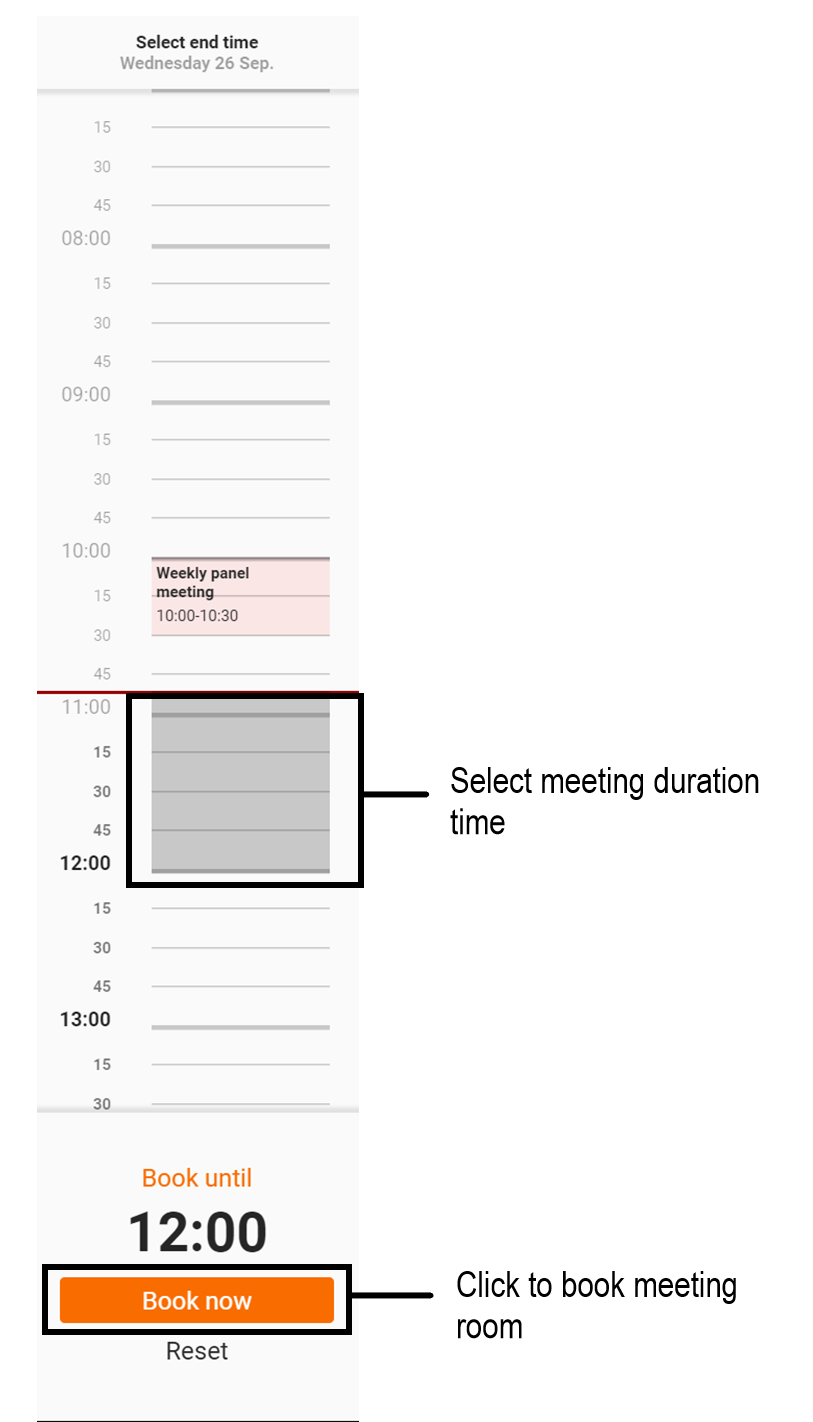 If you want to change your chosen time, clicking "Reset"
When the booking is confirmed, you will see the booking in the schedule