You can view and find colleauges using the webmap application. Colleauges are displayed as black dots on the map.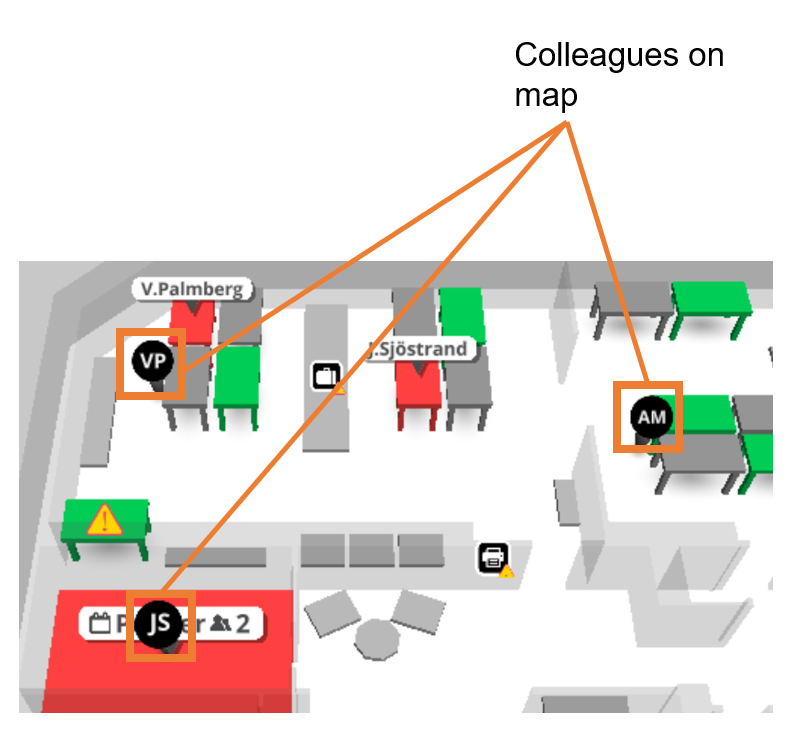 View list of users at your office
View contact info
View list of Users
You view the list of users at your office by clicking on "Colleagues" in the top right corner.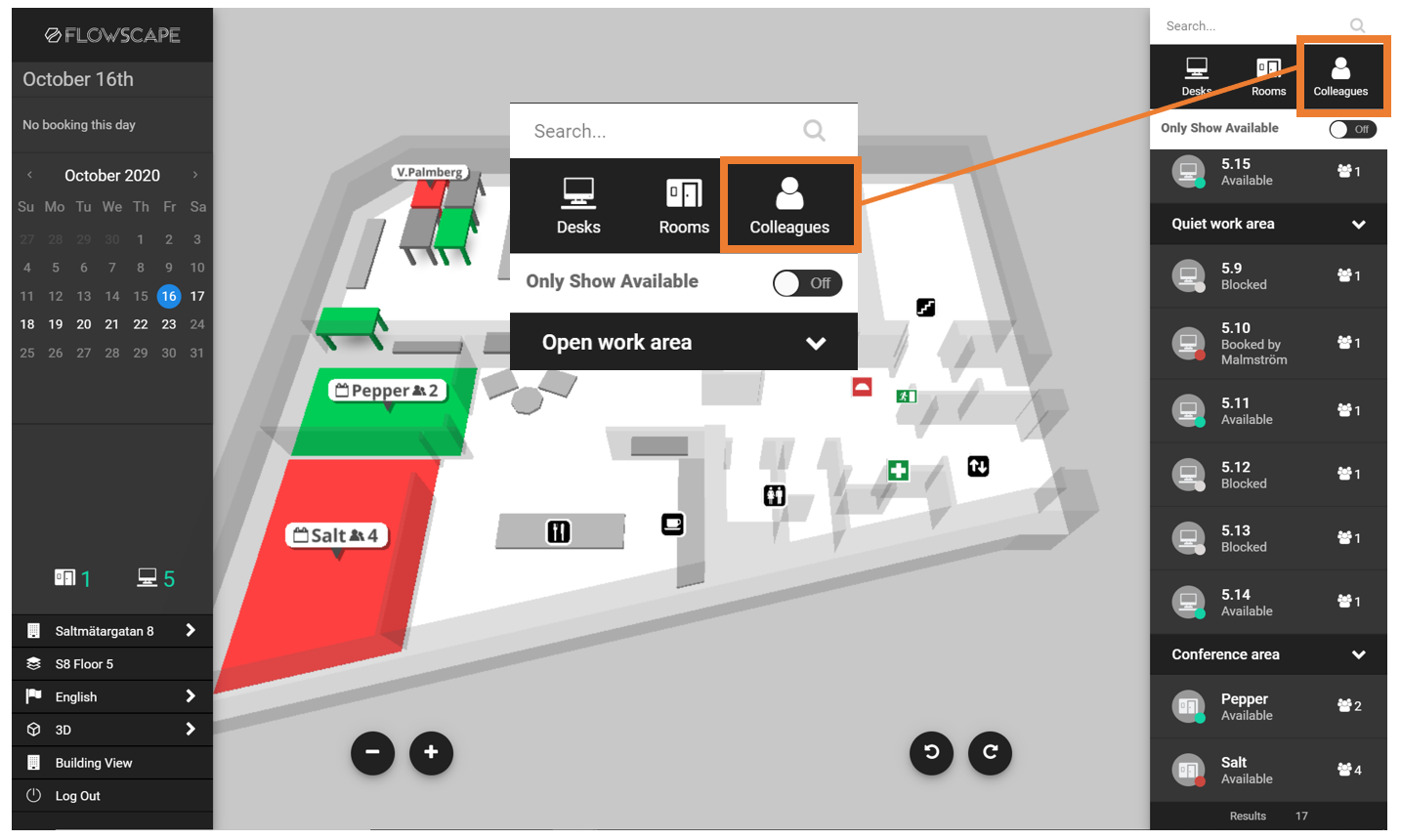 Click on a name in the right column to view contact info, or by pressing the black dot on the map.
You can also search after a user using the search field.
View colleague info
When you open quick view, you will be able to see information about your colleague. Note: Type of information displayed depends on client's configurations.
Name
Title
E-mail
Location
Booked desks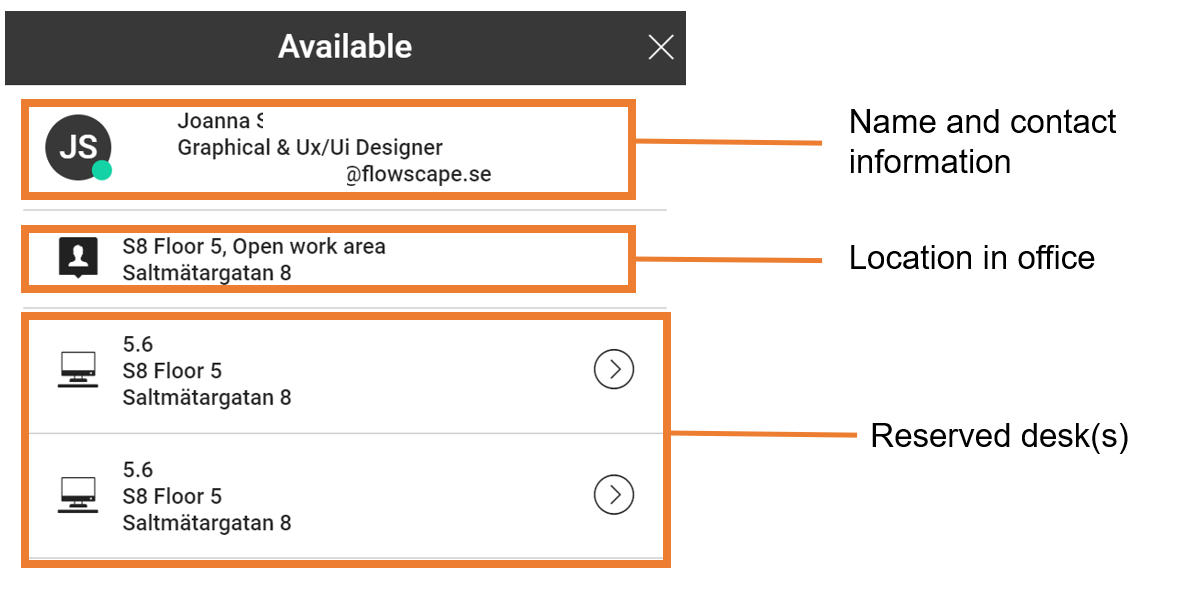 Desk (if checked in). By pressing the arrow next to desk position, you can find your colleagues desk on the map: