An admin can release a desk booked by someone else though the portal.
1. Login to portal
2. Go to Company Structure - Desks
3. Find the desk you want to release. Hover over the cogwheel and select "Revoke access"

4. Press again to confirm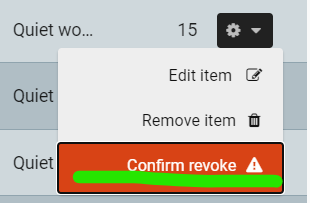 Please note that "Revoke access" only works for desk with Desk Type - Mode = "Claim". If you want to revoke access for a desk that you have blocked or made non-bookable, please change back to desk type "Claim", revoke access and then change back to desk type "Blocked" or "Take" .