You can add a new desk to your list, but because of the map configuration, it will not appear on the map, please contact Flowscape to add a new desk to your map configuration.
To create a new desk for your list, click on "Add a new desk"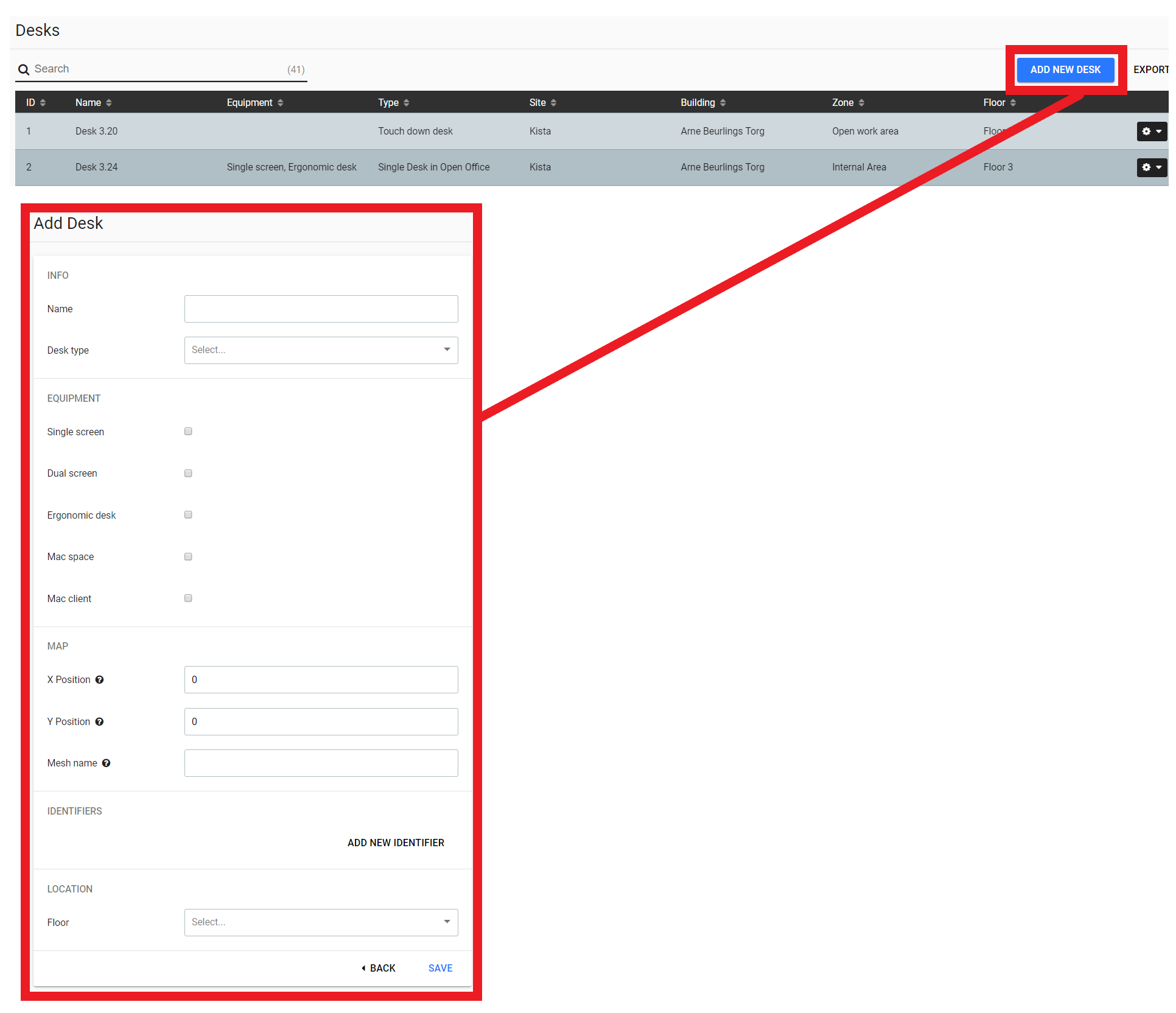 Select X and Y position on the map, you can find this position by using the billboard or webmap. Hold down on the spot where the new desk is located, a window will open with the coordinates.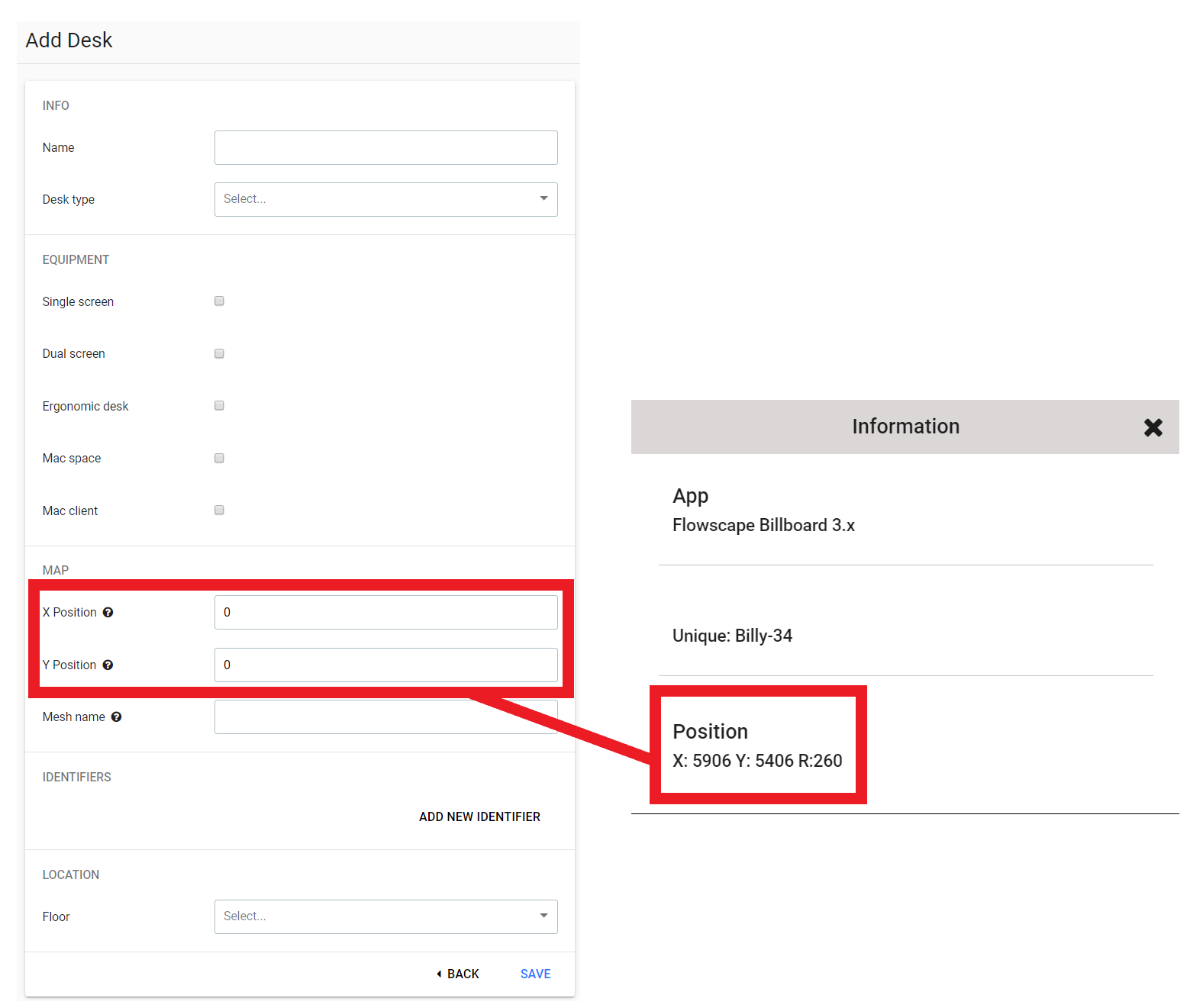 Select Desk type – this will govern if the desk can be reserved or not.

Add Desk equipment

Add identifiers

– this will connect desk use through computer plug-In.

Add floor location, use the webmap or billboard to find which floor the desk should be put on.

Click "save" to create a new room to your list
Edit desks 
You can edit the desk details;
Name

Desk type

Equipment

Identifier
By clicking on the Gear next to the desk you cant to edit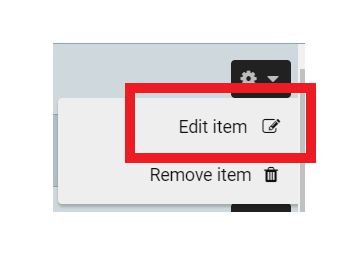 The changes you make will be seen on the Flowscape app, Room panel, Billboard and webmap.
Let´s look at an example,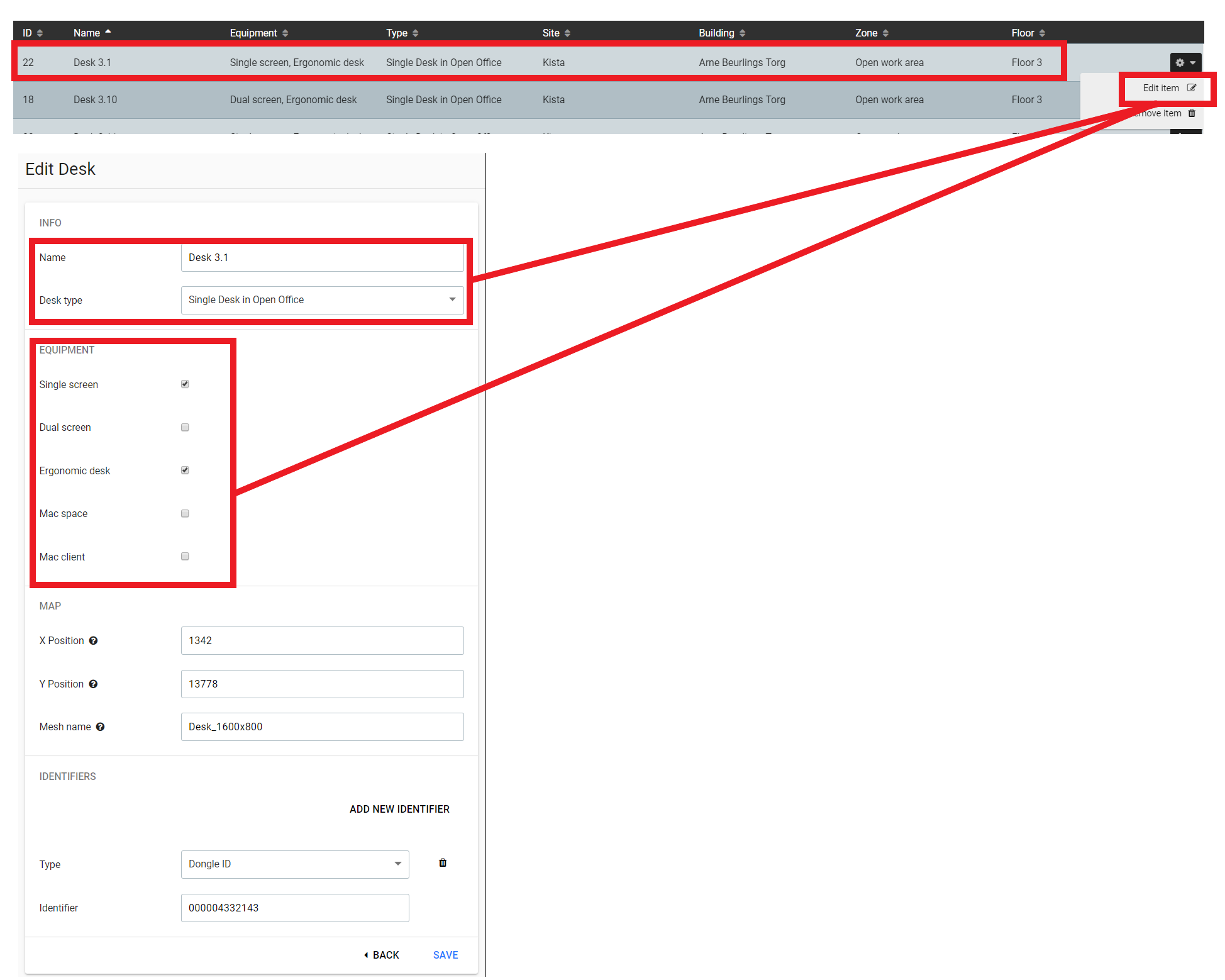 Desk 3.1 has a single screen and an ergonomic desk. This is also shown in desk 3.1:s quickview. if you look at desk type, you can see that desk type "Single desk in open Office" is chosen, read more about desk types HERE.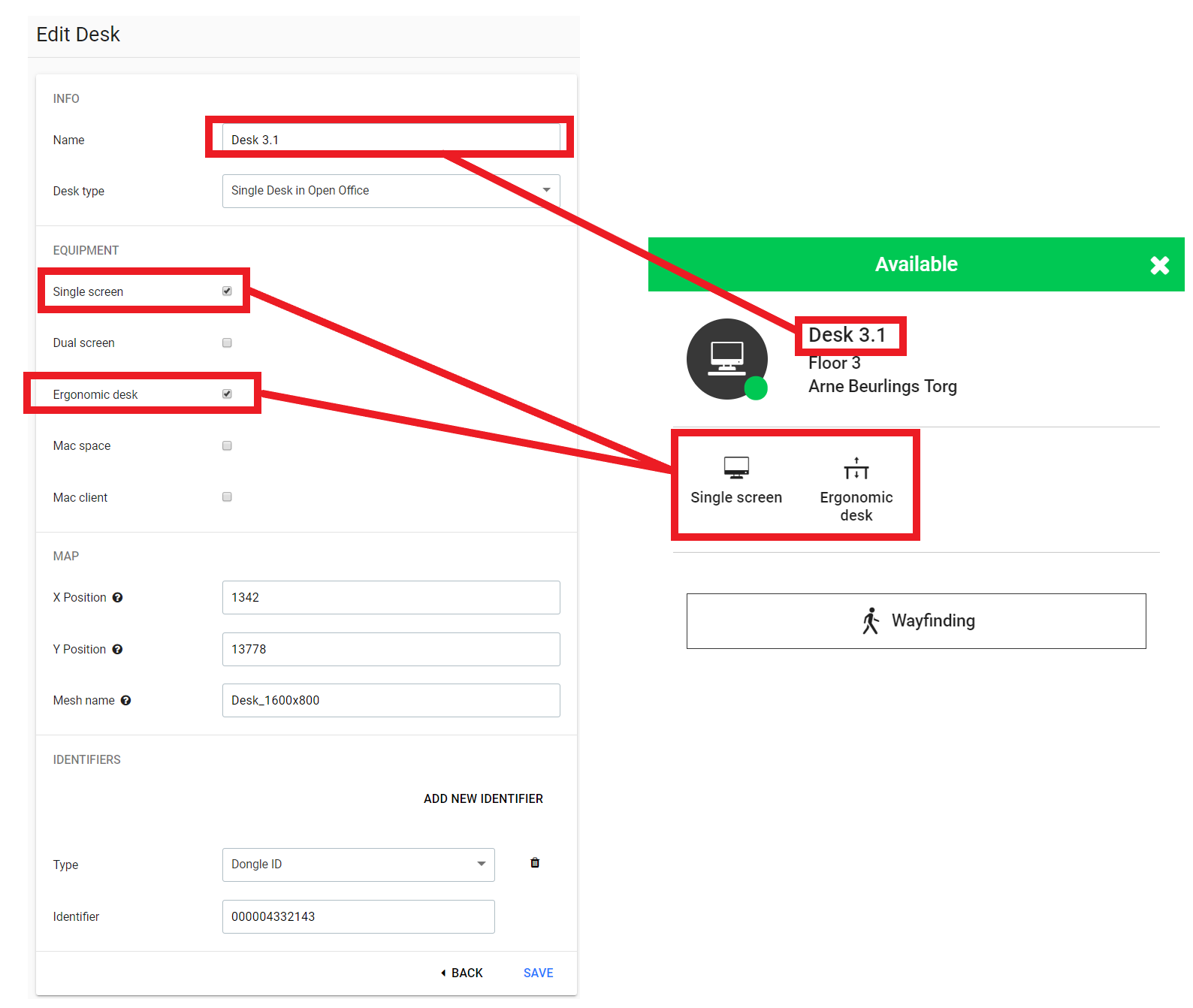 Due to changes in the office, we need to change following features;
Dual screen instead of single

The name of the desk to "Project management team 1"

A Mac space is added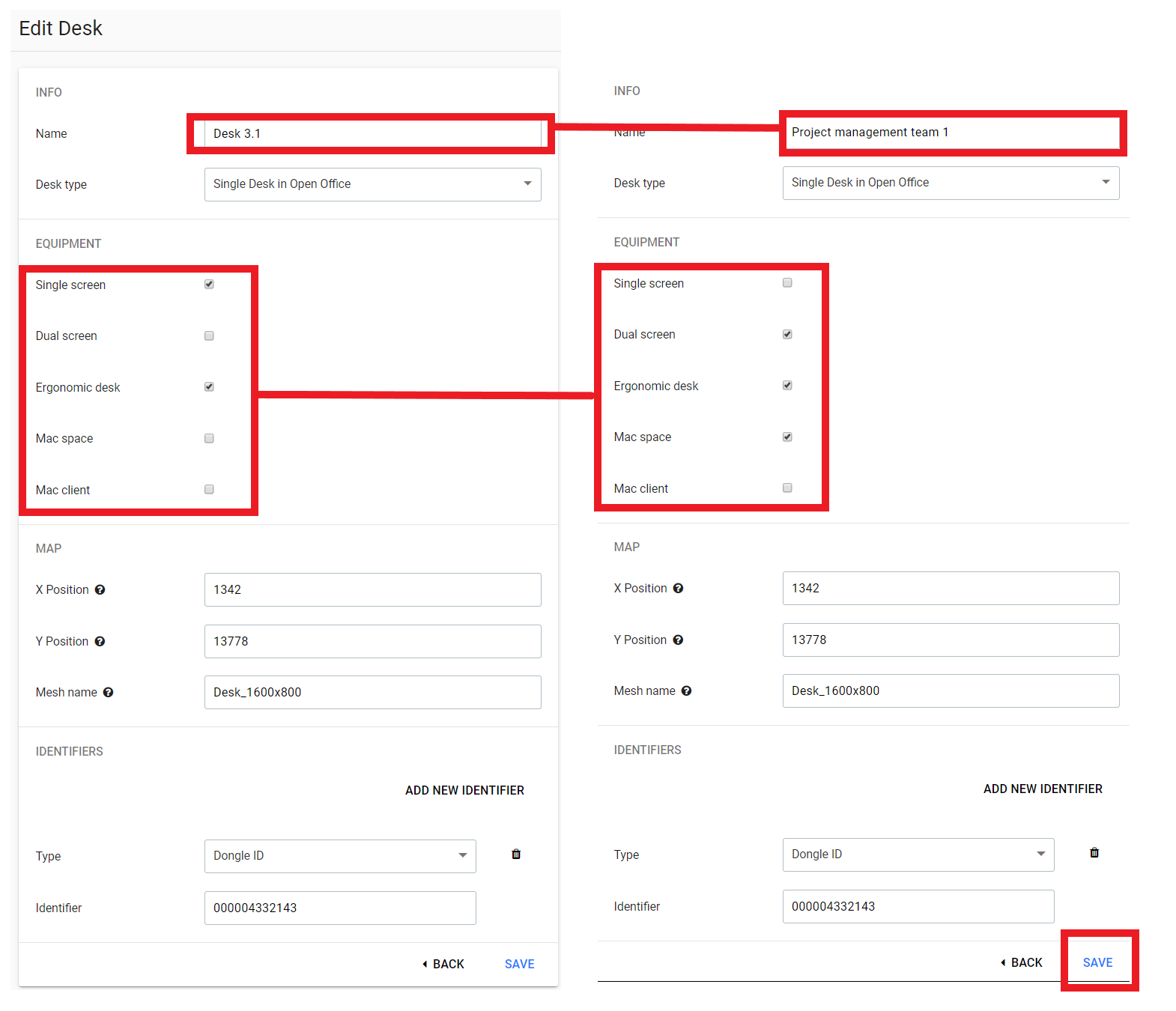 Click "Save" to confirm changes

The new details for desk 3.1 will now be shown on the map (this could take a few minutes)