Release Content
This release introduce Google Sign-in support. It also has a lot of UI/UX improvements, see images below. Note that we now only support iOS 11 and later.
New Features
IOS - Add Oauth2 Google support

A lot of UI/UX improvements, see description below.
Improvements
iOS - Review and update new translation keys

iOS - Re-design of the Housekeeper functionality
Fixed Bugs
Fixed the issue where it was no loger possible to see when specific room will be free again

Fixed the issue where is was no longer possible to find what desk a person is sitting on by clicking on that persons desk

Fixed the issue that appeared in specific cases where the orientation of the positioning arrow was 180 degrees wrong.

Fixed translation issue where the error message was not translated into Swedish.
UI/UX improvements
Login Screen
Improved readability
Tweaks to increase the contrast between background and interactable elements.Great for branding flexibility and readability!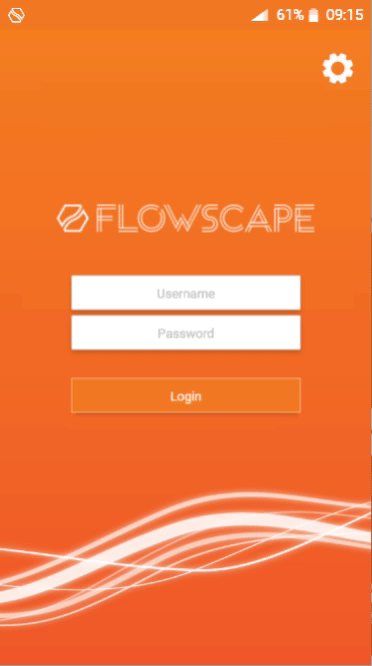 Quick View
A new, cleaner and more focused design
Updated with a cleaner design.
The layout is now very flexible. Now only shows relevant information without leaving empty gaps!
It is now possible to collapse the quick view to see more of the map.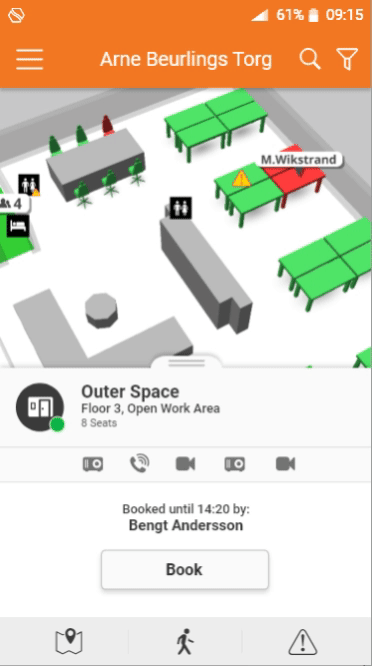 Left View
Same functionality with a more streamlined user experience.
Your daily calendar is moved to to the left view for a better overview of your day.
It is now easier to release your desk. You can reach by by clicking it in the left menu!
All settings has been moved together to a different screen reached by tapping the cogwheel.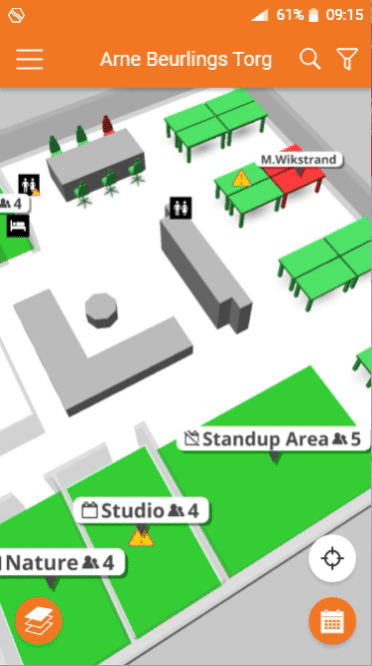 Housekeeper
Greatly improved readability and usability
Existing reports are now tucked away in a quick view styled window to make room for writing the report.