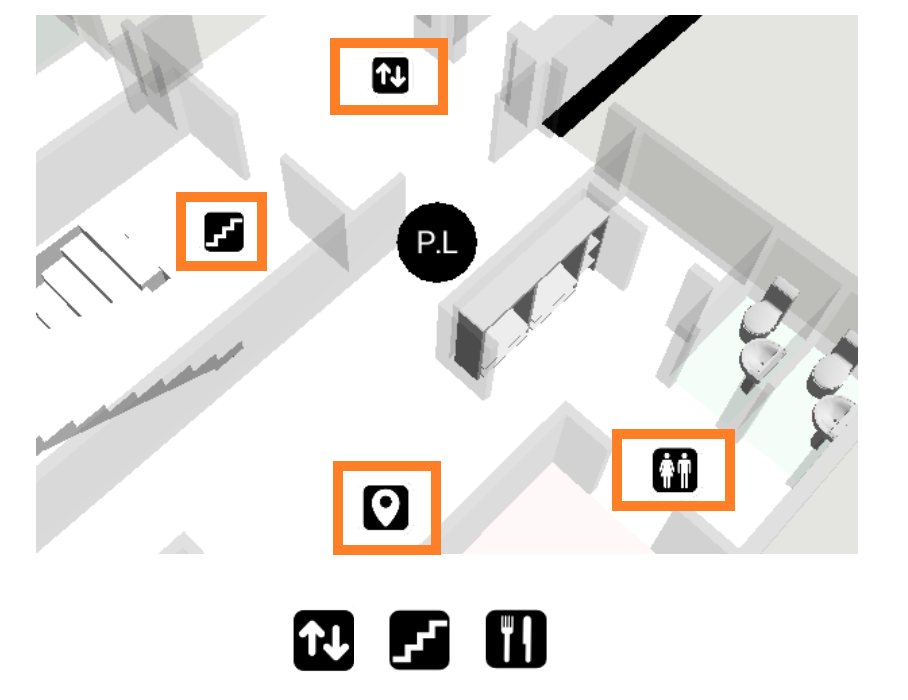 Signs are icons that you can use to mark out toilets, stares, restaurants, equipment etc in your office. The signs are connected to the map through map position coordinates.
You can view and manage sites under company structure, "Signs"

The columns

Edit signs
You can edit existing signs by clicking on the gear next to the sign and then "Edit item"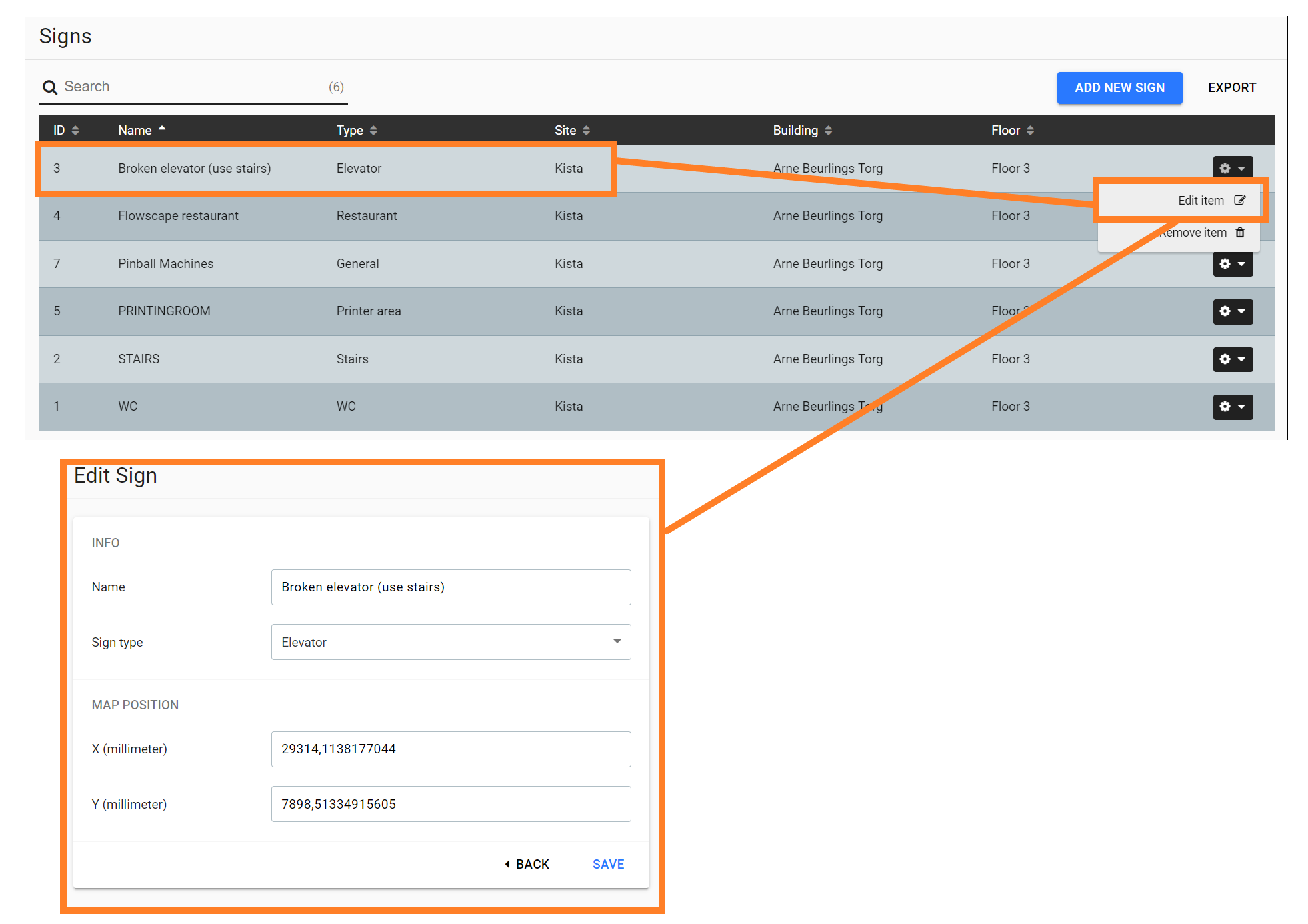 Name - You can change the name of the sign. The name that you choose will be diplayed on the flowscape billboard, app and webmap. Let's say that we want to change the name from "broken elevator" to "elevator", just type in the new name and click "Save".

The new name will now be diplayed on the interactive map.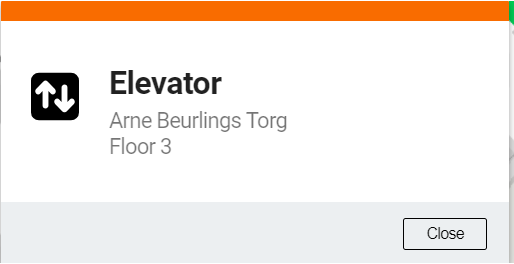 Sign type - This governes what type of icon that will be shown on the map. Through the flowscape portal, you can change between different types of icons (it is not possible for you to add your own).

Lets say that we change the sign type from elevator to WC, the new sign will then be displayed on the interactive map. You can choose a new sign type by scrolling the list (lika above), select new type and then click "Save"

The new icon will now be displayed on the map.

Map position - The map position uses GPS coordinates and is something that you can change if one of the areas are moved. For example can equipment change place frequently in an office.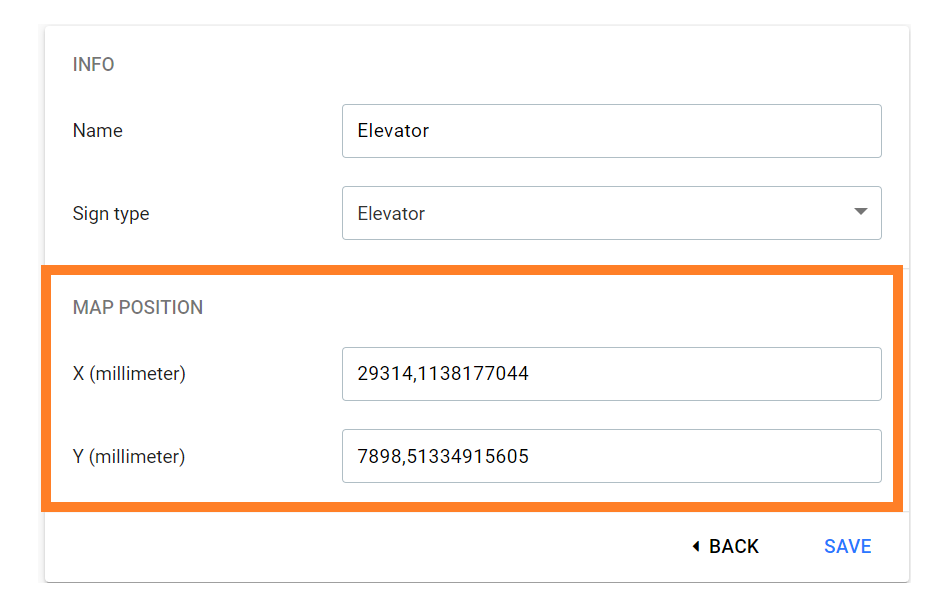 To change the map position, you can use the billboard or the webmap to find the new coordinates for the new position. Let's say that we want to change the position of the office printer.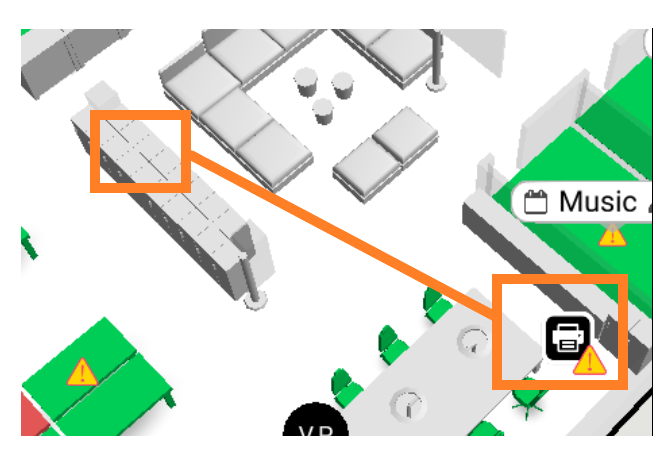 To find the coordinates opf the new position, click on the area and hold until a quick window appears.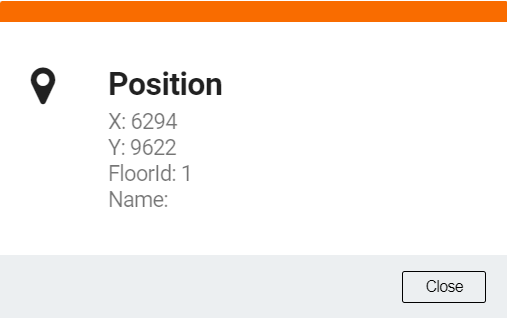 Type in the new X and Y values for the sign.

Click "save" and the sign will now appear on the new location.
Add new sign
You can add a new sign by clicking on "ADD A NEW SIGN" in the top right corner.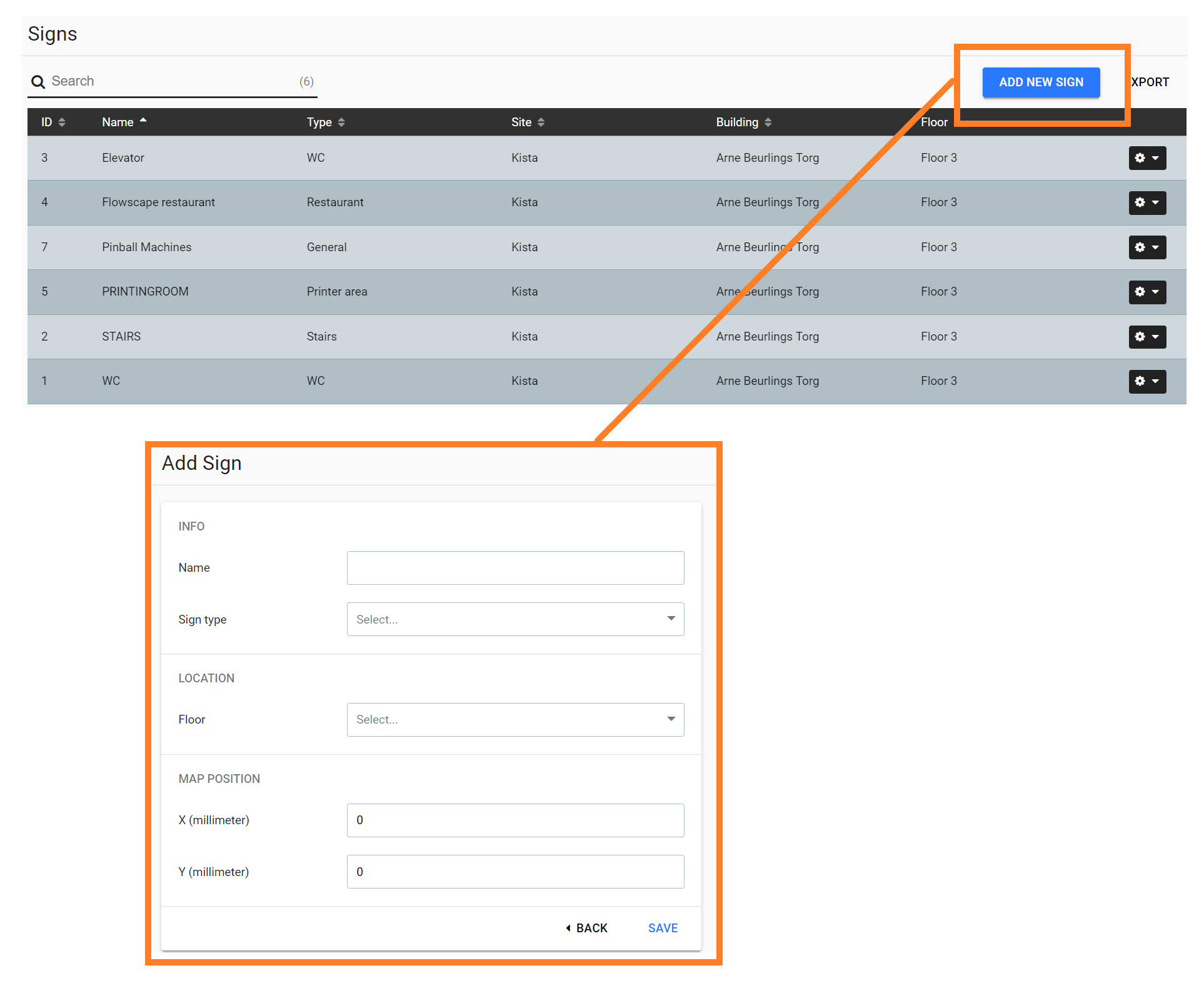 Follow the steps explained above and then click save. Your new sign will then be added to the Flowscape system.