The Meeting Configuration is used to enable and set strategies for "Confirmations" (Check-in).
If this setting is enabled the user will have to confirm a meeting before it starts or less the resource will be available for anyone to book.
The "Enable" Checkbox will turn the functionality on. Please note that the setting also need to be activate for each room.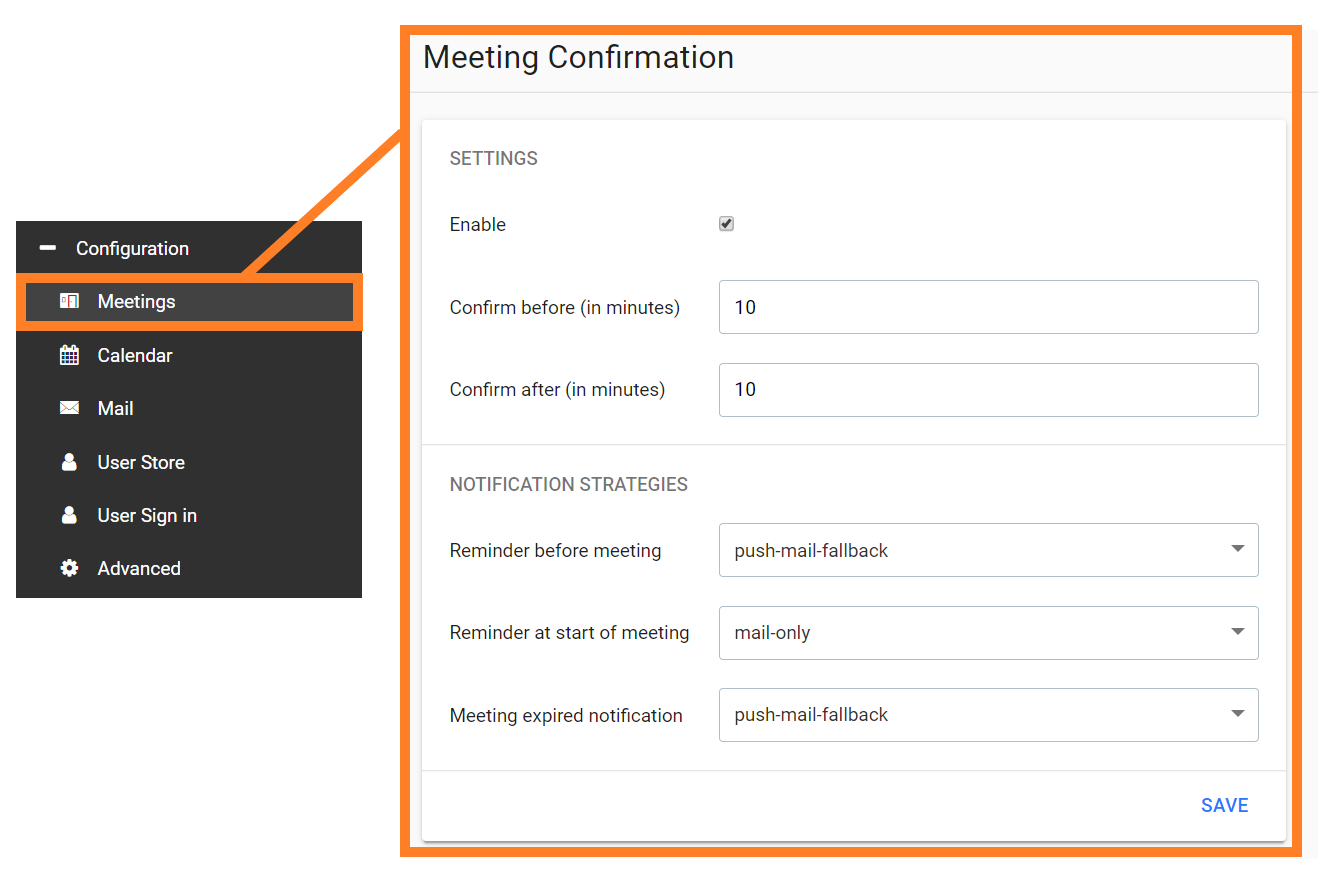 The "Confirm before (in minutes)" states when the user gets the option to start confirming the meeting.
The "Confirm after (in minutes) when he user latest have to confirm the meeting in order to keep the room .

There are three ways to confirm a meeting:
Using room panel
Via an email
Push notification from the smartphone app
The notification strategies are used to setup how to handle the email and push messages. You can have different strategies for "Reminder before meeting", "Reminder at start of meeting" and "Meeting expired notification". With the last selection it will be too late for the user to confirm the meeting.
The option for the notification strategies are:
None - this is typically used if you only wan to use Room Panels (this setting is configured under room configuration)
Push-only
Mail-only
Push-mail-fallback - if the push does not work, an email will be sent to the user instead.