Configurations determine how the components of a given computer system are arranged. Configurations can connect the flowscape system with other equipment in the office or determine the settings needed to enable the system to communicate with different software.
You can read more about what a configuration is HERE.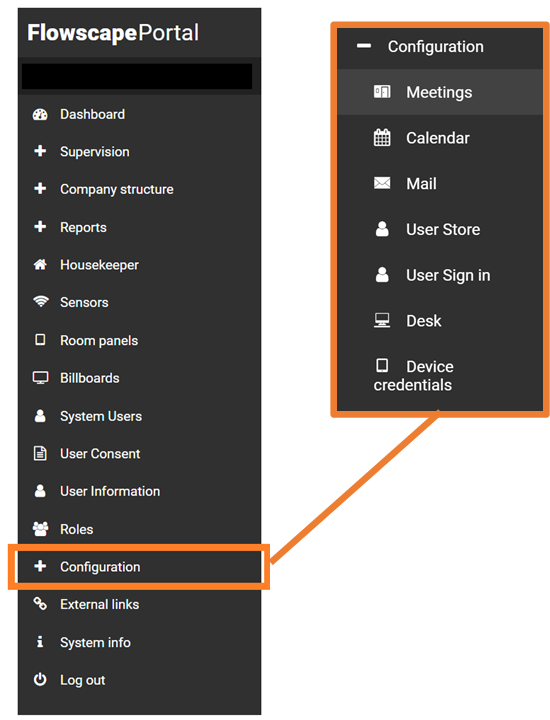 In the Flowscape system, different configurations are sorted under different menu tabs. Here you can change configurations regarding office mail and calendar, meeting notifications and confirmations, user information and log-in options and add new configuration. Below follows a brief introduction to the different menu tabs.
Meetings - Under "Meeting confirmation", you can change the settings regarding room booking and set when users in the system can confirm meeting through their mail. You can also edit natofication strategies which determine how users will be notified about booked meetings.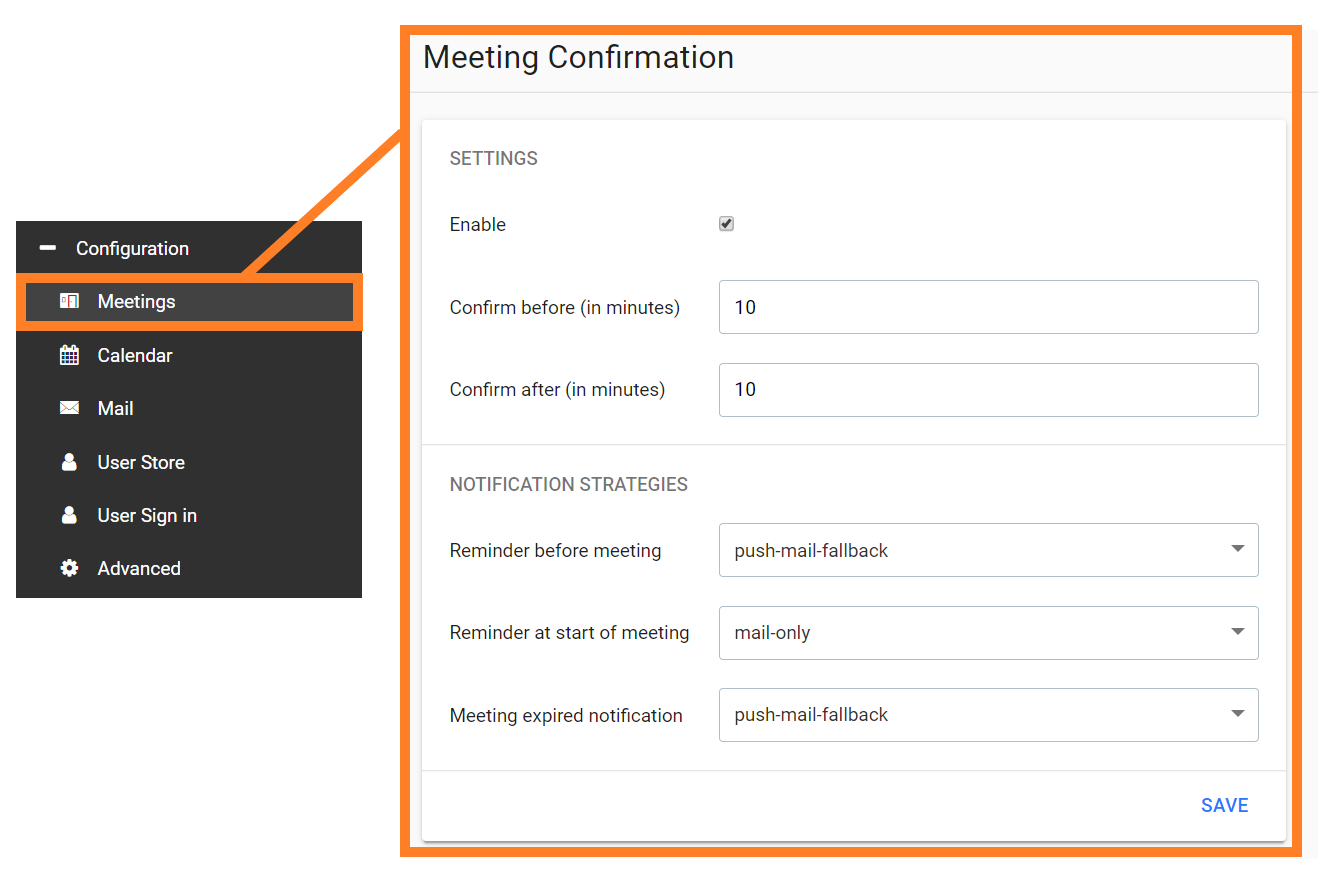 Calendar - Under Calendar integration you can choose what type of calendar system that will be connected to the Flowscape system. You can choose between Google Apps, Microsoft Office 365 and Microsoft Exchange.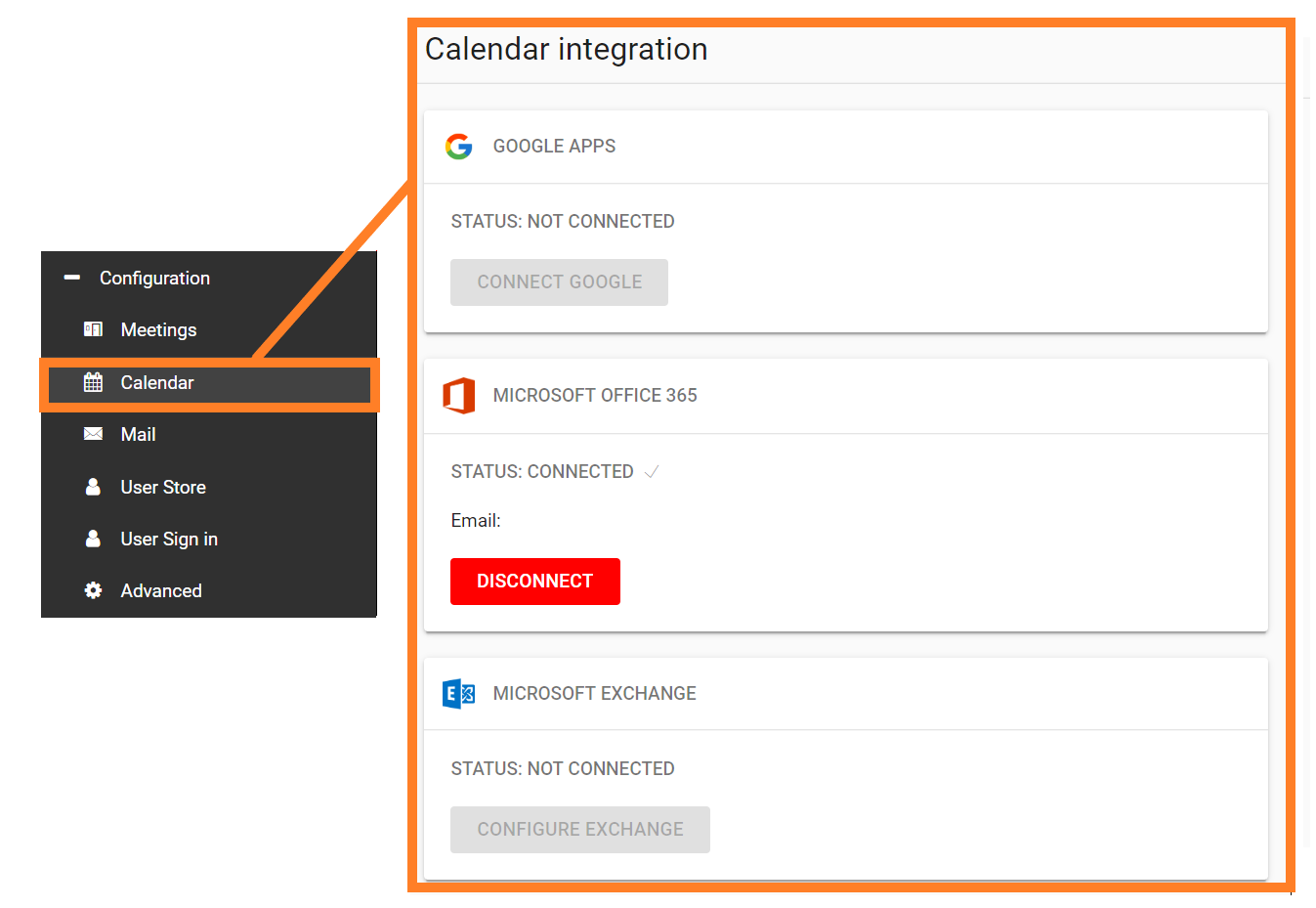 Mail - Under mail configuration you can add and edit SMTP Settings. These settings are requiered to allow the flowscape software to transmit emails. SMTP is basically the connection bridge between a users computer, mailserver and the internet.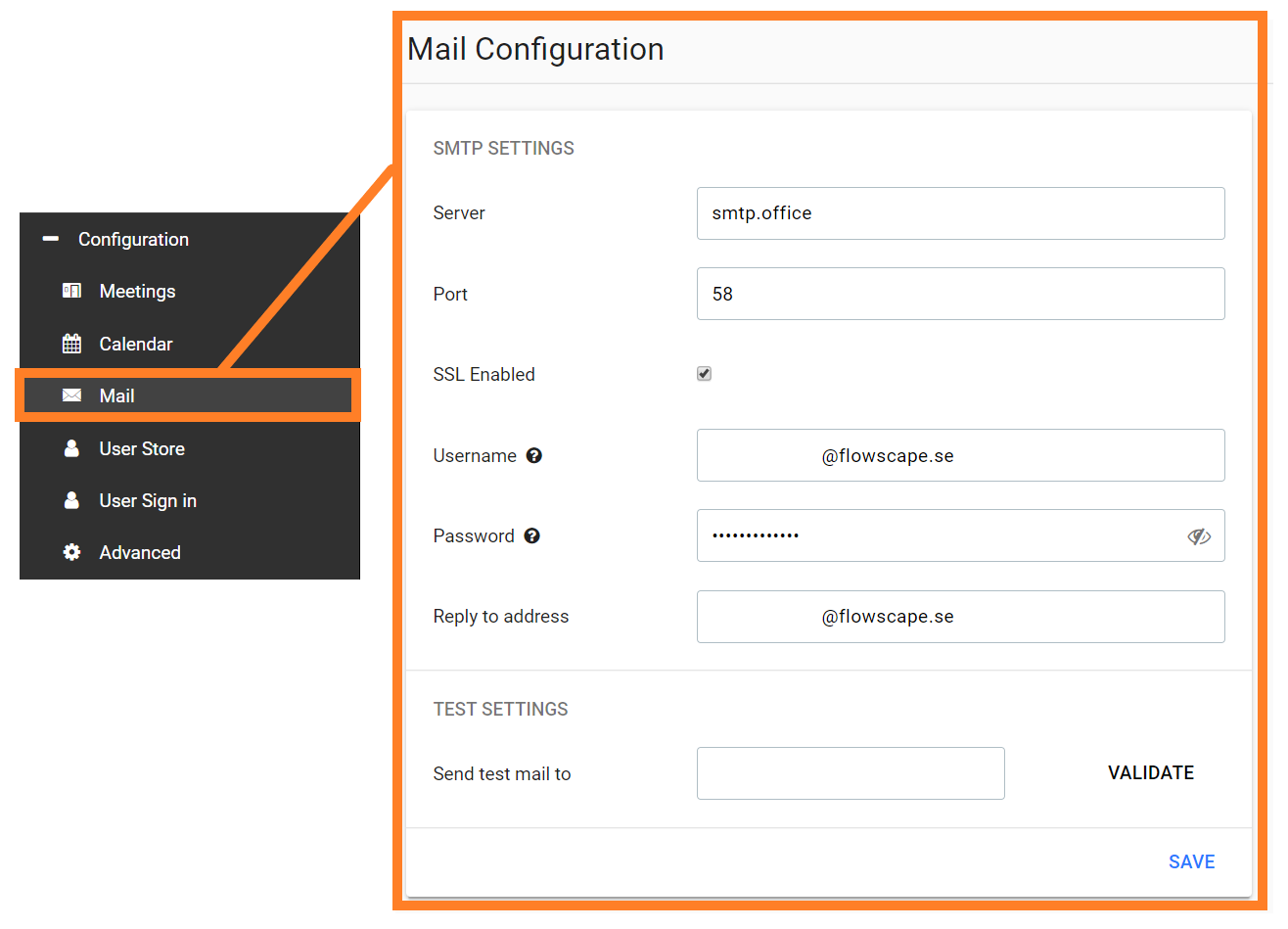 User Store - Sometimes it is necessary for users in the office to share their schedule with people outside the given office. To be able to do this, the office 365 calendar has to be made available for external users. Under search configurations you can also determine if users can search for colleagues using the system or colleagues that operates outside the system.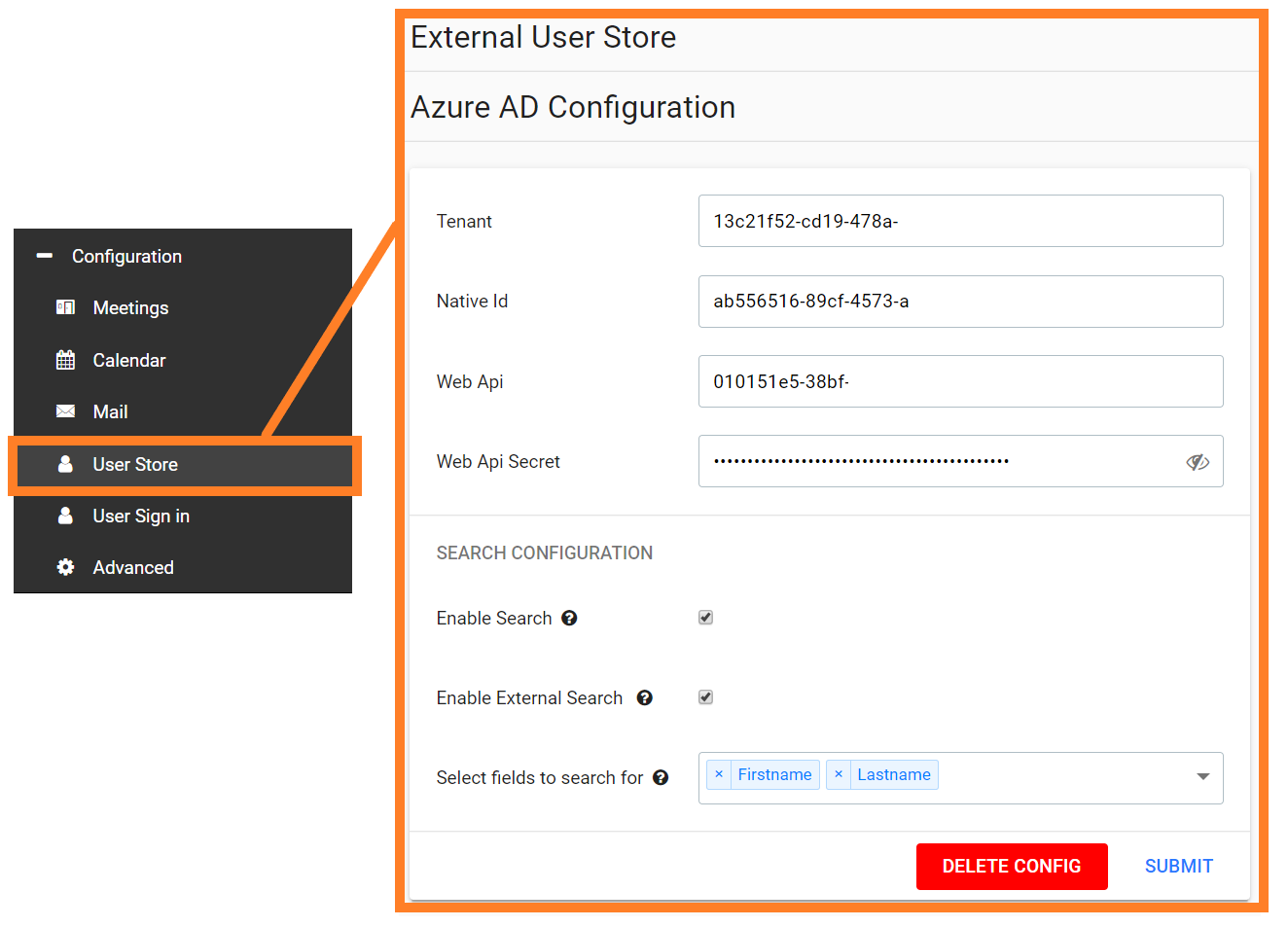 User sign-in - Determines how users of the system are able to sign in.

Desk - Settings for desk finder, if you want to allow user to reserve multiple desks or how you would like to handle manual bookings.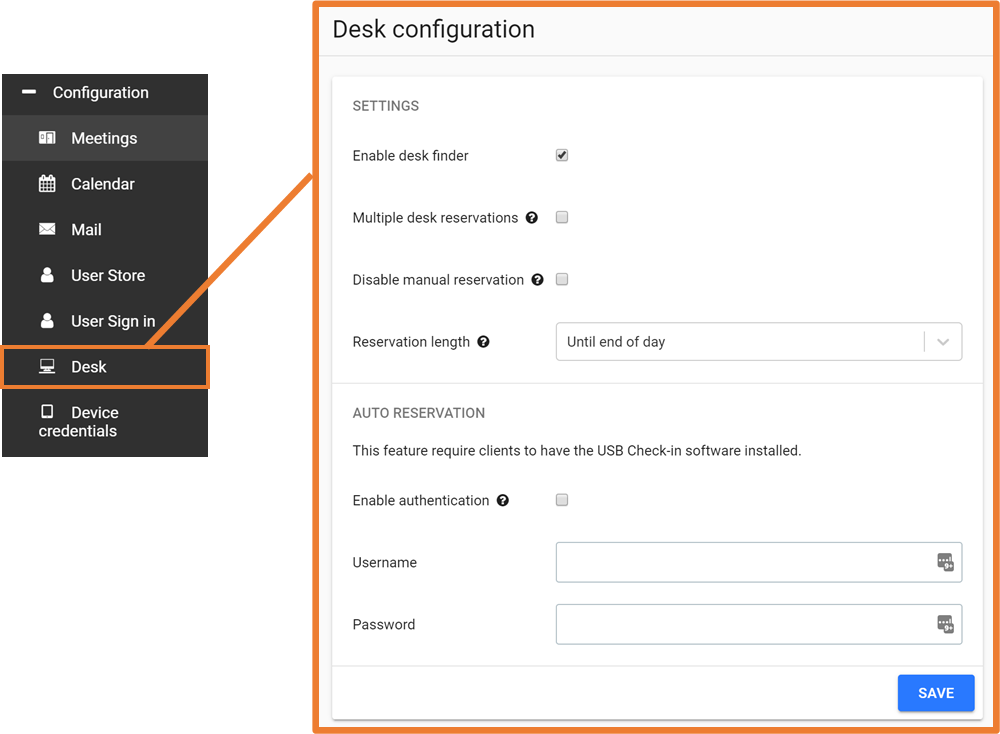 Device Credentials - Set the credentials you want to use to login to the billboard and room panel .

Advanced - Here you can view and edit more advanced configurations in the system.