All Flowscape rules can be managed through the Flowscape Admin portal. Flowscape's solution will provide two sets of permission rules. ​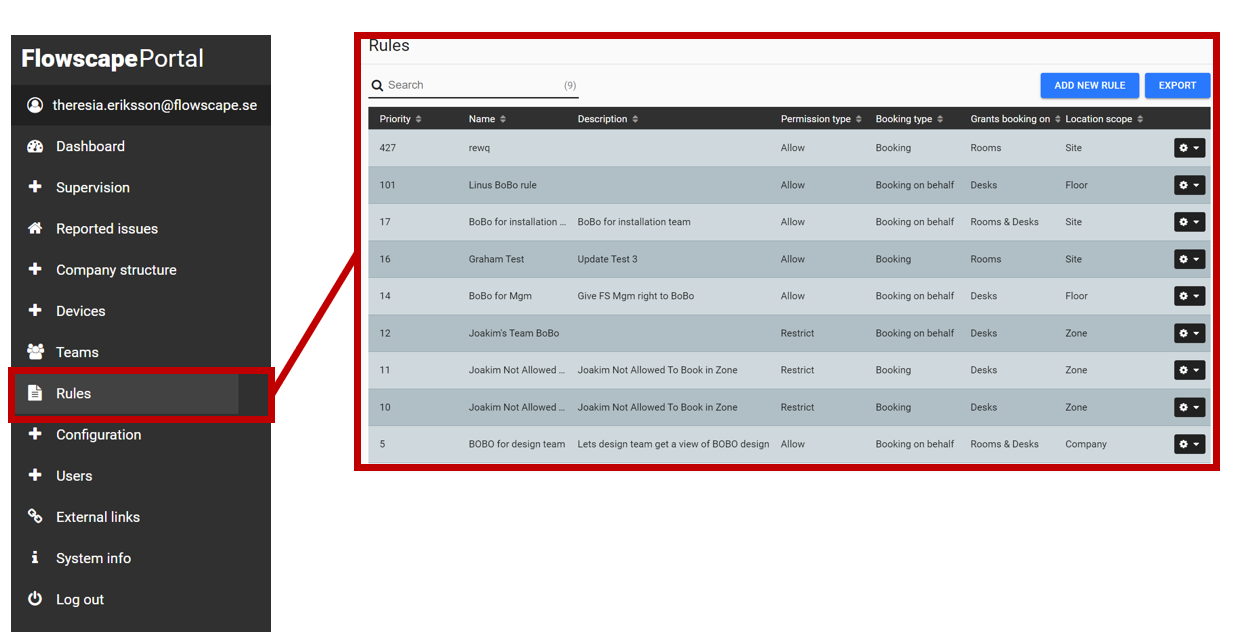 "Booking on Behalf of" permissions​ - Governs which employees that can book office resources on behalf of someone else. This rule can be set for a specific team.
Booking Permissions​ - Governs which assets employees can book and use in your office. Flowscape's Desk Management and Room Booking Solution will provide permission rules that can be applied to specific groups and governs usage of specific areas or assets.

The permission rules can be applied to different teams in your workforce.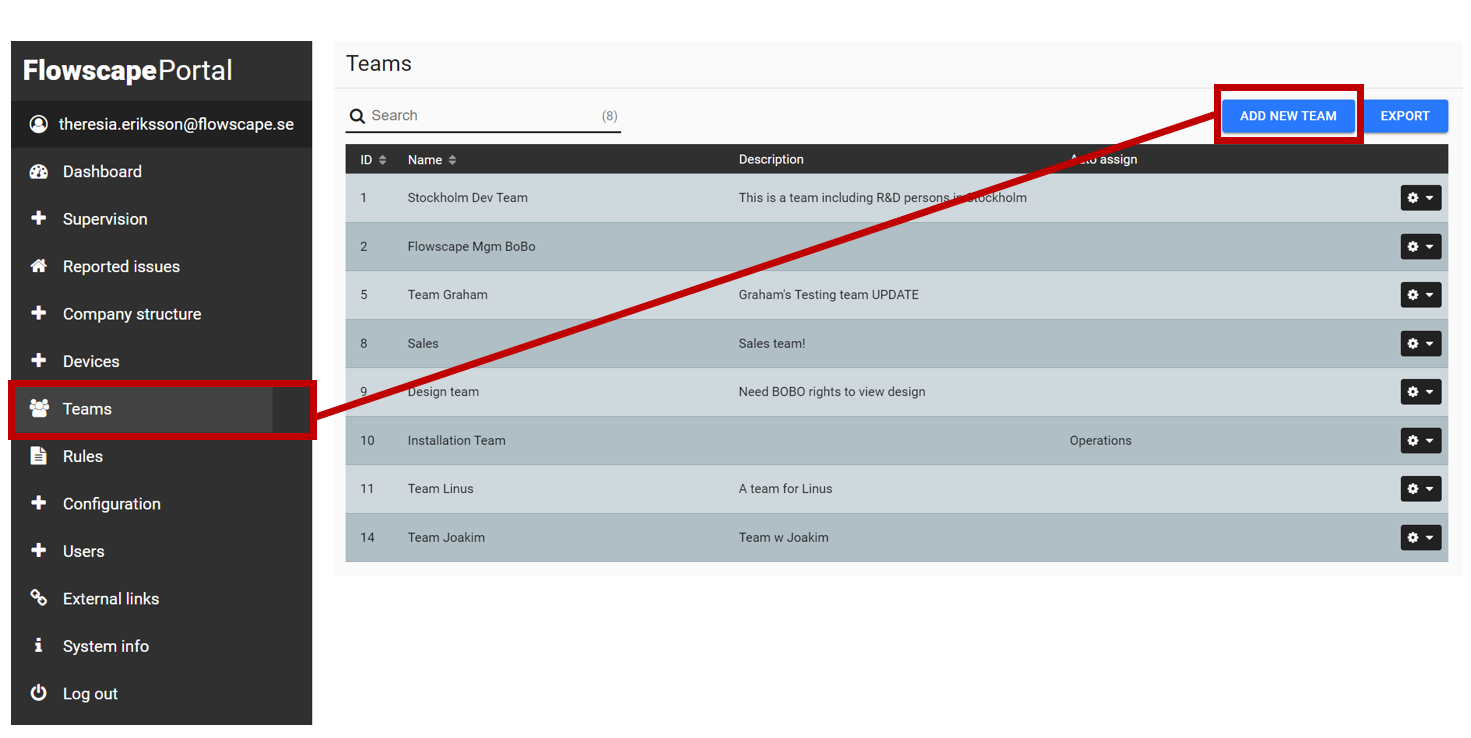 ​
Team - The rules connected to a team applies to everyone added in that specific team. teams can be added manually or based on "Department" in Azure AD (exact match)​.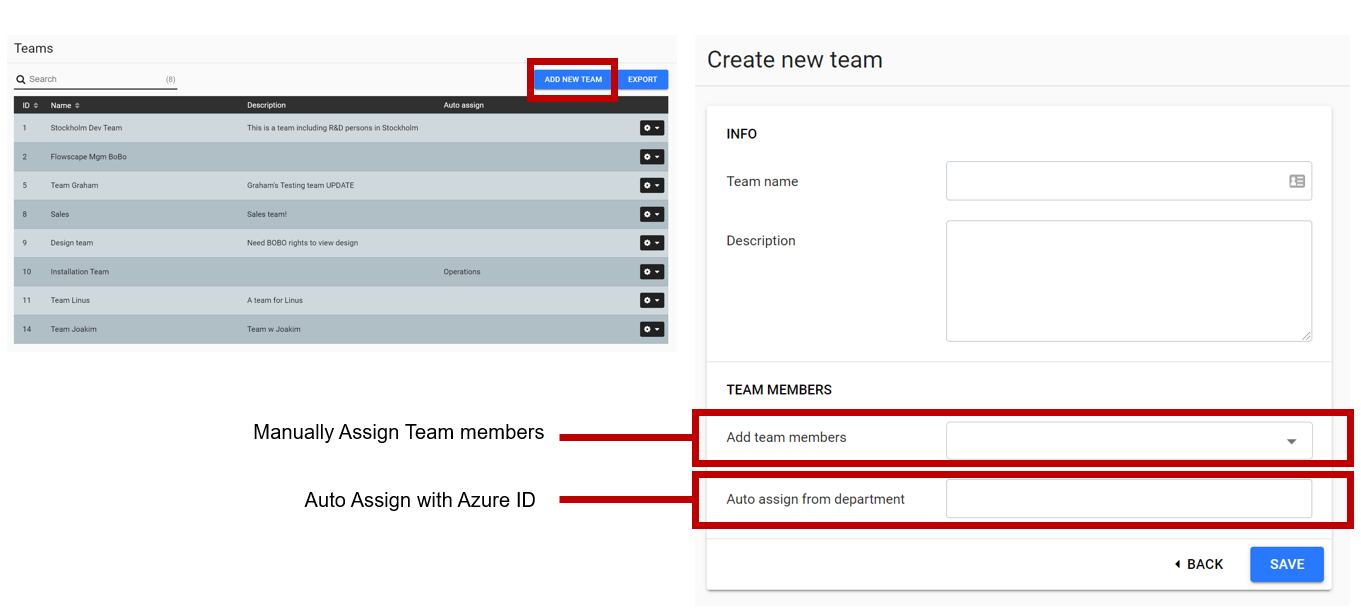 The rules assigned to teams will affect the possibility to make bookings. For example, rules and teams can be used to restrict certain areas for specific teams, or it can be used to restrict bookings in all areas and only allow bookings in a certain areas. This is shown in the app by marking the blocked resources as grey.