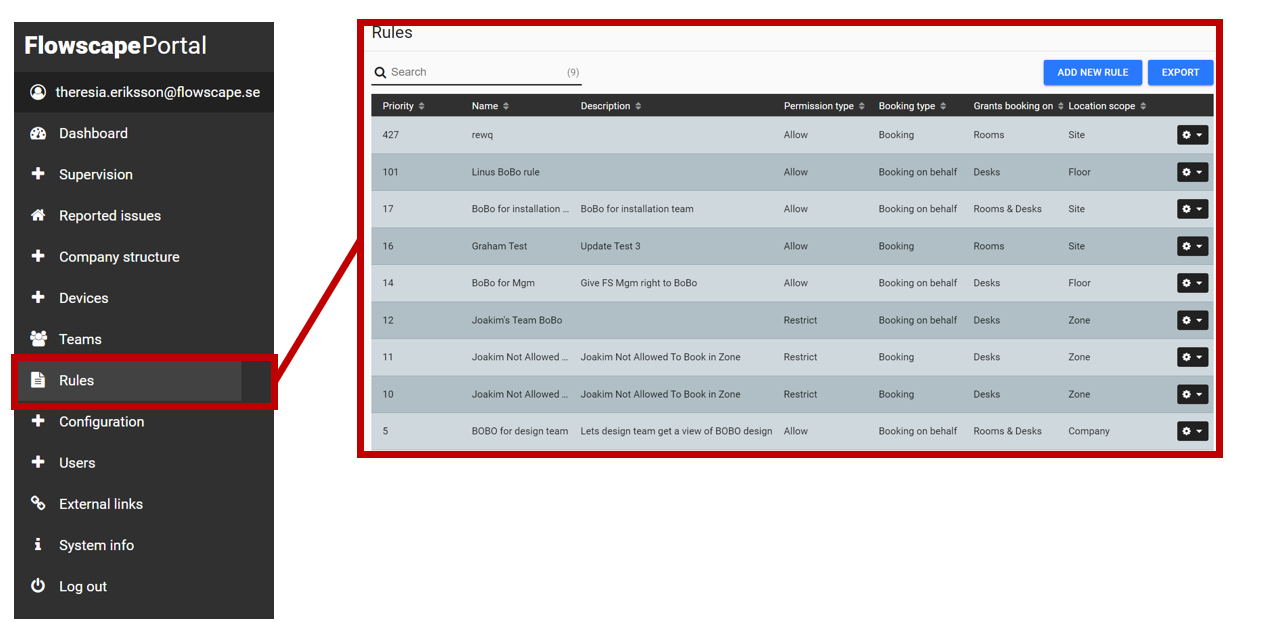 All advanced booking rules can be managed through the Flowscape Admin portal. Flowscape's solution will provide two sets of permission rules. ​
Booking on Behalf of permissions​ - Governs which employees that can book office resources on behalf of someone else. This rule can be set for a specific user, complete teams or for all the employees. ​
Booking Permissions​ - Governs which assets employees can book and use in your office. Booking Permissions can be applied to teams and governs usage of specific areas or assets.
Overview
When you click on "rules" in the menu tab, you will be able to see a list of the current rules already existing in your system.
The columns

Priority – Governs the rule's priority level, the higher the priority level, the more important the rule. The rule with the highest priority (highest number) will go over all other rules.
Name – name given to the rule in the system.
Description – description of the rule given in the system.
Permission type – communicates if the rule allows or restricts bookings or booking on behalf of.
Booking Type – Communicates if the rule allows/restricts booking or booking on behalf of.
Grants booking on – Communicates if the rule is applied to desks, rooms, or both.
Add new Rule
You can add new rules in the flowscape portal by clicking on "Add new rule" in the top right corner.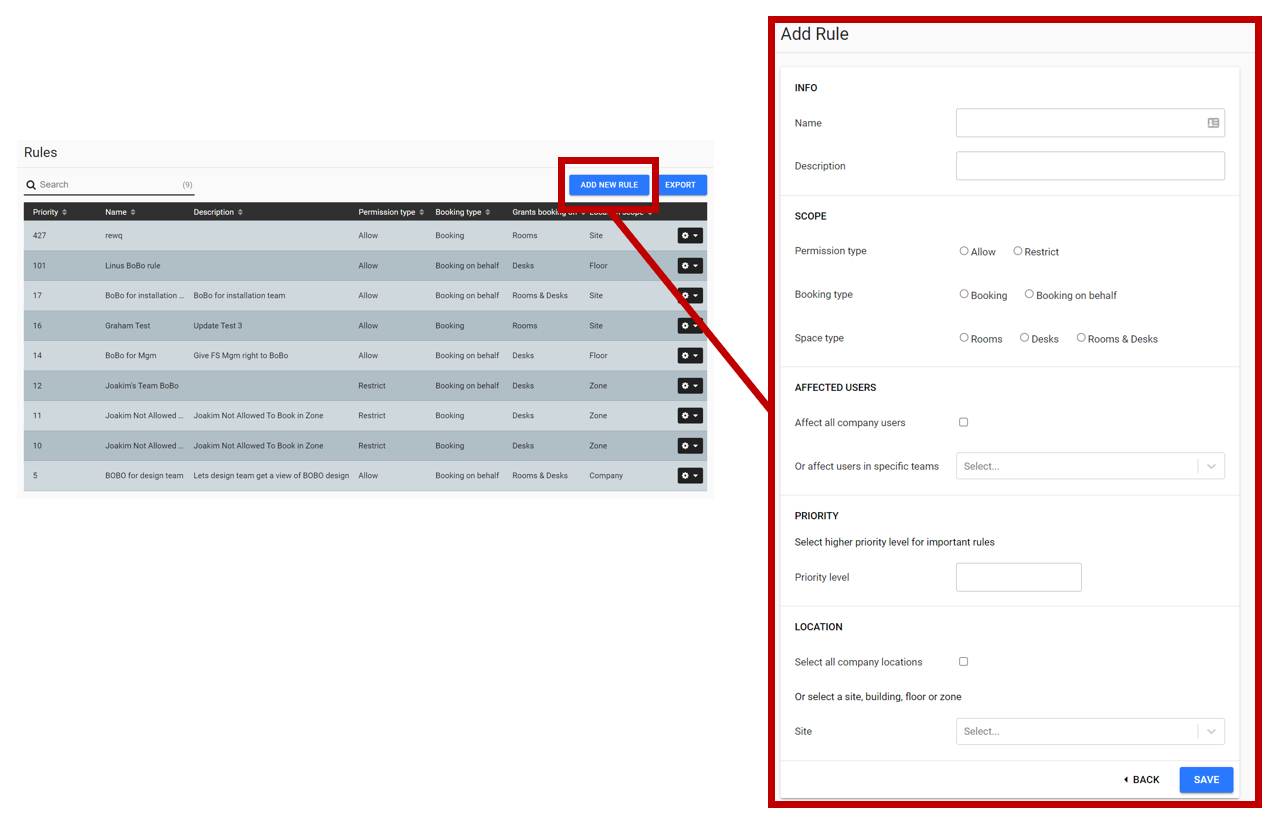 Edit or remove Rules
You can edit or remove existing rules by clicking on the gear on the right side of the rules row. No rule settings are fixed and can be edited in their entirety after a rule is created.