You can permanently assign a seat to a user from the Flowscape Webapp or assign a specific seat for a set period of time.
Begin by opening the quick view window for a space by clicking on it on the map.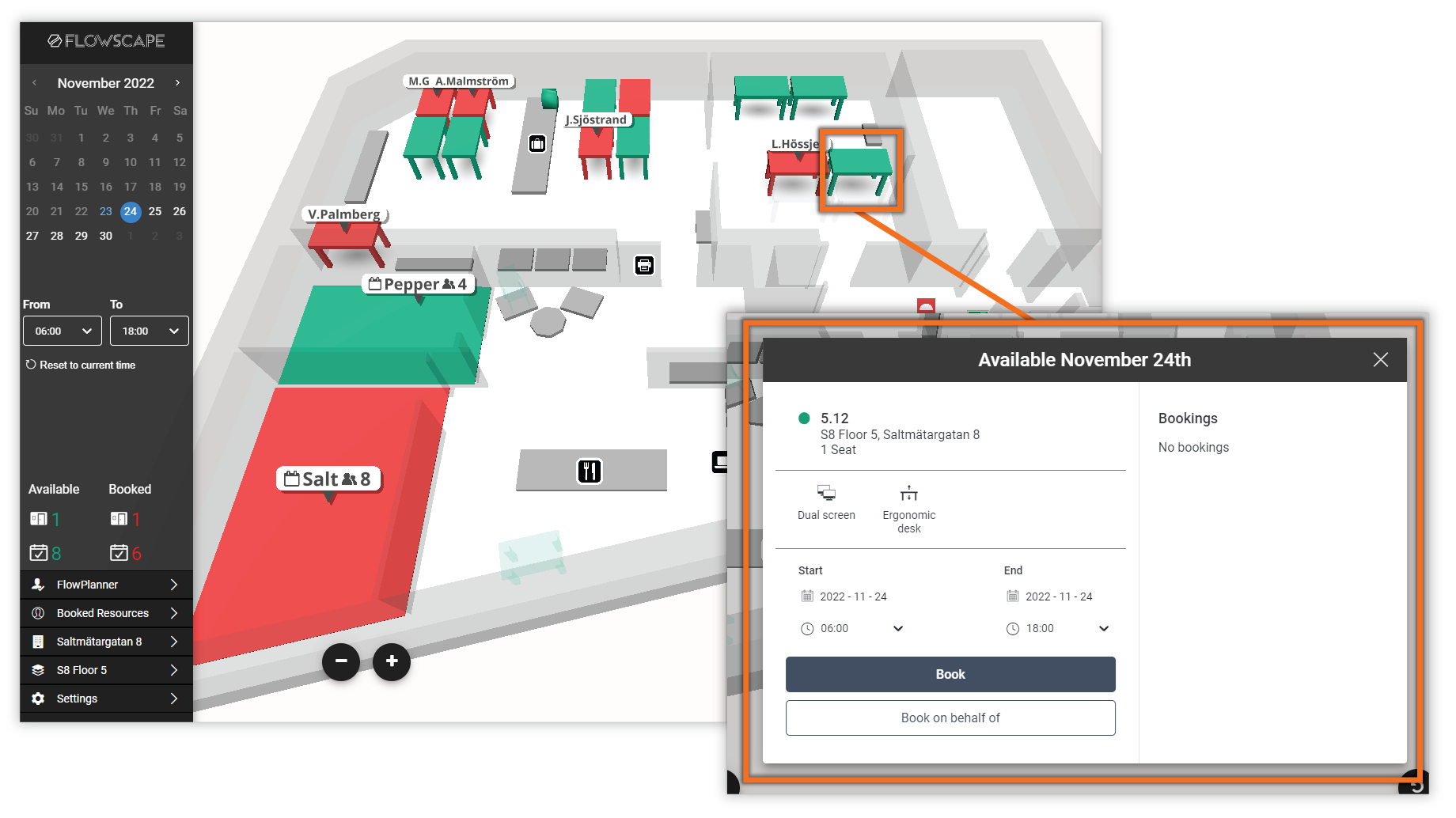 Select start and end time for your booking.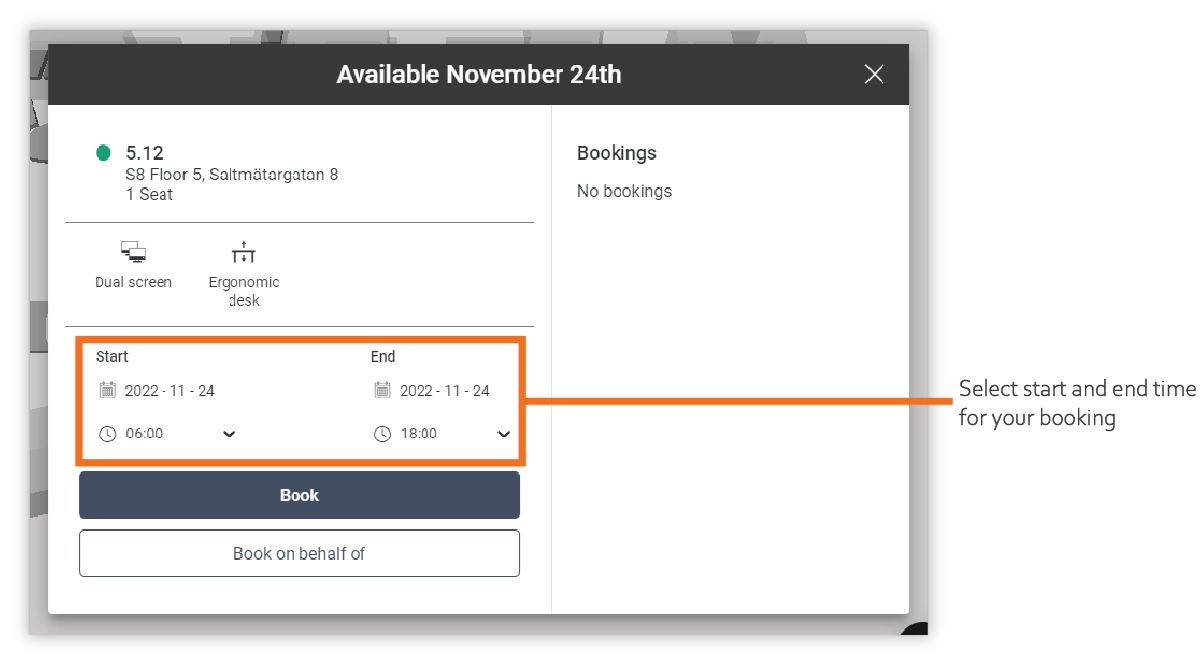 You can select start and end dates by clicking on the booking icon.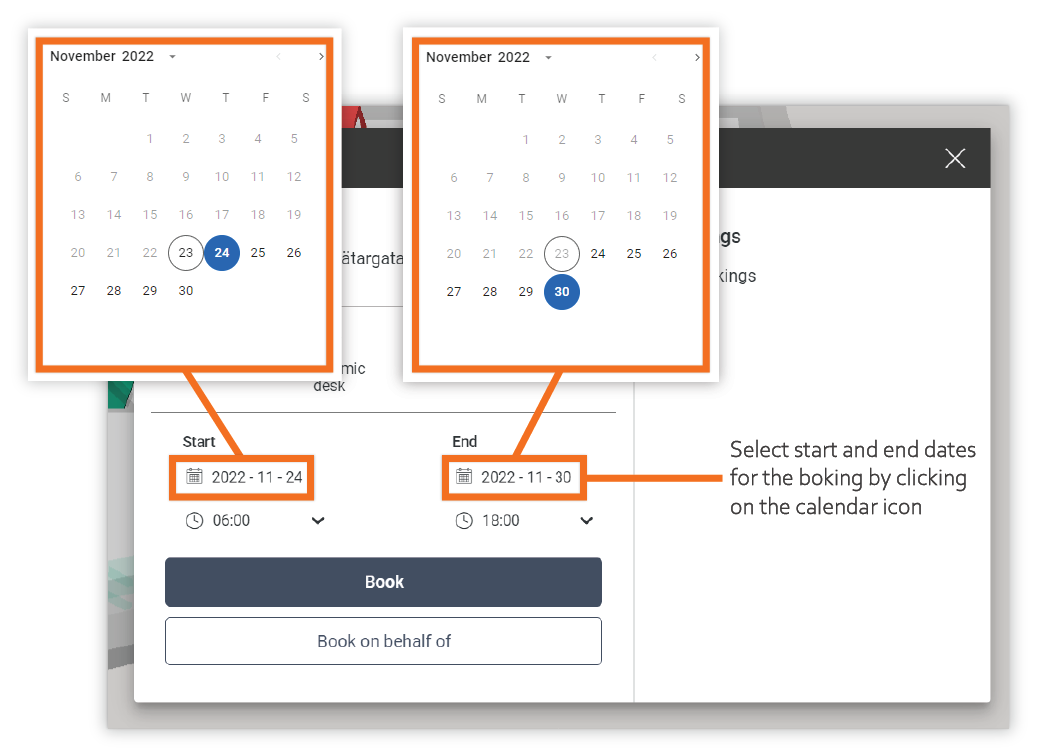 Select during which hours you want the desk to be booked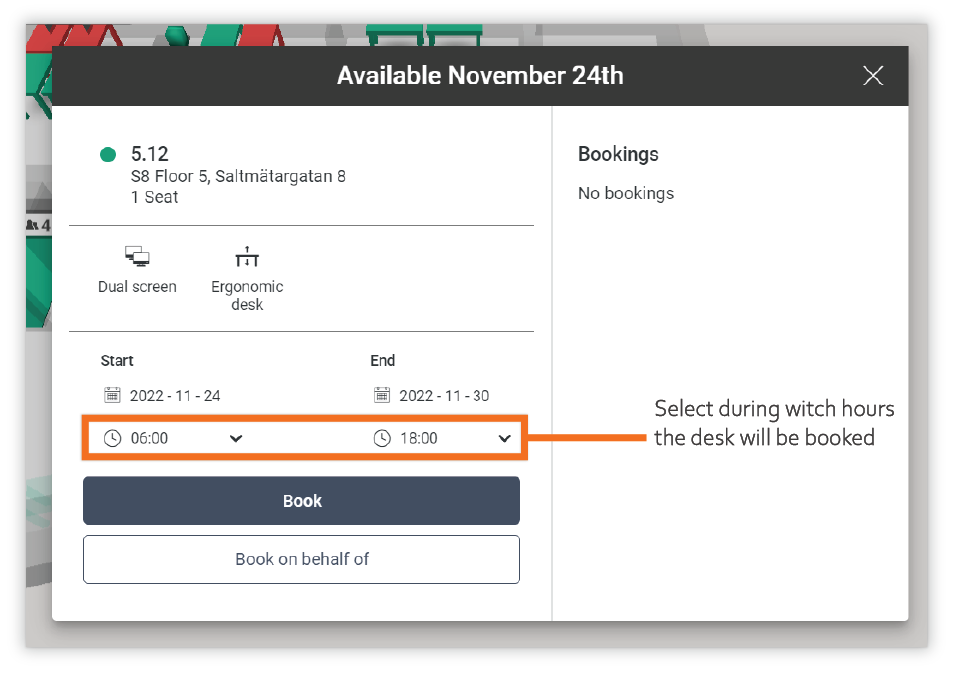 When you have set the duration time for the booking, you can choose if you want to book the desk for yourself or for someone else. Note that booking on behalf of someone else requires that you have permission to do so in your role, which is configured in the Flowscape Portal.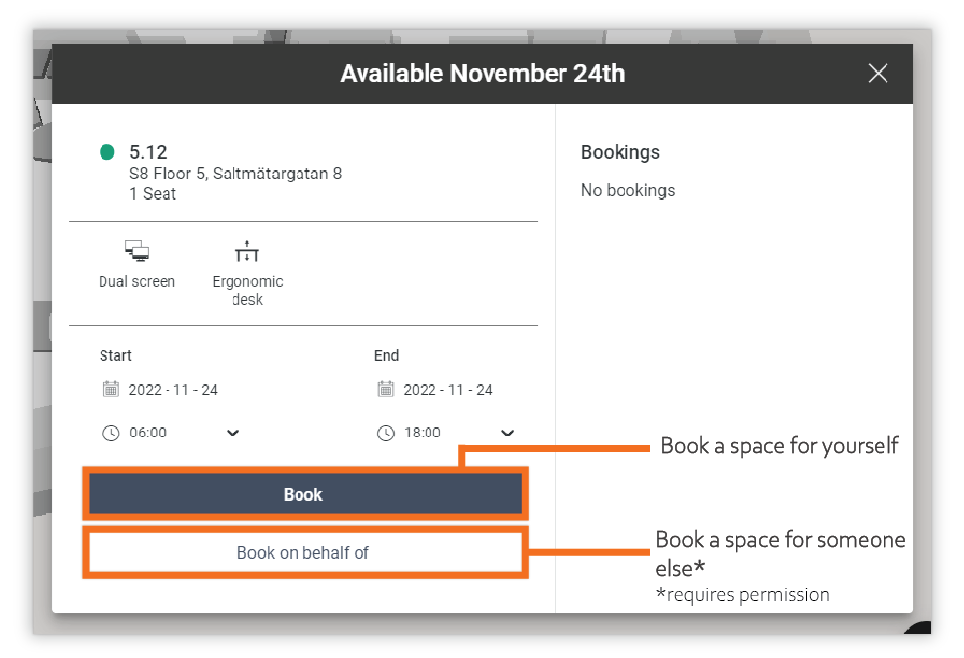 To book for someone else, click on "book on behalf of" and search for the user's name.

When you are ready to confirm the booking, click on "book"
If you have booked a seat for yourself, the days on which the booking has been made will be marked as green in the Webapp Calendar.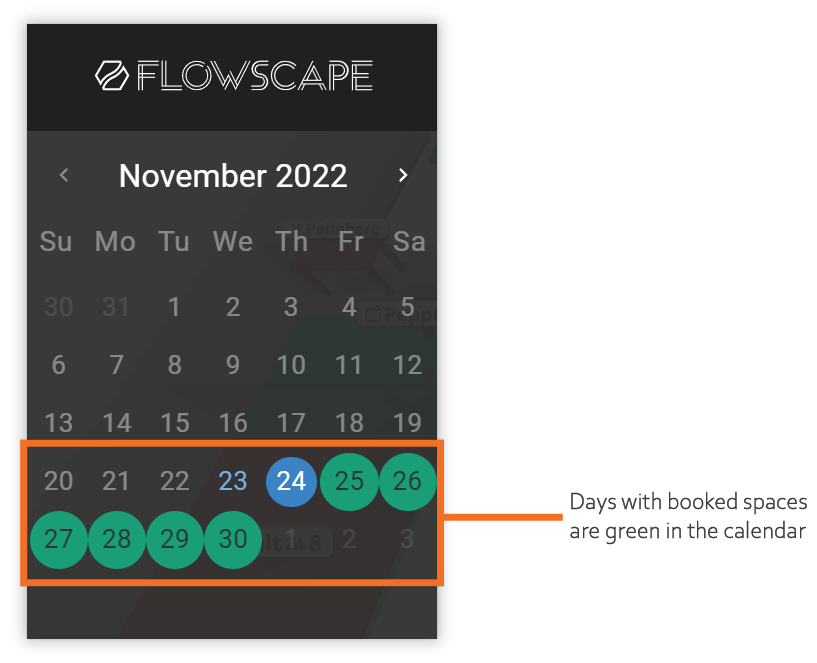 How do I cancel a permanent booking?
To cancel the permanent booking, you can click on any day that is marked green in the webapp calendar.
Click on the space that you have booked to open the quick view window
Click on the X next to your user card to cancel the permanent booking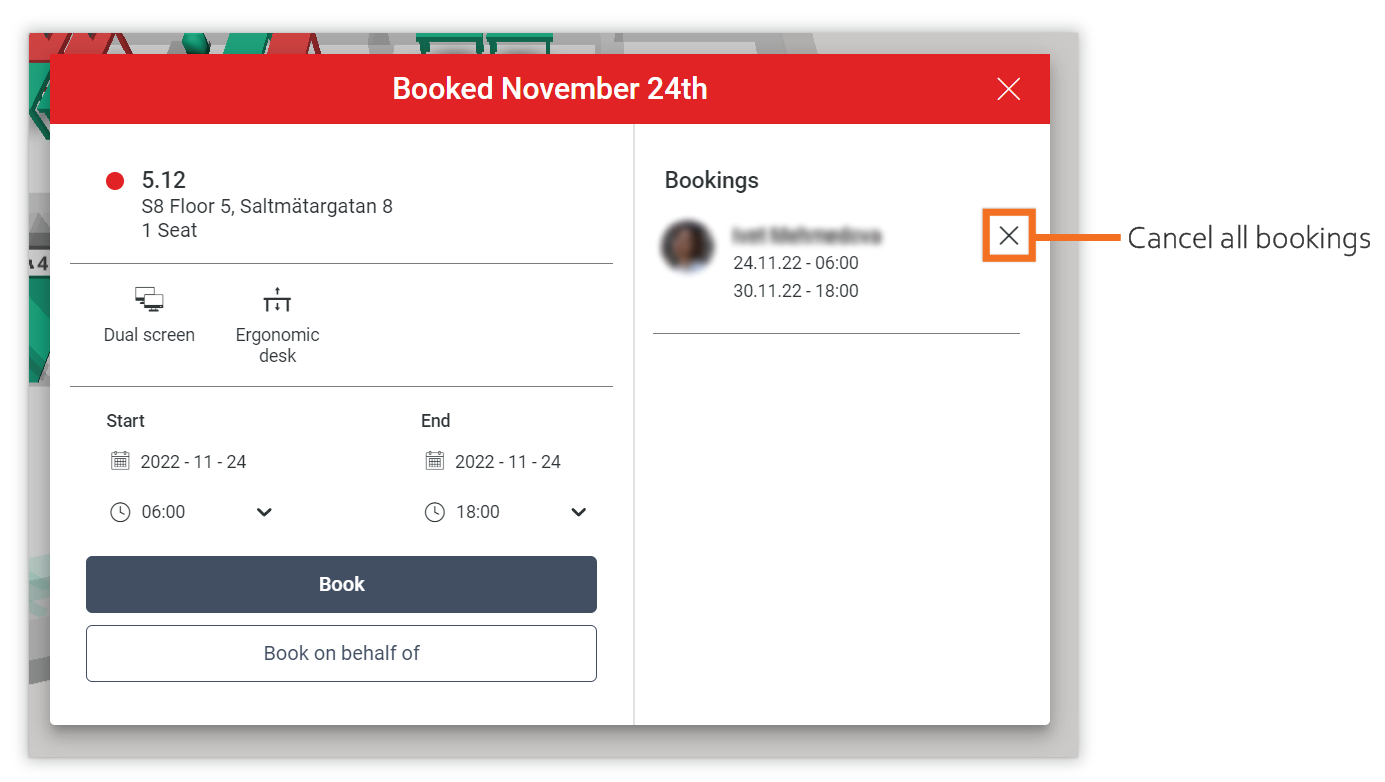 *Note that you cannot cancel a booking for a specific day, because this is a permanent booking, all bookings made for all days selected will be canceled upon this request.