This is a mobile app login guide. If you need help with the Portal or Webapp log in CLICK HERE.
If an admin manually creates a user in the portal, the user will receive an email notification regarding the registration.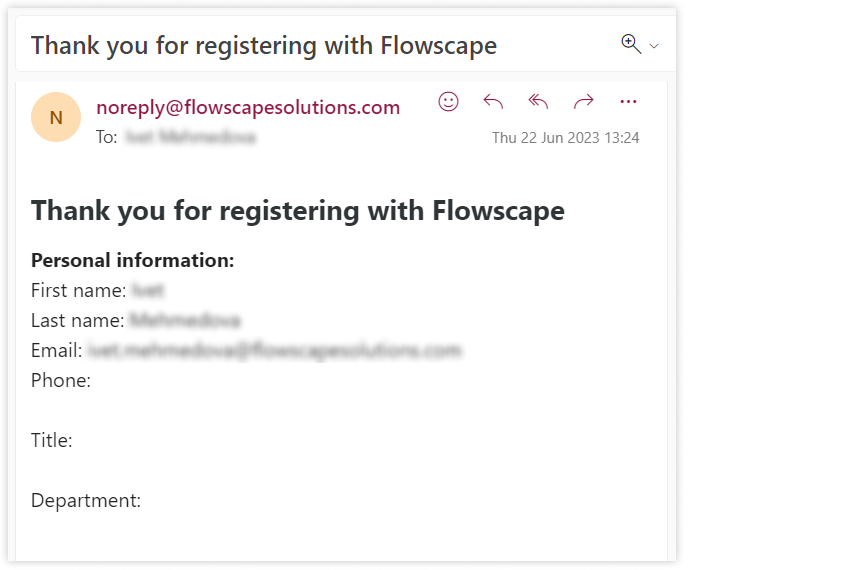 After you've received the registration email you can proceed to log in to the Flowscape system as follows:
In 'Server address' you need to write the name of your company in lower caps. In 'Port', you need to write 443.
After this, you'll be able to put in your username and password and log in.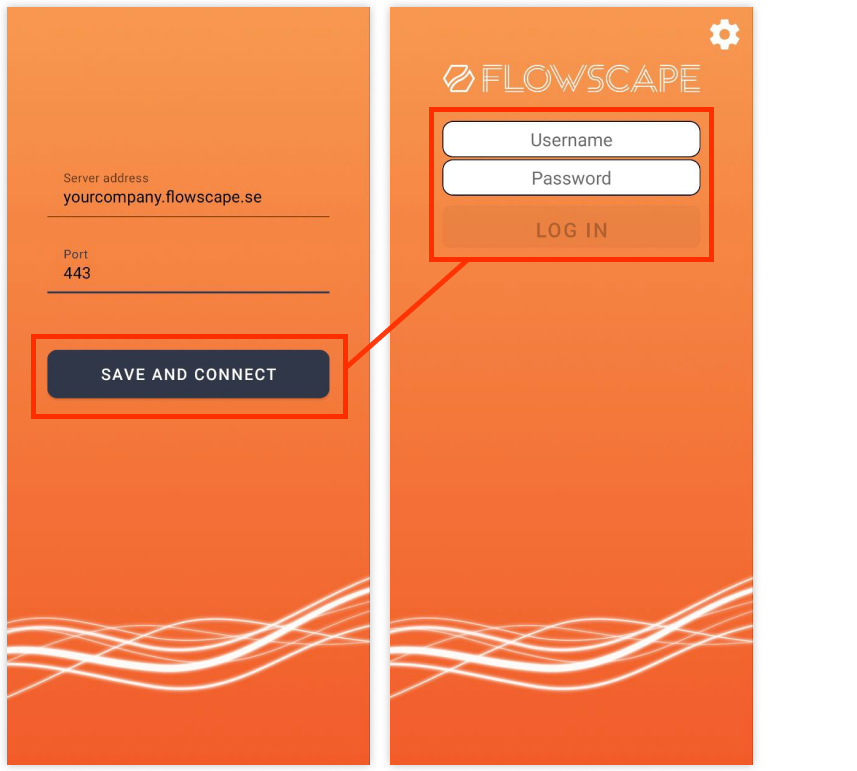 If you wish to go back to the previous page, containing the Server address and port information, you can click on the gear icon on the top left.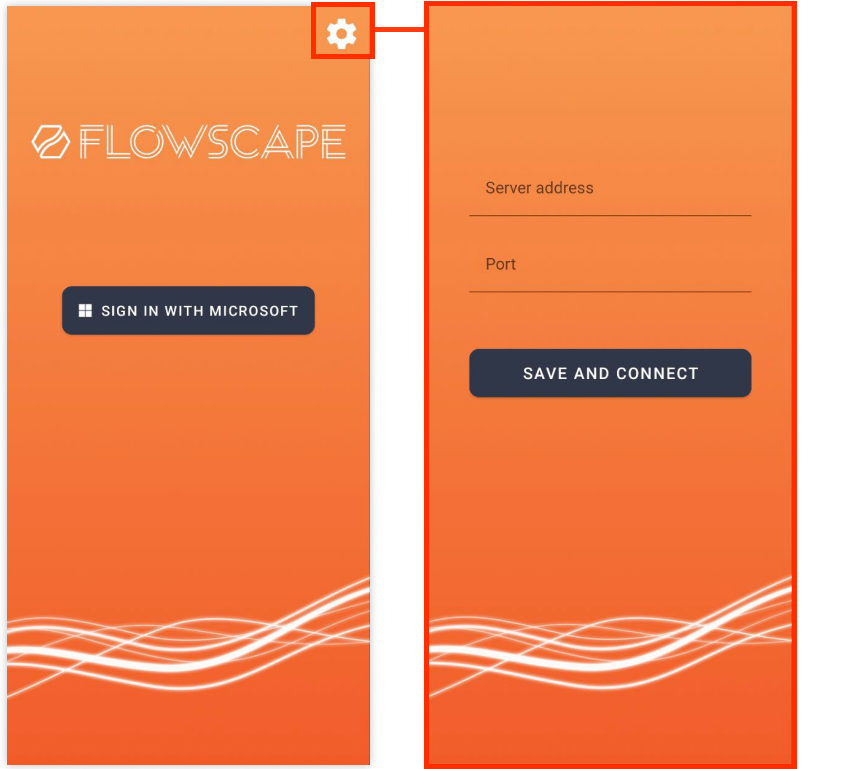 If your company is using Microsoft to log in to the mobile app, you need to log in to the Webapp first, so your user can be added to the system.
After that, you can fill in the server address and port., click on "Save and connect" and 'Sign in with Microsoft':