Installing the software on the PC Client
N.B.
You will need to deactivate the fast start function in Windows for the desk dongle to work properly when using hibernation or sleep mode.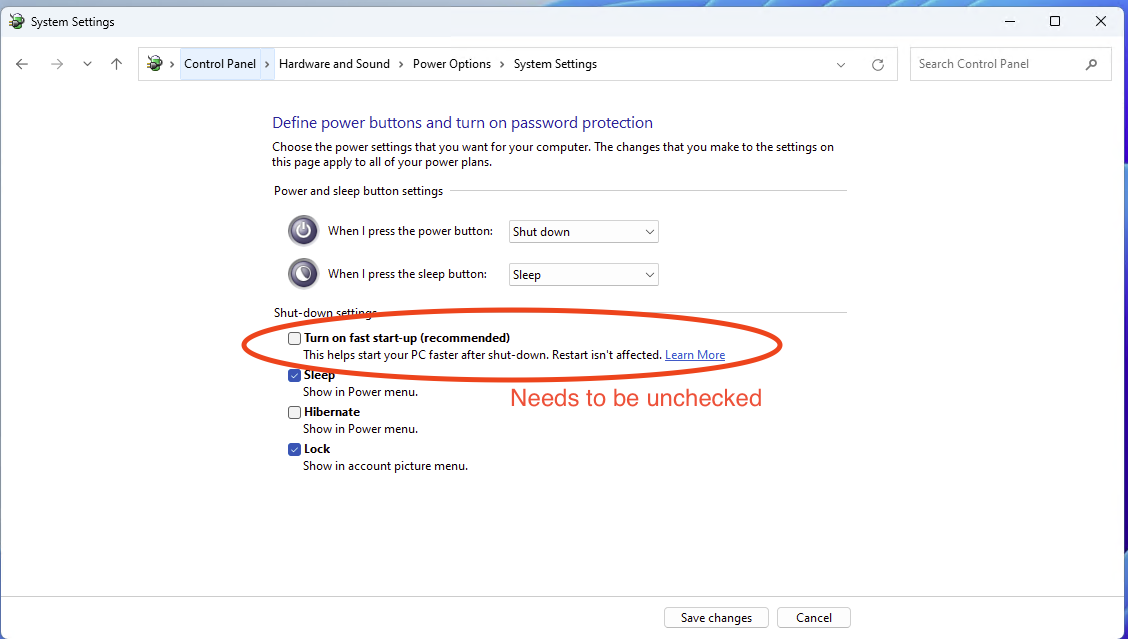 The client will be installed using a MSI package. The default install path of the client is:
C:\Program Files (x86)\Flowscape\Flowscape Desk Check In Module
When installation completes the module will start, and it will also auto start when a user logs in.
The installation can also be performed in quiet mode.
You may have to change the name of the file, in the example below the name of the file is usb-dongle-check-in-signed-1.7.0.msi
Make sure to change the key "SERVERURL" to point to the Flowscape server (Argus), ask Flowscape if you do not have this information.
The key "LINKPOPUPENABLED" will enable a pop up on the users computer if the user has not linked the account.
msiexec /i "usb-dongle-check-in-signed-1.7.0.msi" /quiet SERVERURL="https://change_me.flowscape.se:443" BASICAUTHENABLED="true" LINKPOPUPENABLED="true" VID="0781,090C,8644,064F" PID="556B,1000,8005,2AF9"
Client installation screenshots
If this screen appears, click on "More Info" and then "Run Anyway".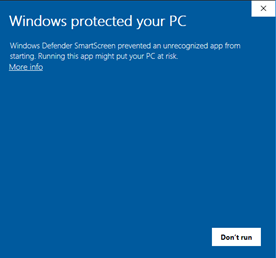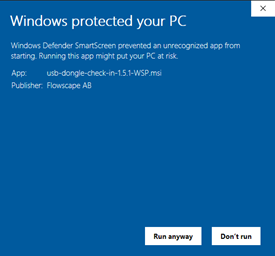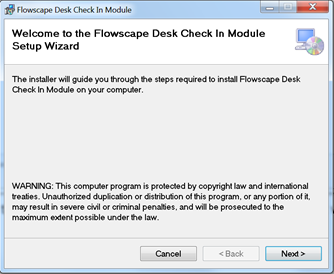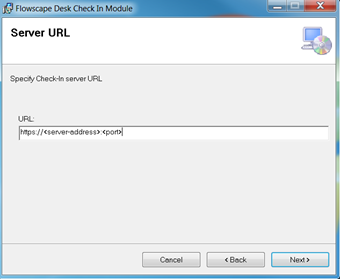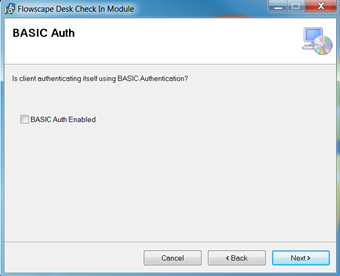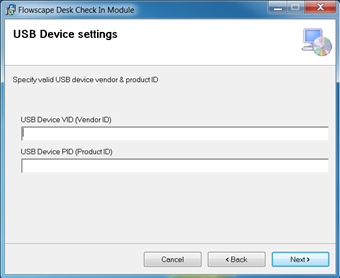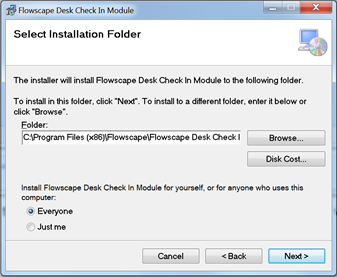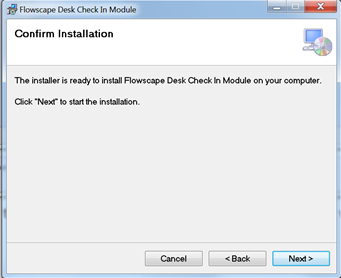 Linking the account with O365
Introduction
For the USB Desk Check-in to be able to display the username on the map desk, the user is required to enter the O365 username and password. If this is not done, the desk will still switch to red (used), but it cannot display the username.
Automatic Popup:
The system may detect if the user is not logged in to the USB Desk Check-in software, in which case an automatic popup will tell the user to click on "Link account".
When done, proceed from Step 4 below.
The instructions below explain what the user needs to do in order to link the account to O365.
Note: Always use the O365 logon credentials for all functionality in the Flowscape system: Web, smartphone app or USB desk check-in.
Please follow the step by step guide below to get started:
Step 1

At the bottom left of your screen, the Flowscape icon is located.

Right click it.


Step 2

Select "User account", from the pop-up menu.

Step 3

Click "Link account"


Step 4

Press "Allow access" if the firewall window opens.

Step 5

The browser opens and the user's login credentials must be entered. Note, if this page does not appear and you move directly to step 6 It means that you have been logged in automatically.

Step 6

On successful logon, the user is prompted to close the browser.

Finish

The linked account is shown in the Desk Check-in software. Setup complete!

Click OK to finish.