To book a meeting in the future you can use the outlook function. This manual describes how to use office outlook version 1812. To be able to book a meeting room in your office you have to be connected to the office email.

Click on "New objects" in the Outlook menu tab to start the booking.
Click on "meeting"
A new window will open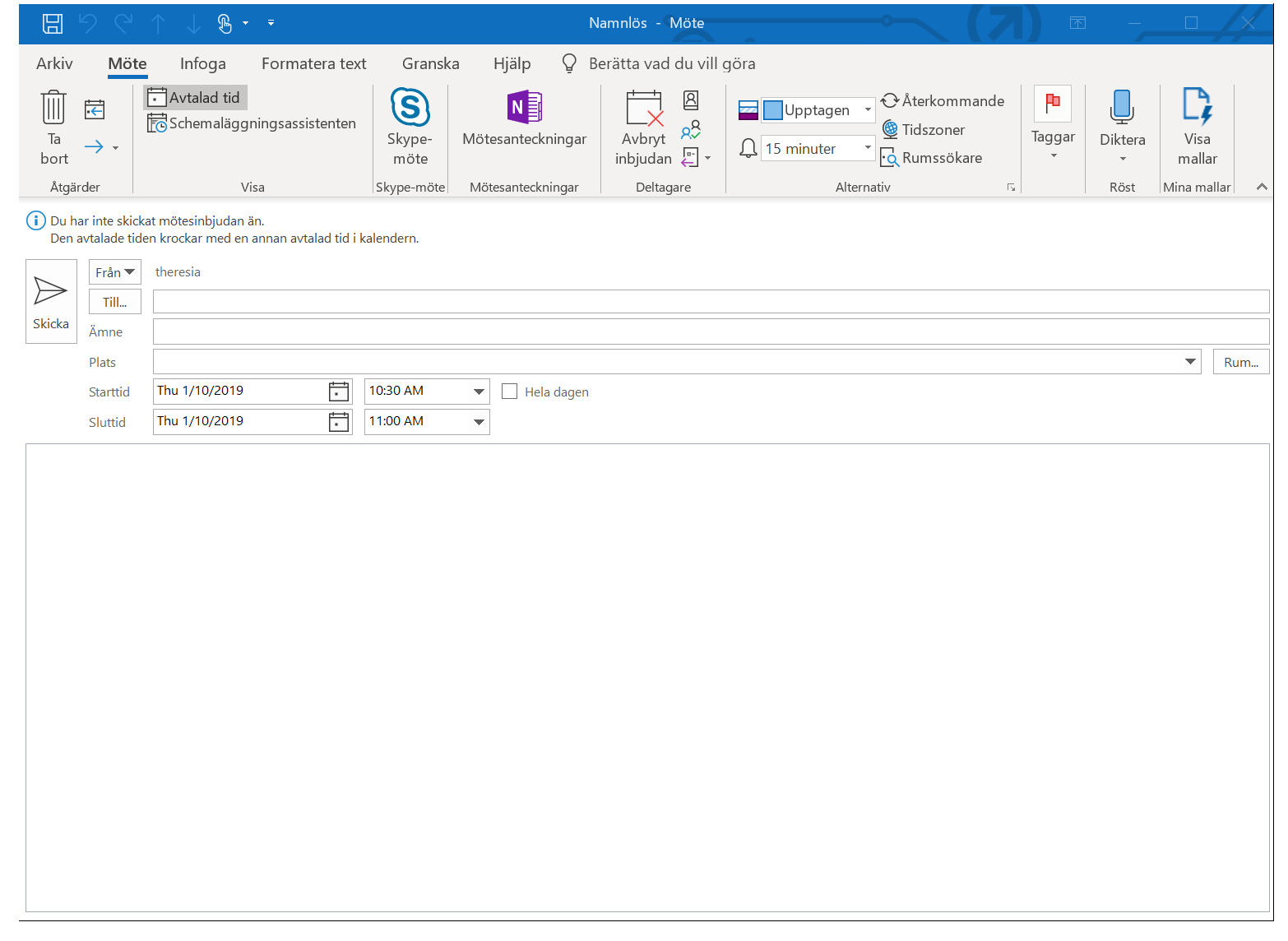 Click on "schedule assistance"
A new window will appear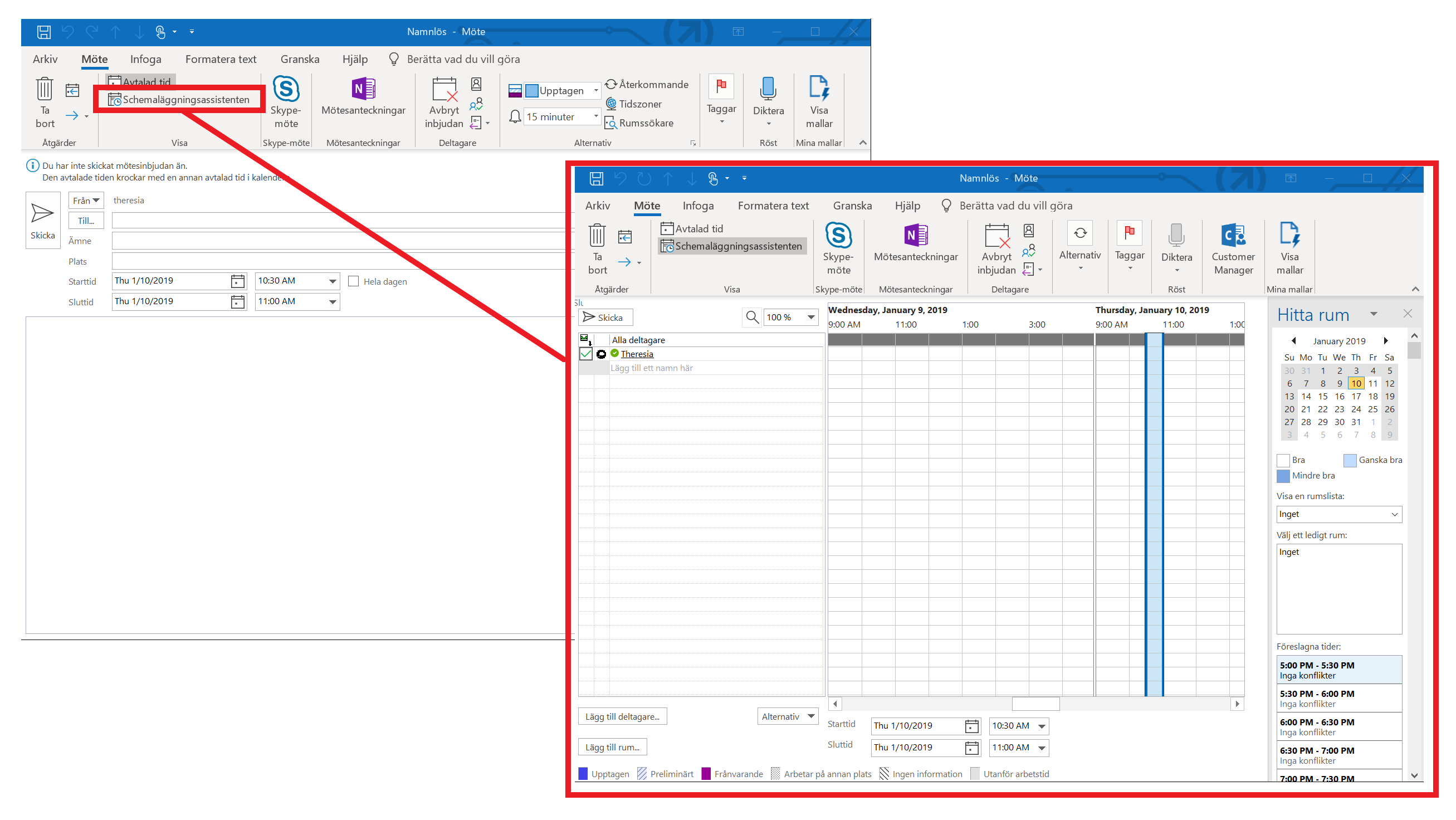 Select office to choose between rooms
When you have selected your office, choose a room from the list in the right column
Select date and time for meeting in the bottom column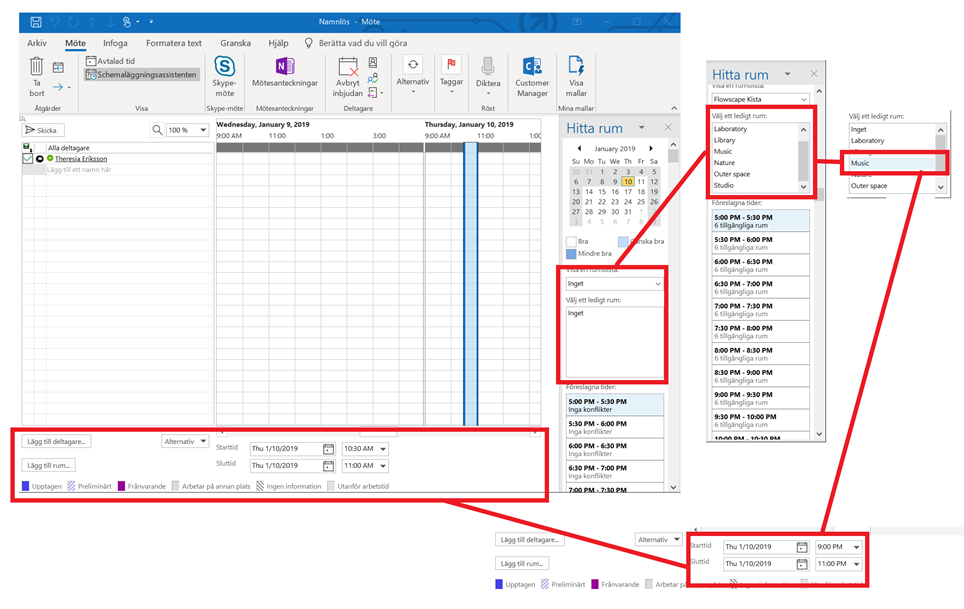 You can also invite colleagues to the meeting through the outlook plug-in, read manual HERE.
Click "send" to confirm booking.