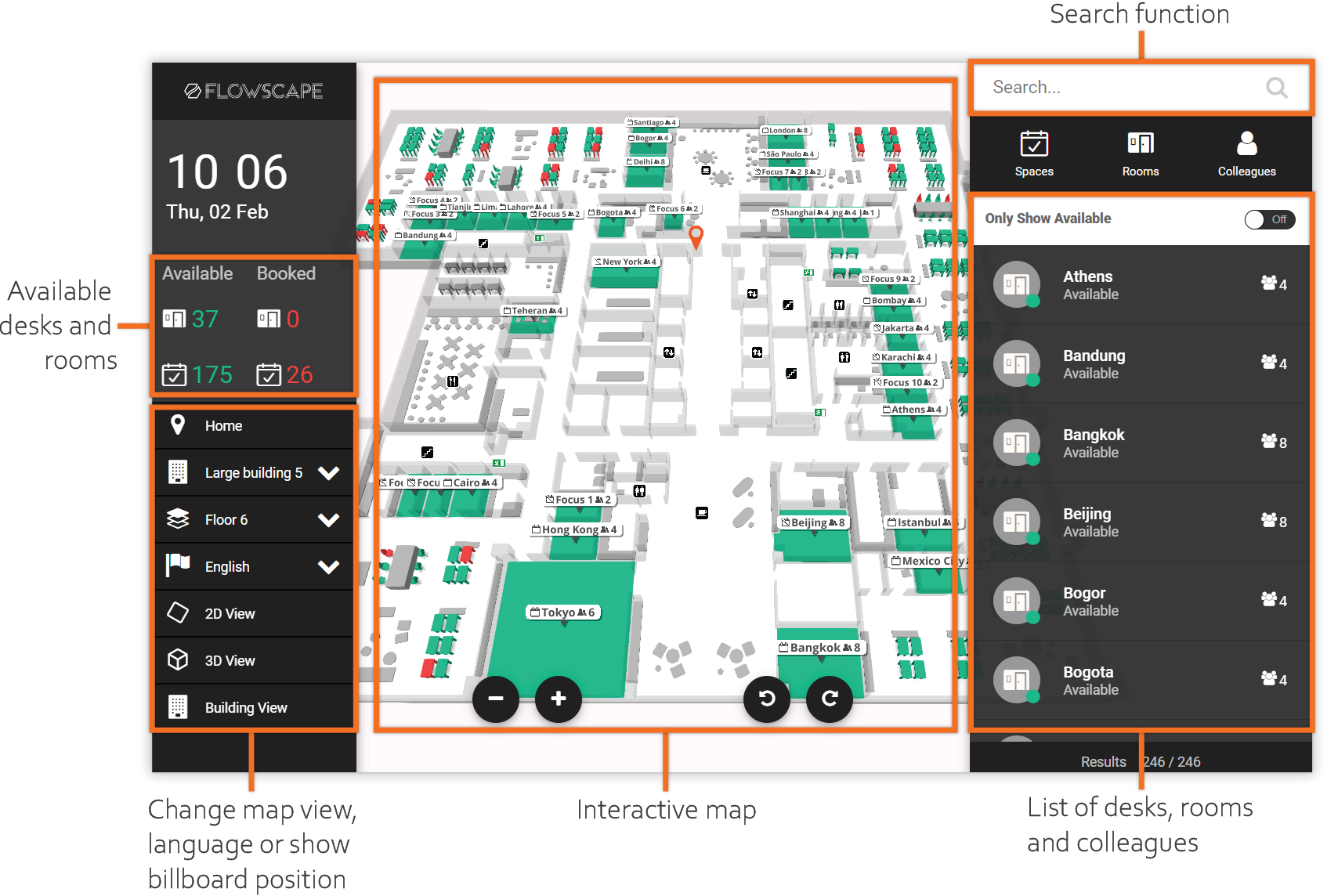 Navigate billboard
The map is navigated as a large touch device. To move the map around, use one finger to drag in the direction you want to move
To rotate the map, use two fingers and make a circular motion
To zoom in or out, use two fingers and pinch on the screen
Clicking on the "Home" button takes you to the billboard´s location on the map
View the map in a 3D view or 2D view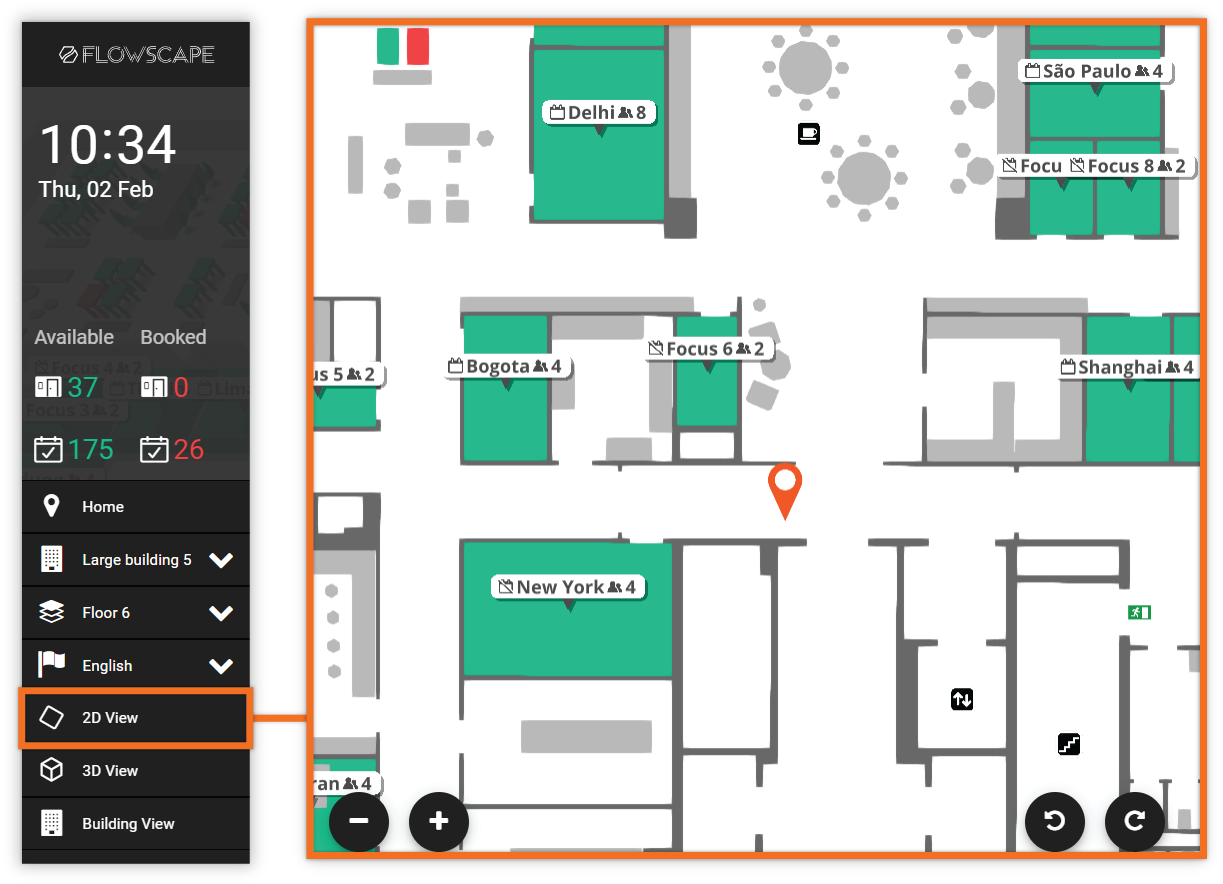 Floor selection
The floor selection icon is on the top center of the screen. Click on the icon to open the floor level menu. Tap or click on a floor to select it on the map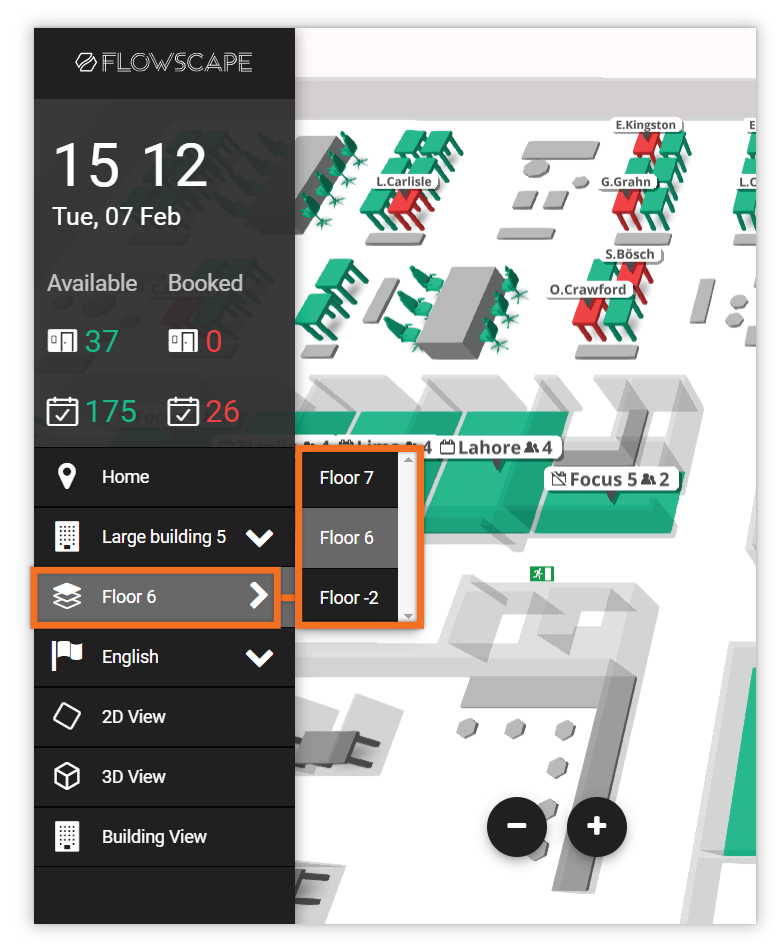 Building view
If your office has several floors, you can switch between them in Building view. Enter Building view by clicking on the icon. Here, you can switch floors with a top-to-bottom or reversed drag with one finger. Only one floor at a time will be visible.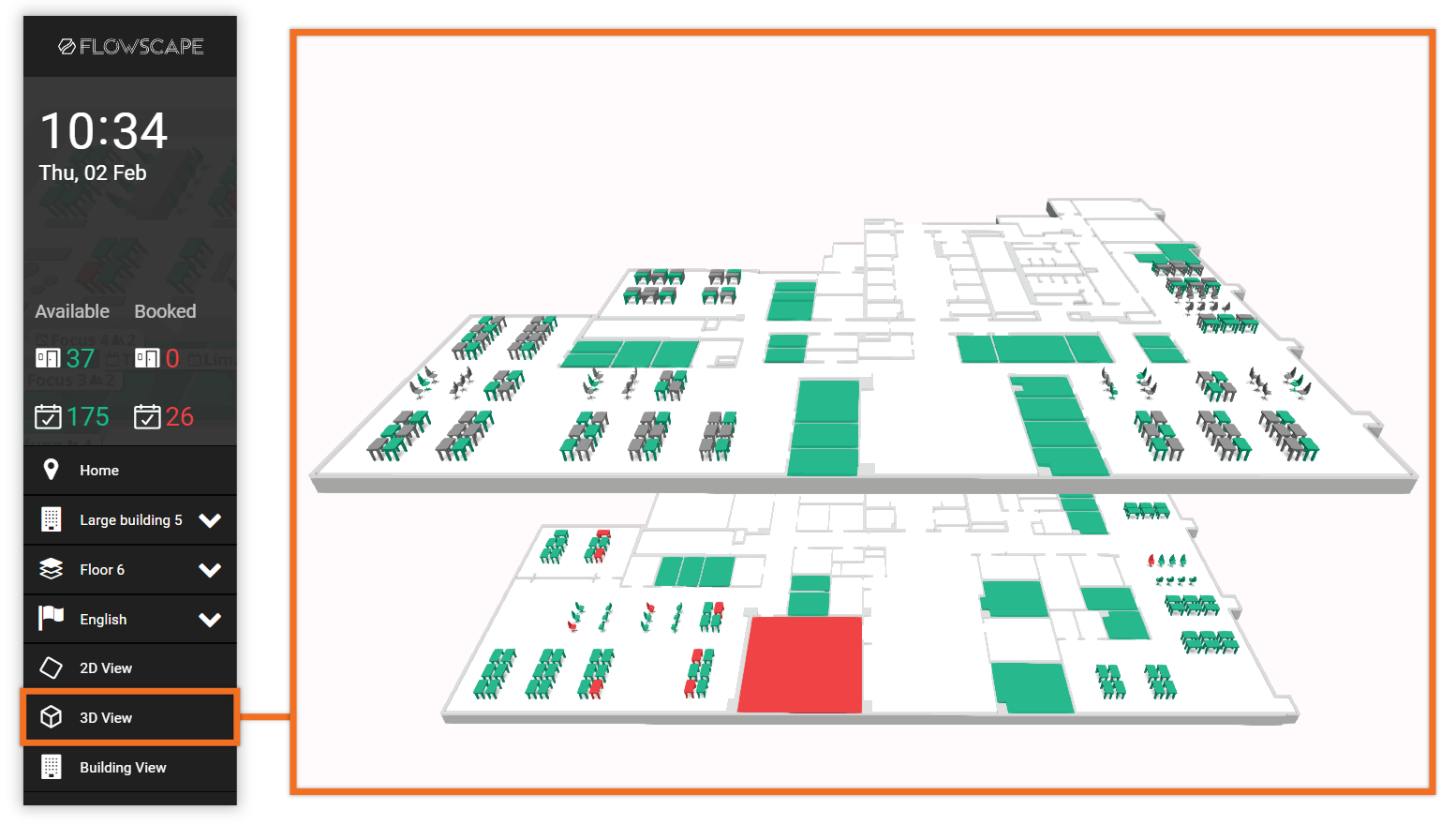 Change Building
If your company has more than one building you can view room/desk availability and book meeting rooms or desks in other buildings on the billboard. To change buildings, click on the "Building name" in the top left corner.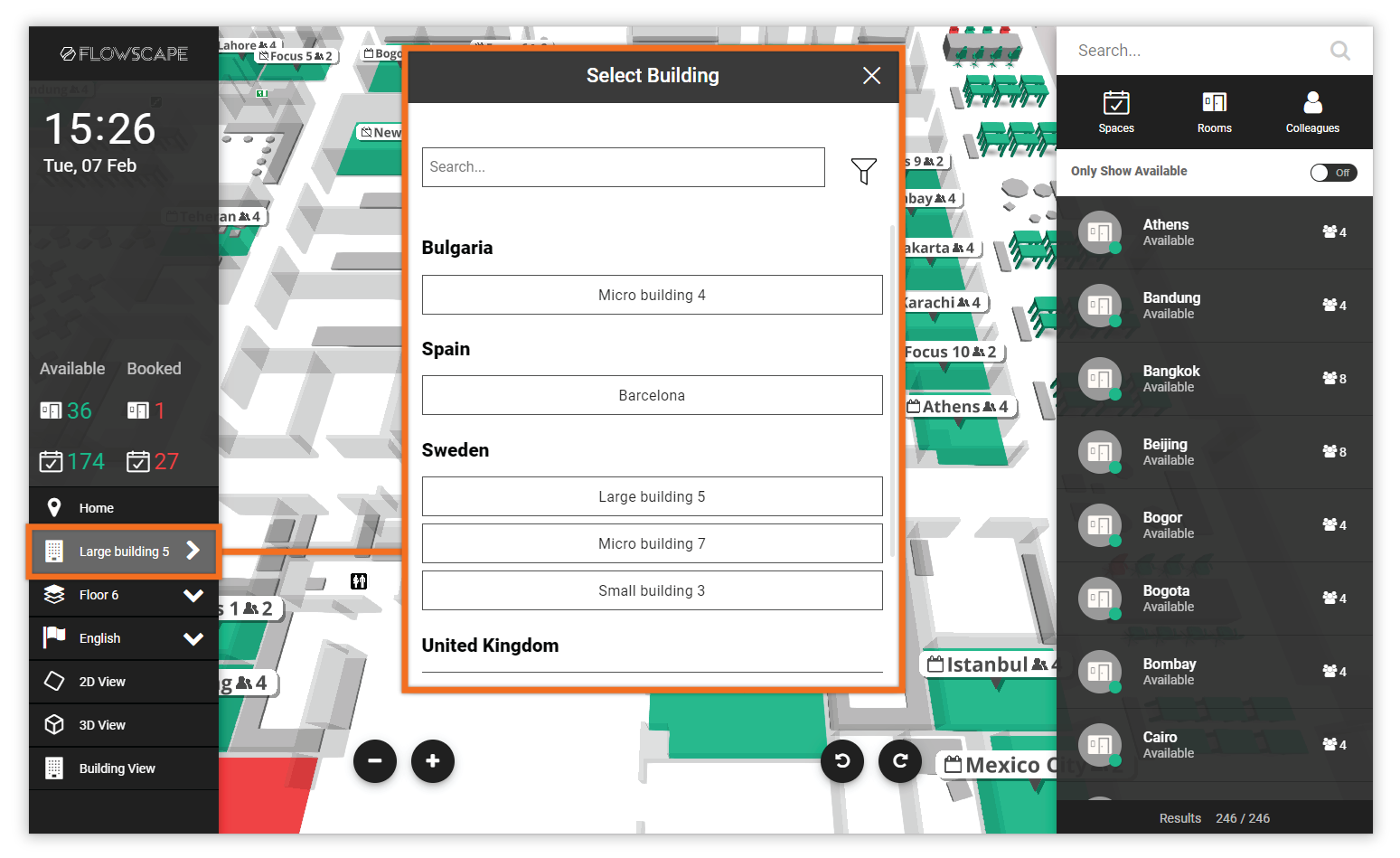 Note: When looking at another building than the one you find yourself in, wayfinding will not be available.
Click on an item to open its Quick view window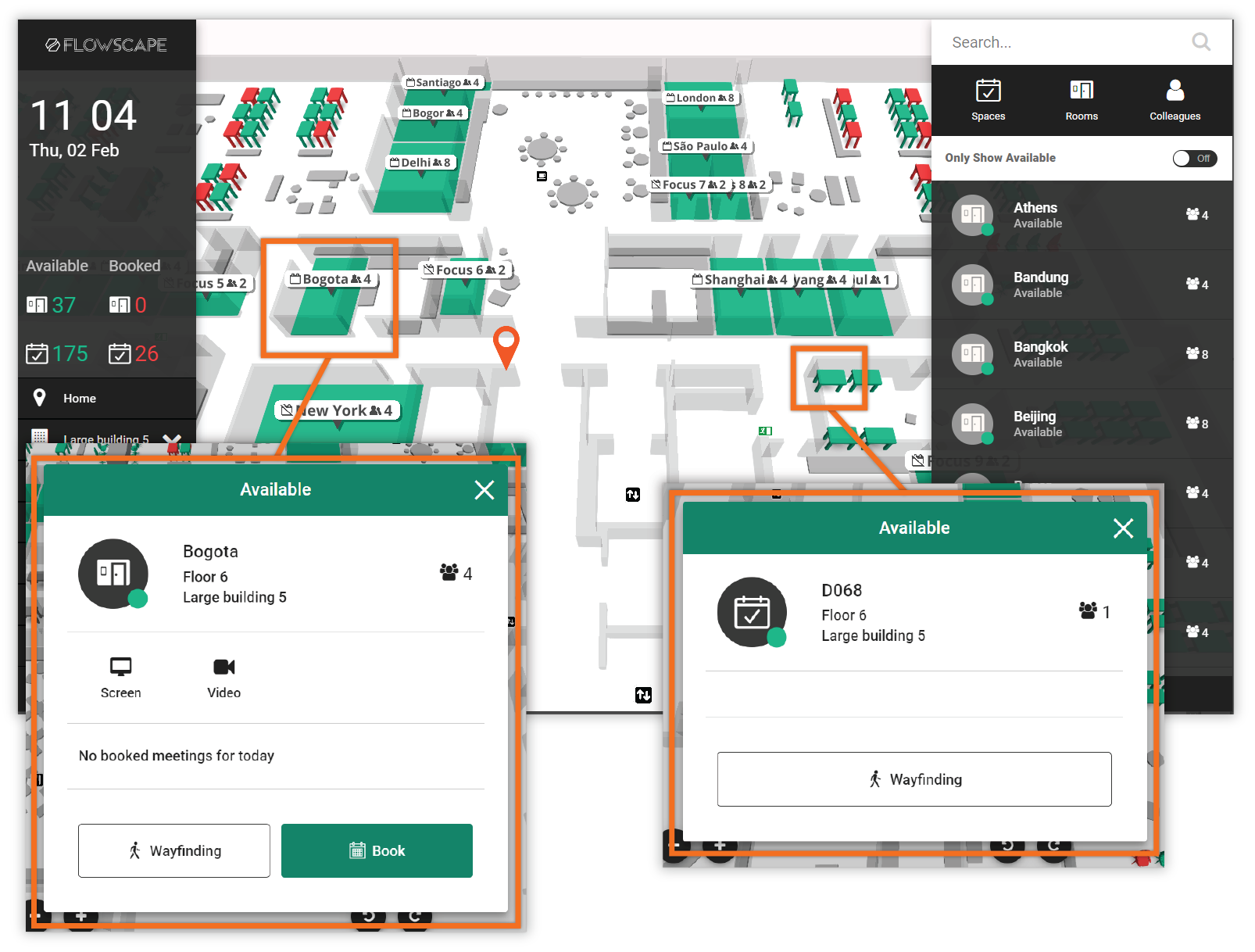 Sidepanels
Left panel: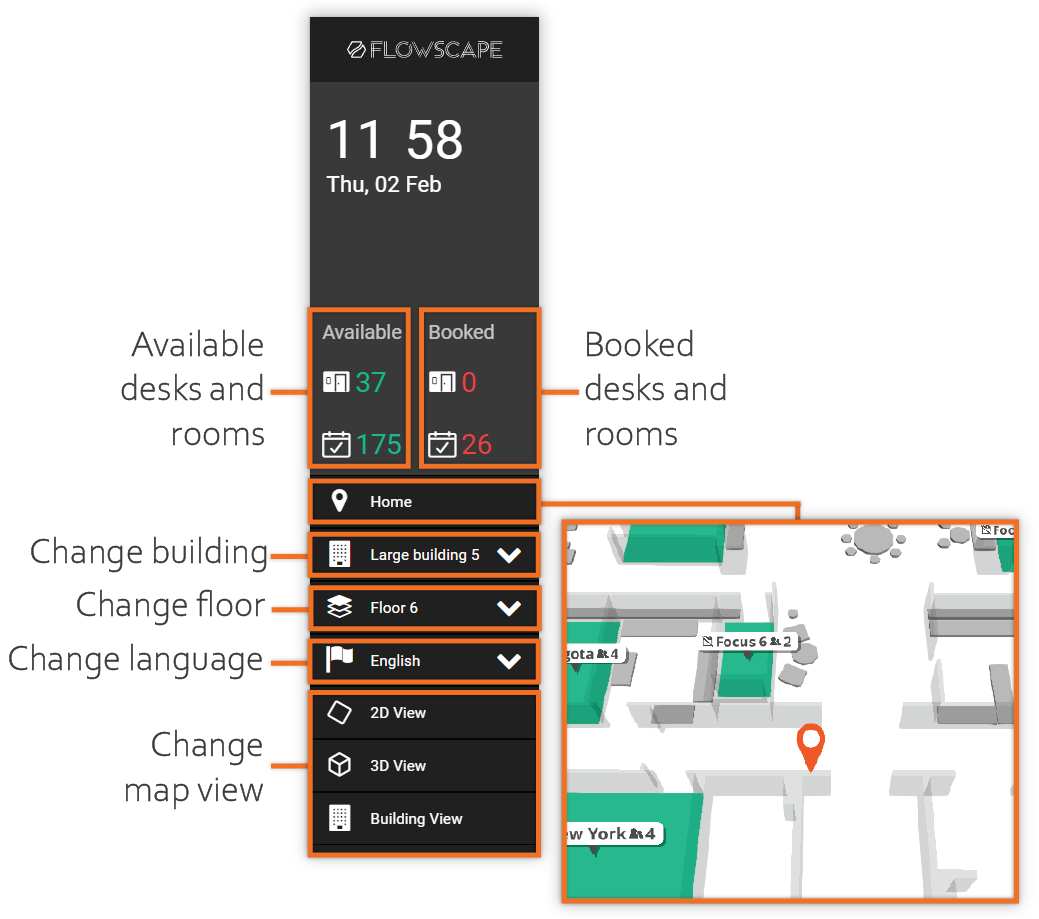 Change map view
Change language (if more than one language is available)

See the total number of rooms and desks on the floor

See current time and date.

Note: information may vary depending on the application configuration


Right panel: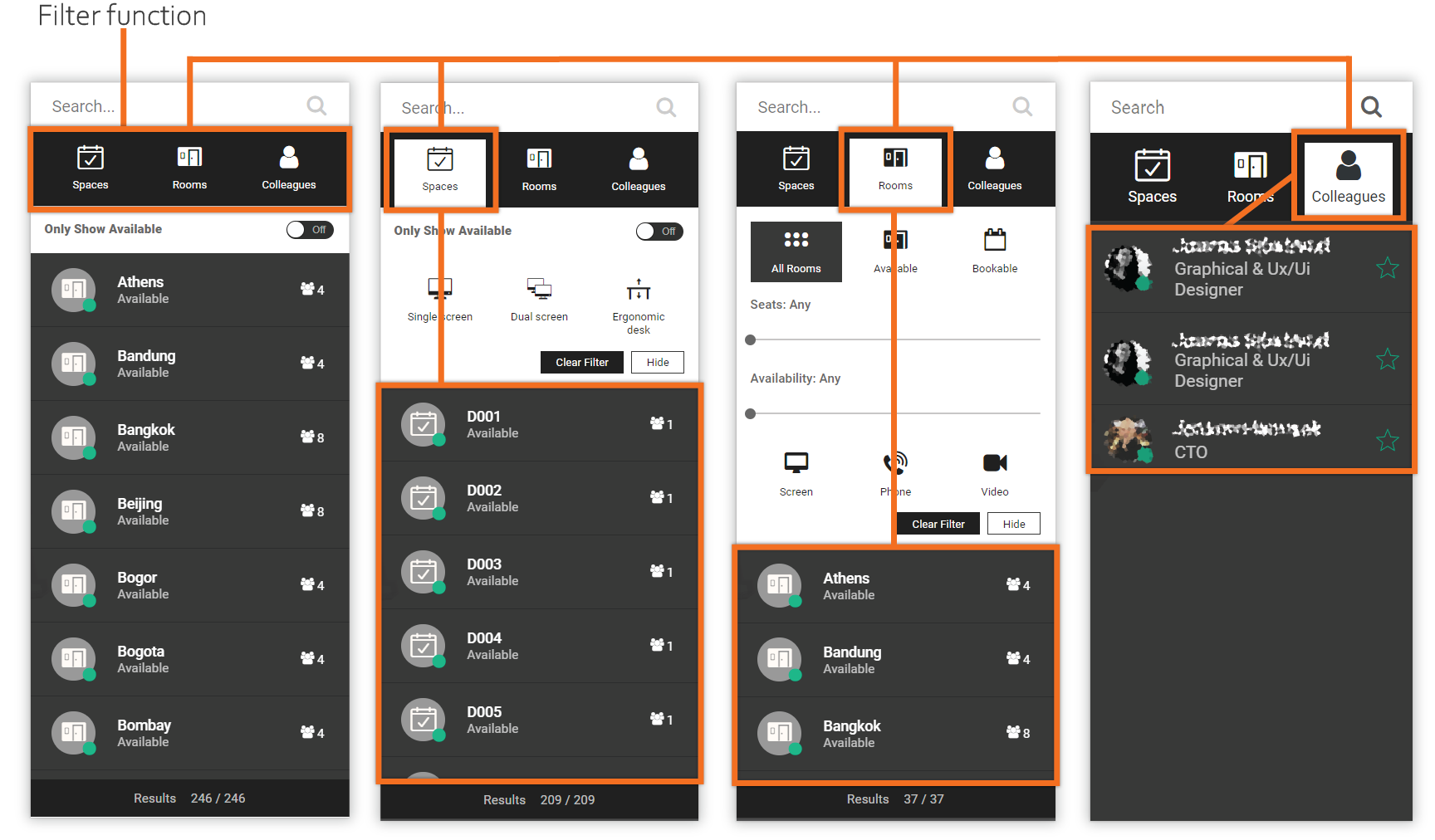 Get an overview of all rooms, desks or colleagues at the office
Filter or search for any item at the office
The default panel view depends on the configuration and will usually list available rooms at the office