Find your colleagues in a smart, easy and practical way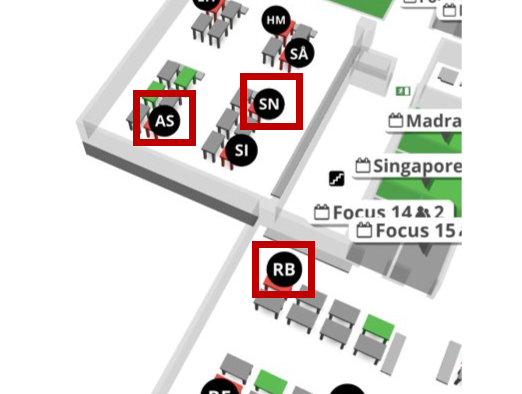 Colleagues with visible mode switched on are visible as black dots with their initials on the map. With Colleague Finder you can:
Find your colleagues
View a colleague's contact information
Click on a colleague and use Wayfinding to guide you to their location
Find a colleague

Click on the magnifying glass icon to search
Type colleague's name
The colleague's Quick View window opens


You can also click on the colleagues dot on the map and the quick window will open.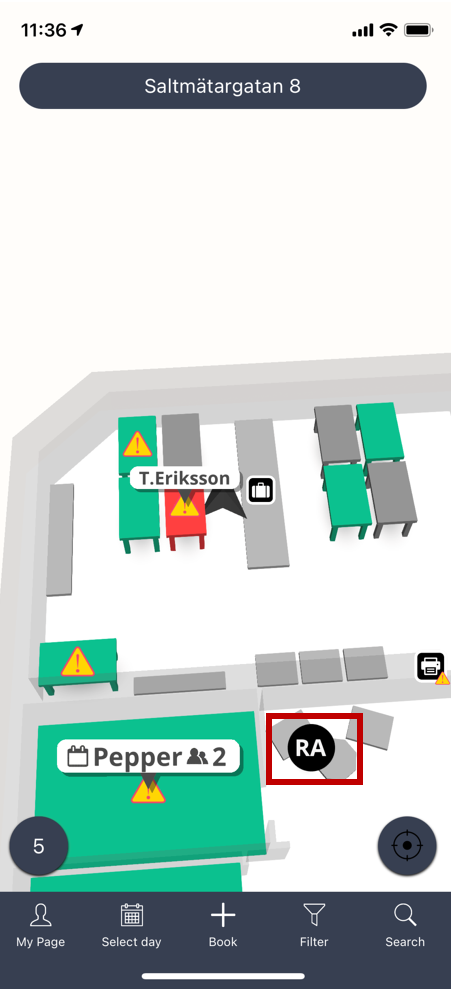 Color Indication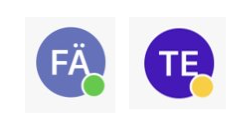 Green indicates that the colleague is in the office with visible mode on
Yellow indicates that the colleague is away or has visible mode turned off
View contact information
Click on a colleague's black dot on the map, or search for them in the search bar to open their Quick View window.
Quick View displays: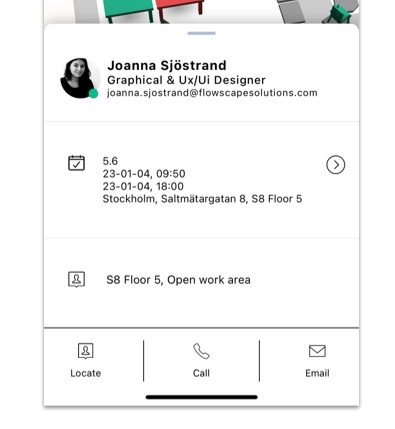 The colleague's contact information
If the colleague is at the office or not
Where the colleague is located in relation to your position.


You can also:
Show the colleague's location on the map
Use Wayfinding to find your colleague
Call or text your colleague directly in the app


Find a colleague with Wayfinding
Click on "Wayfinding" in the colleague Quick View window to see the most optimal route to your colleague
Read about how to use Wayfinding here
Colleague Finder visibility
Colleague Finder is in "visibility Mode" by default. If you want to switch on this function, go to "Settings" and turn off "Invisible mode"