Finding a room with the Flowscape app is easy and can be done in multiple ways. The App enables you to book quick meetings in advance or directly.
Find a room on map
Use the Search function (magnifying glass icon) to search for a specific room

Click on a green room on the map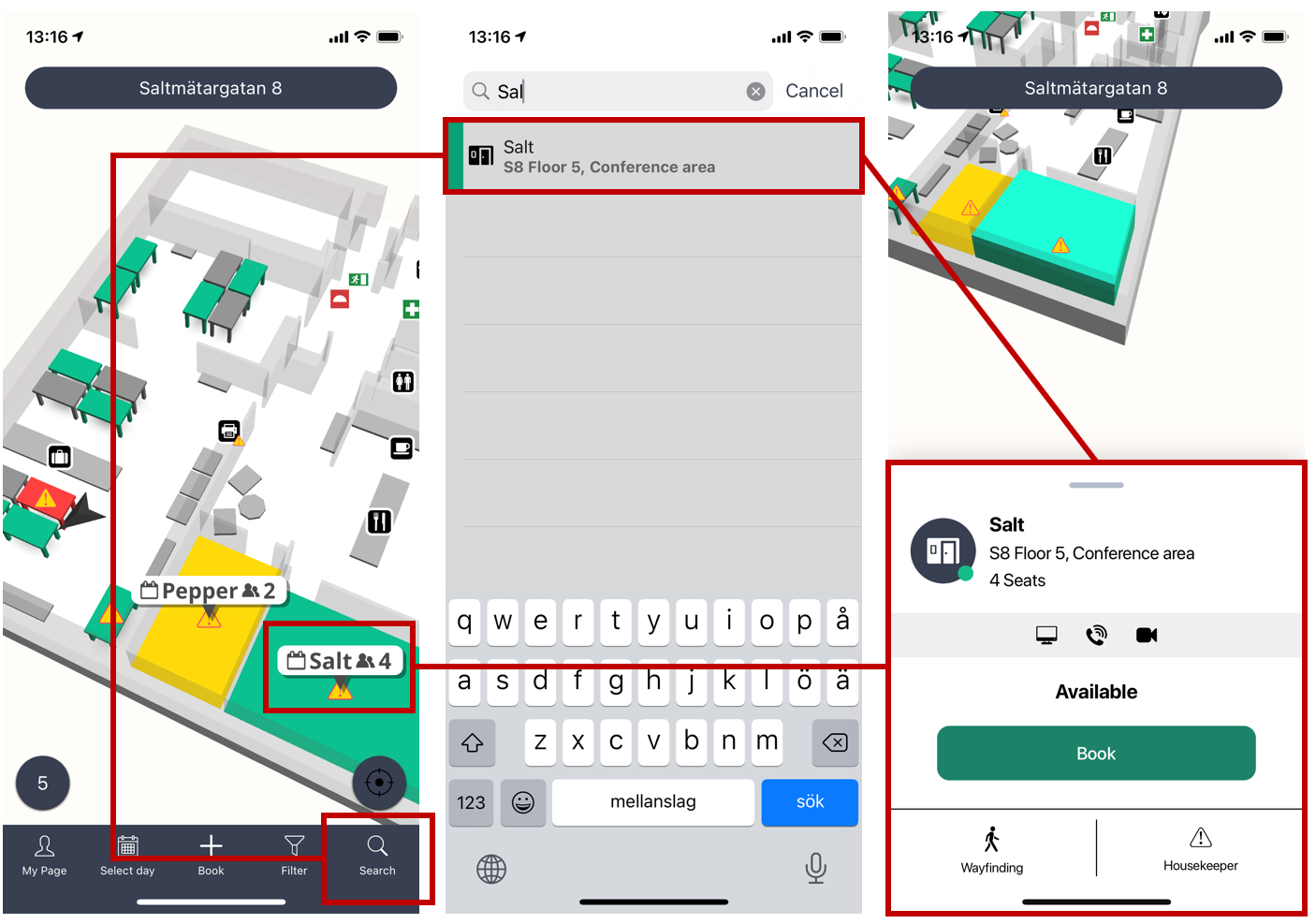 Using filters
Use the filters to find a room that suits your needs best, equipped with the right equipment, and with enough seats.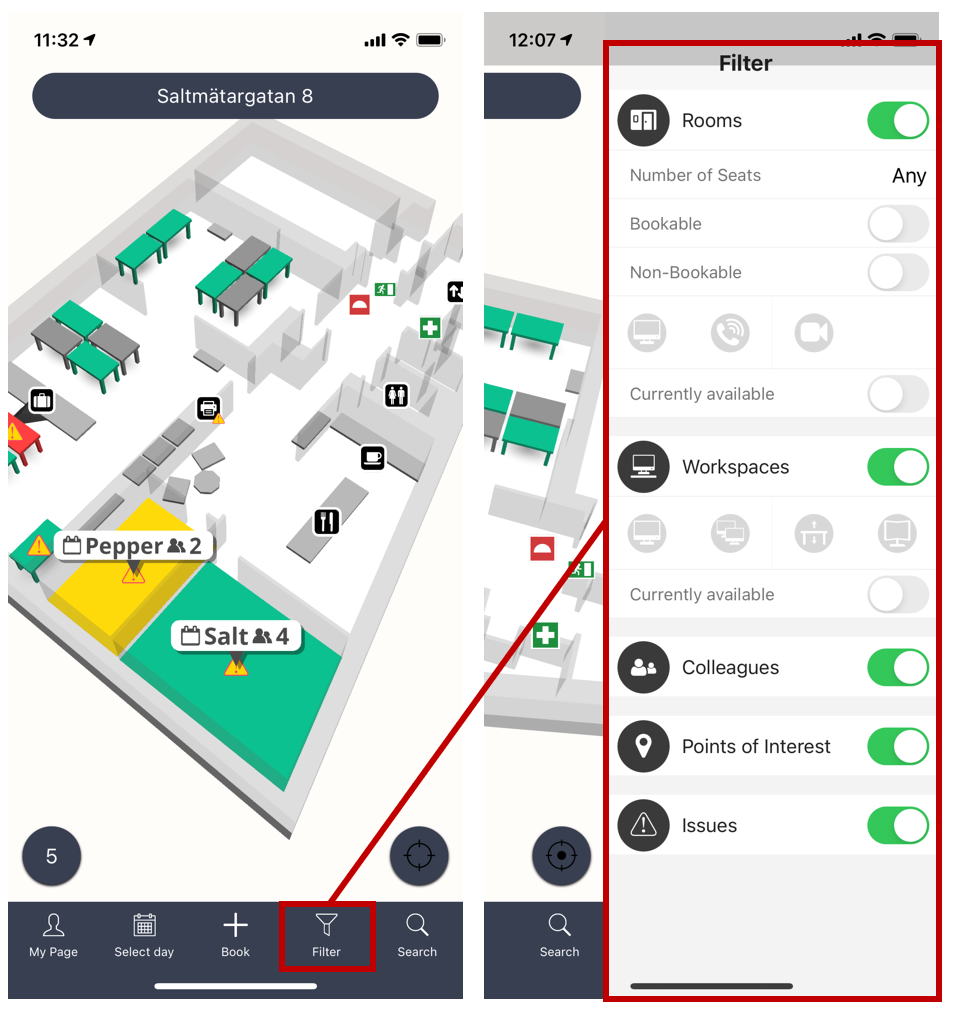 Use the Filter function to find a room that suits your needs 
You can filter:
Number of seats

Bookable rooms or non-bookable rooms  

Room equipment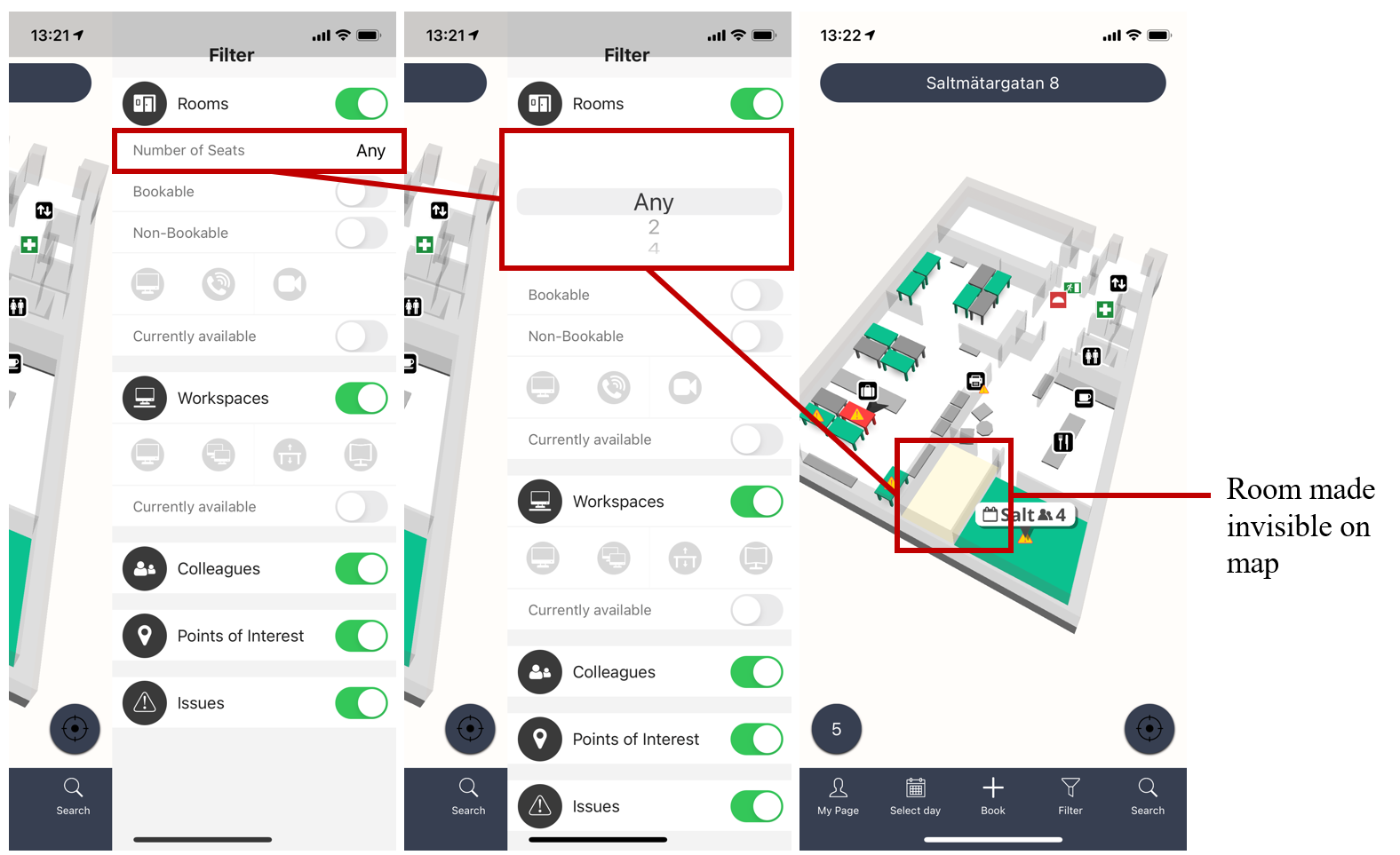 Close filter by restoring the changes you made.
Book a meeting room for the future
By using the room wizard you can book a meeting room for the future. To book a room, click on the calendar icon in the bottom right corner.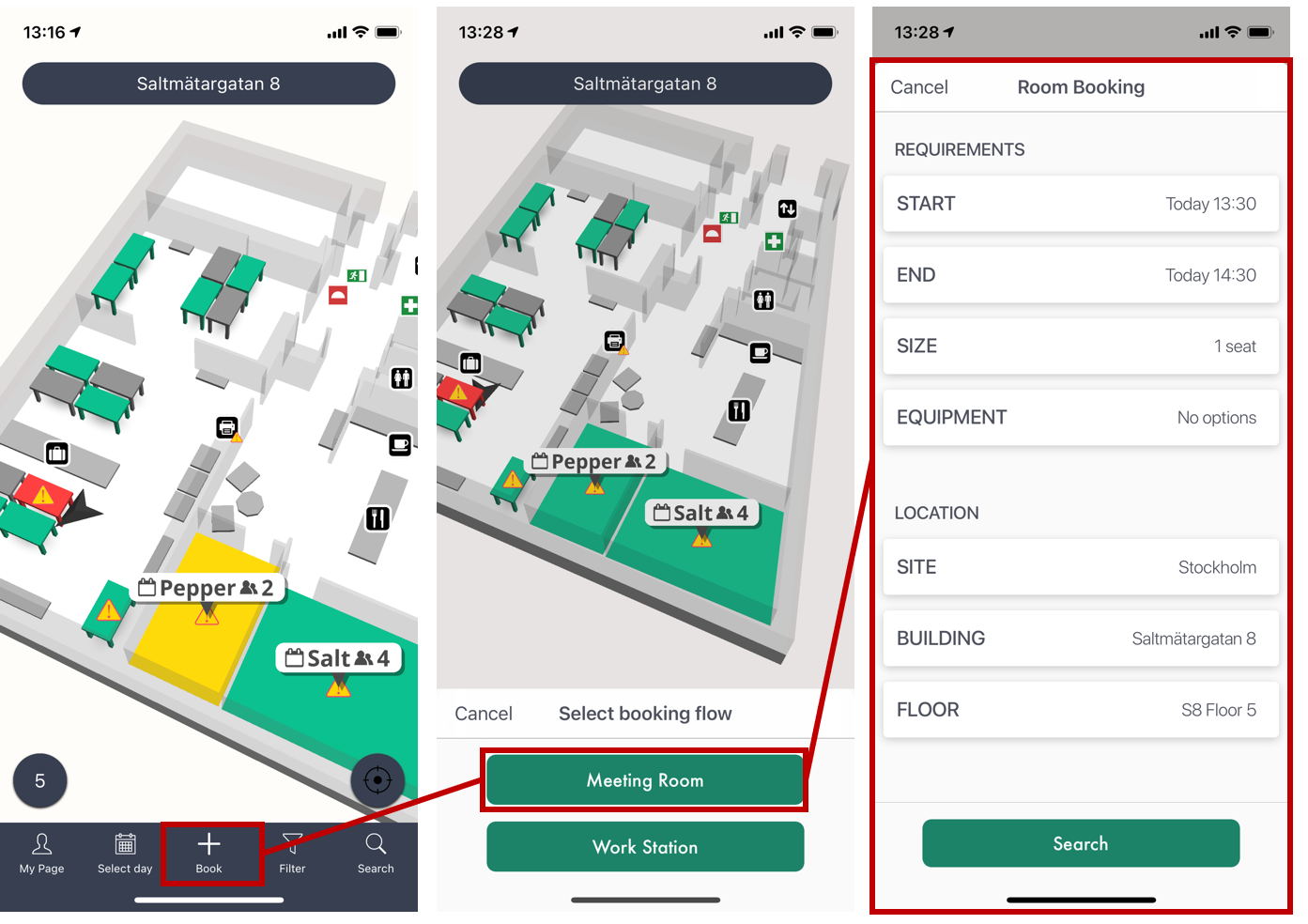 Select start and end time for the meeting by using the pop-up calender

Select how many seats you need in the meeting room.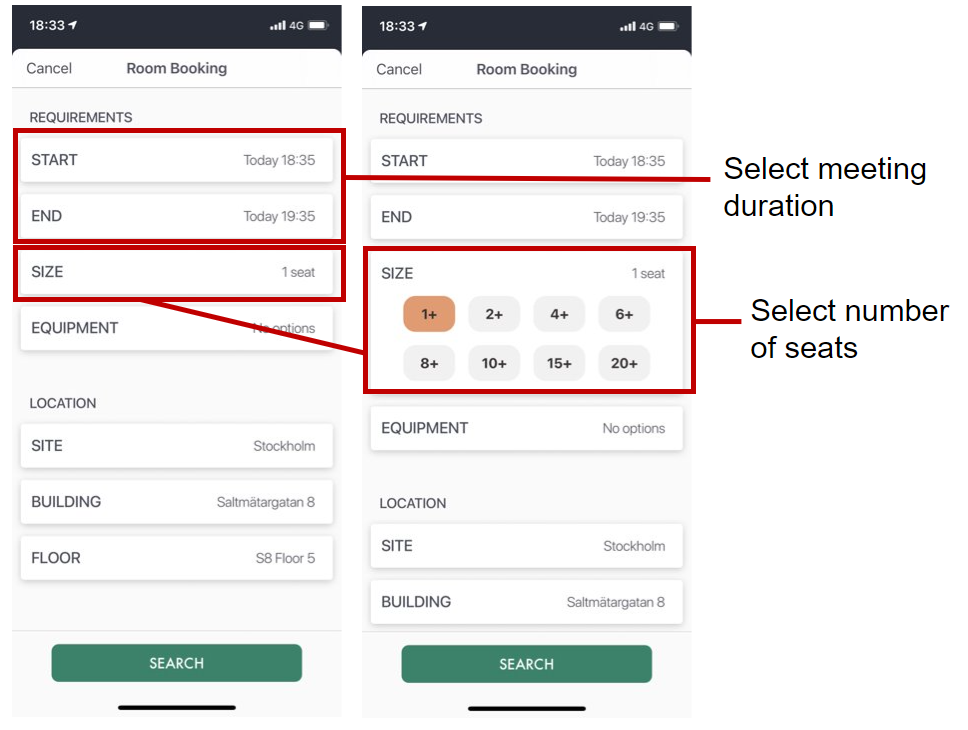 Select Equipment you need present in the meeting room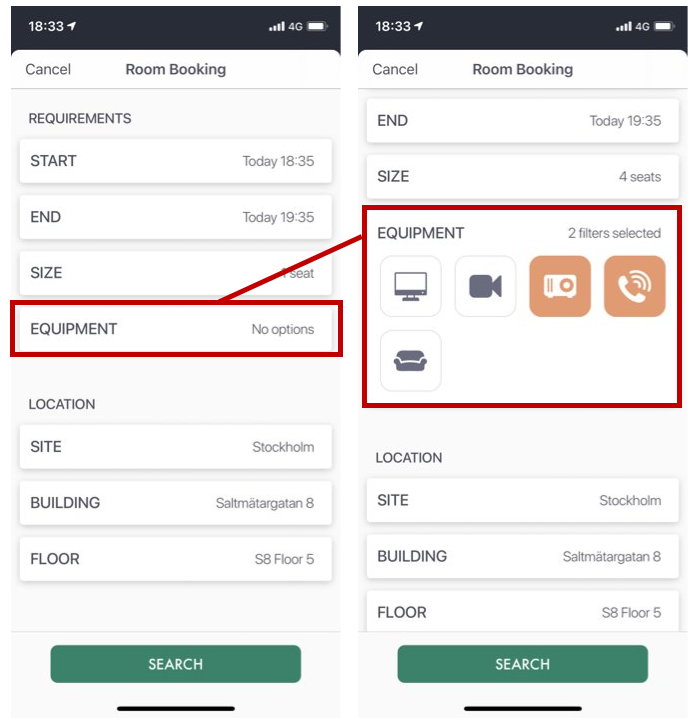 If needed, you can change/select location. Floor and office which you are in will be de default.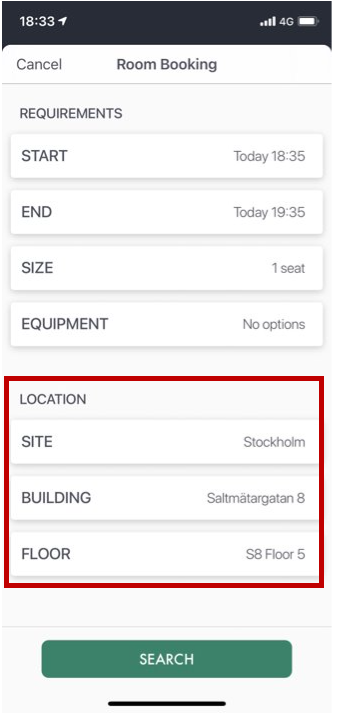 The room wizard will show you the meeting rooms that fit your chosen criteria and the rooms that are available during your chosen time period.
Click on the map icon to see where the room is located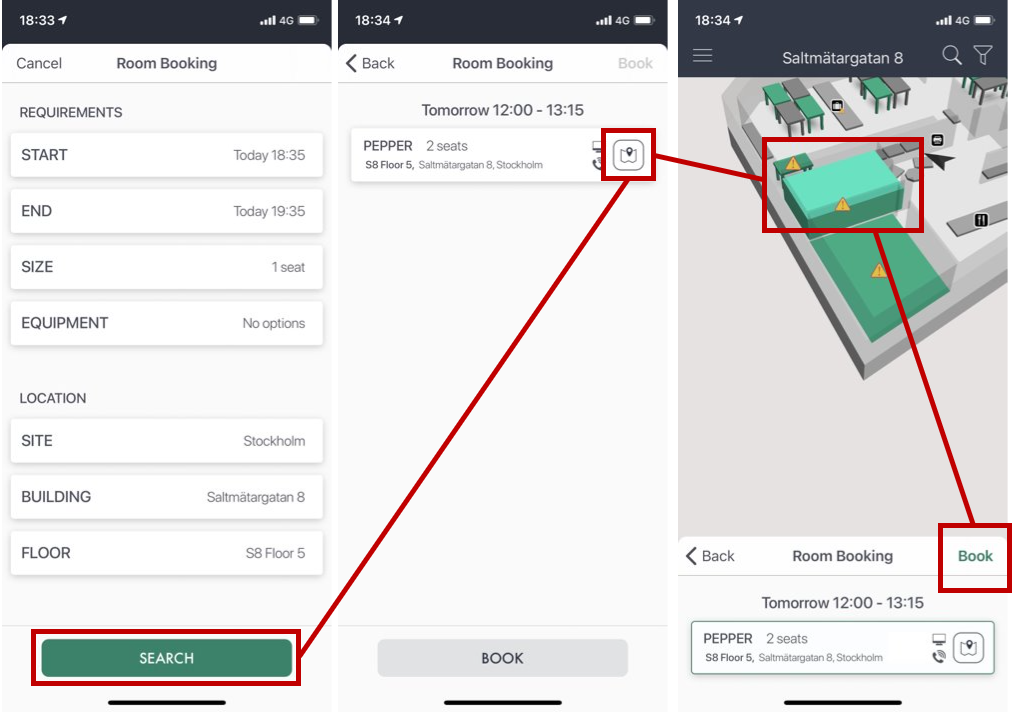 Click on the room you want to book, it's selected when you see a green contour appear.

You will now see a confirmation appear, you will also get a confirmation via email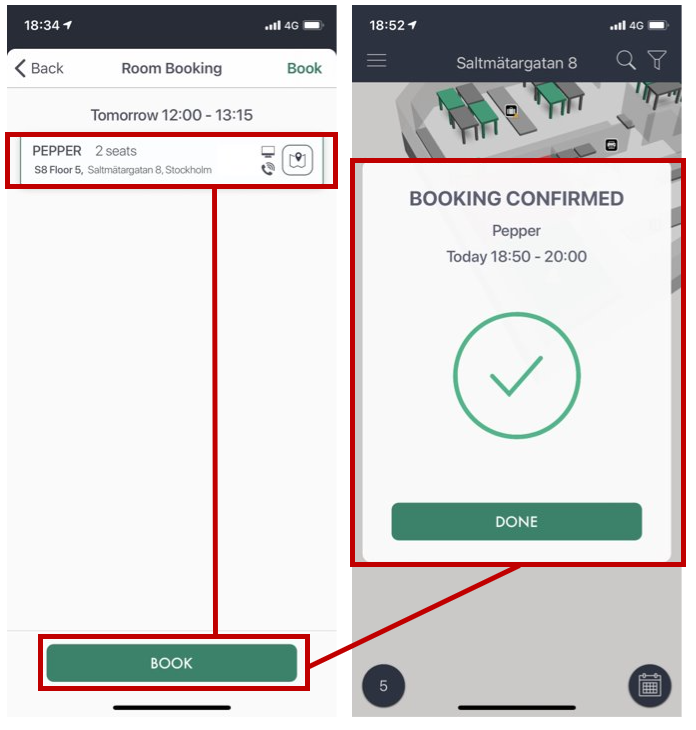 Book an instant meeting
If you want to book an instant meeting you can click on the room directly on the map or search for it in the search bar. Click on "book" in the quickview window.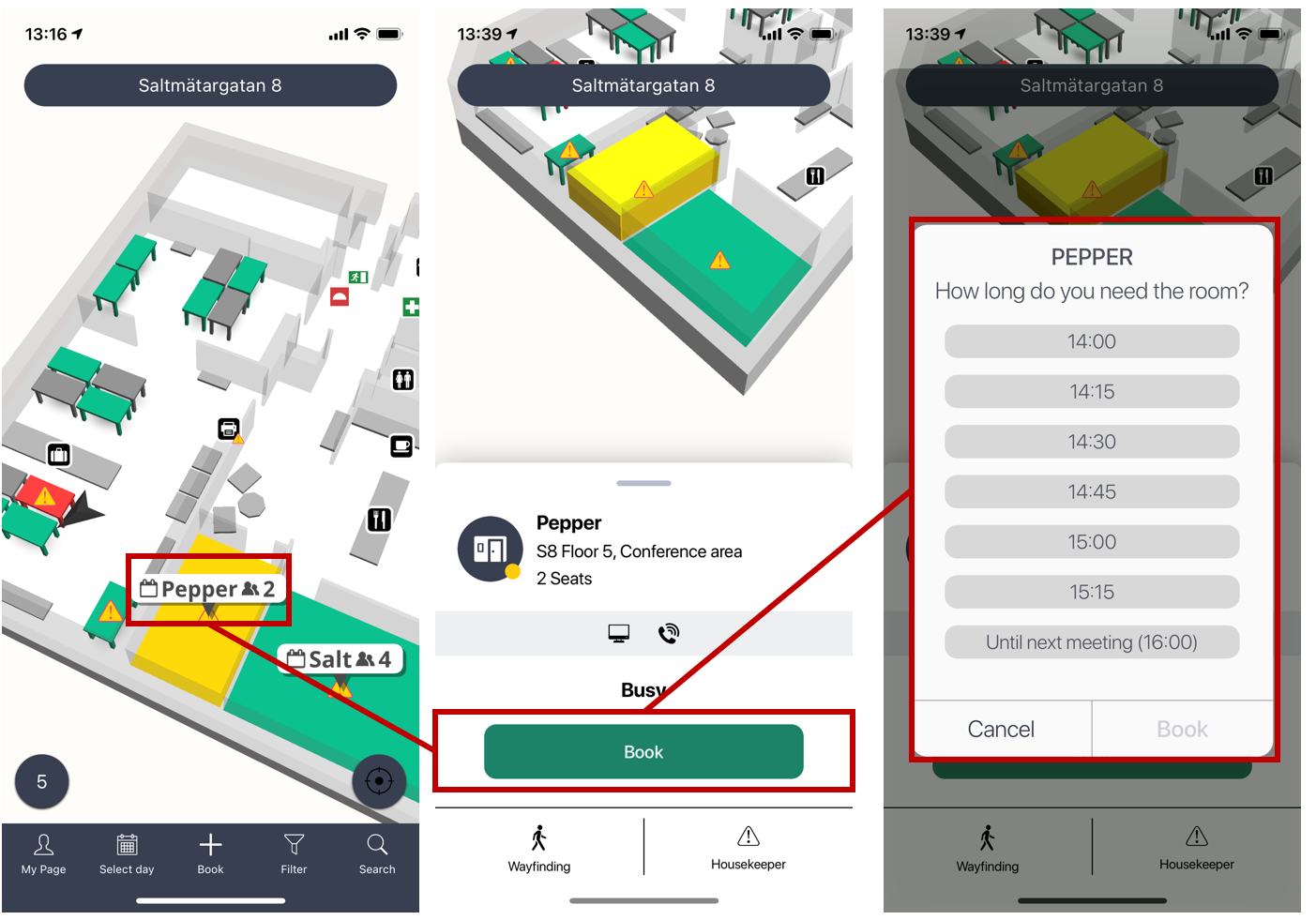 A window will appear where you can select the meeting duration. Click on the time that fits your needs and then "book". You will then see a confirmation window appear, confirmation will also be sent by email.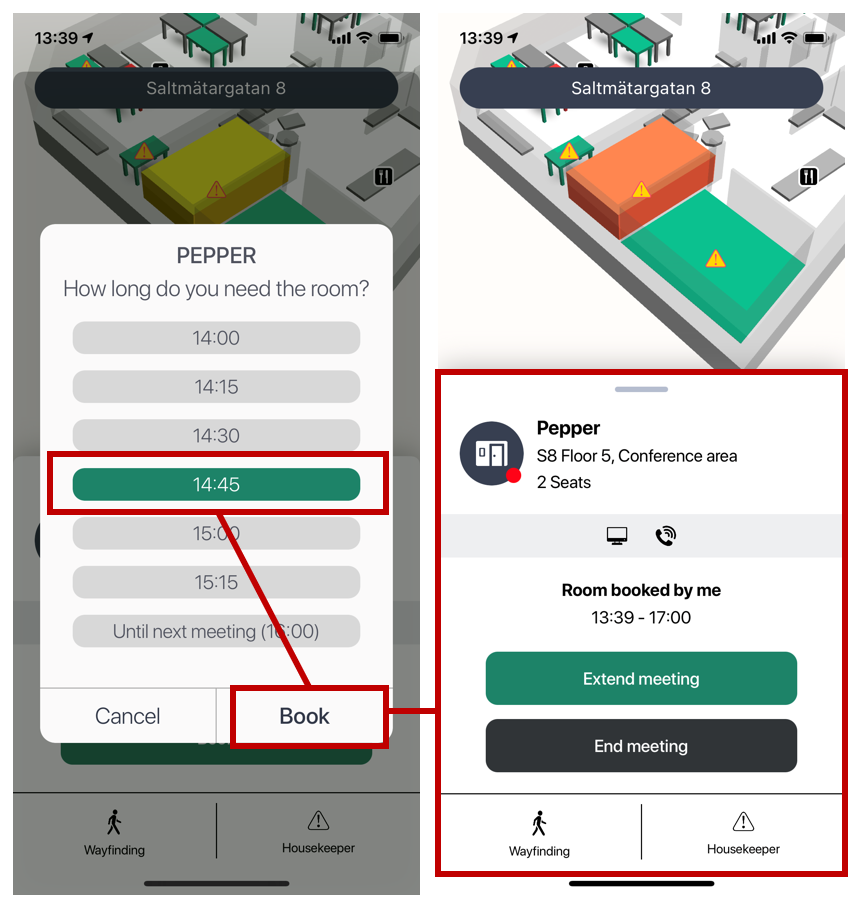 Book meeting in the future and add attendees
The Room wizard only enables you to book meetings in your name and it does not make it possible for you to add attendees. You can use the Outlook booking function for this.
End or Extend meeting
You can end or extend a booked meeting by opening the booked rooms quick view. Either by clicking on the meeting room directly on the map, or by viewing your calendar in the app menu. In the menu, click on the meeting and select locate.