Finding a room with the Flowscape app is easy and can be done in multiple ways. The App enables you to book quick meetings 4 hours in advance or directly.
Find a room on map
Use the Search function (magnifying glass icon) to search for a specific room

Click on a green room on the map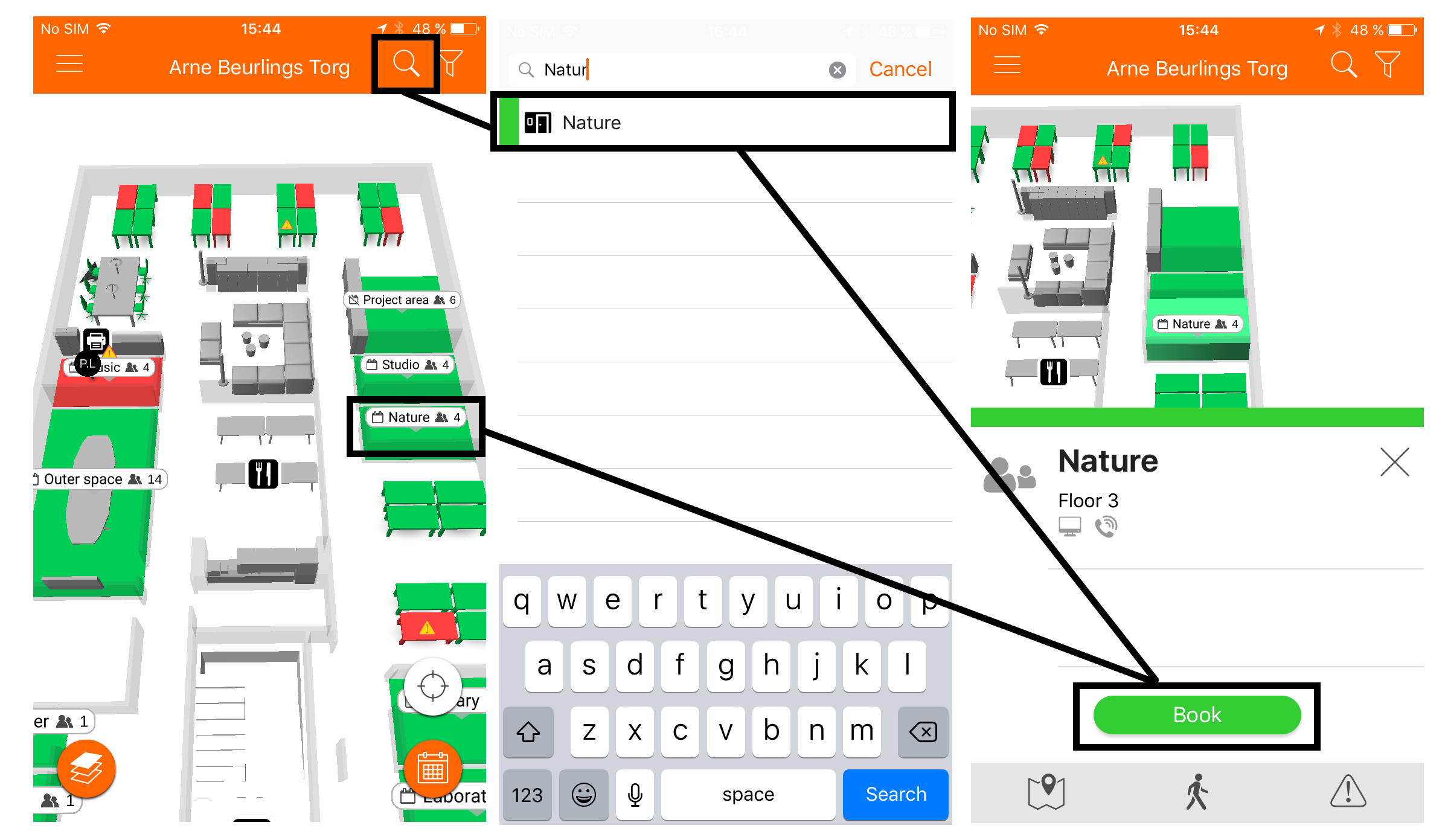 Using filters
Use the filters to find a room that suits your needs best, equipped with the right equipment, and with enough seats.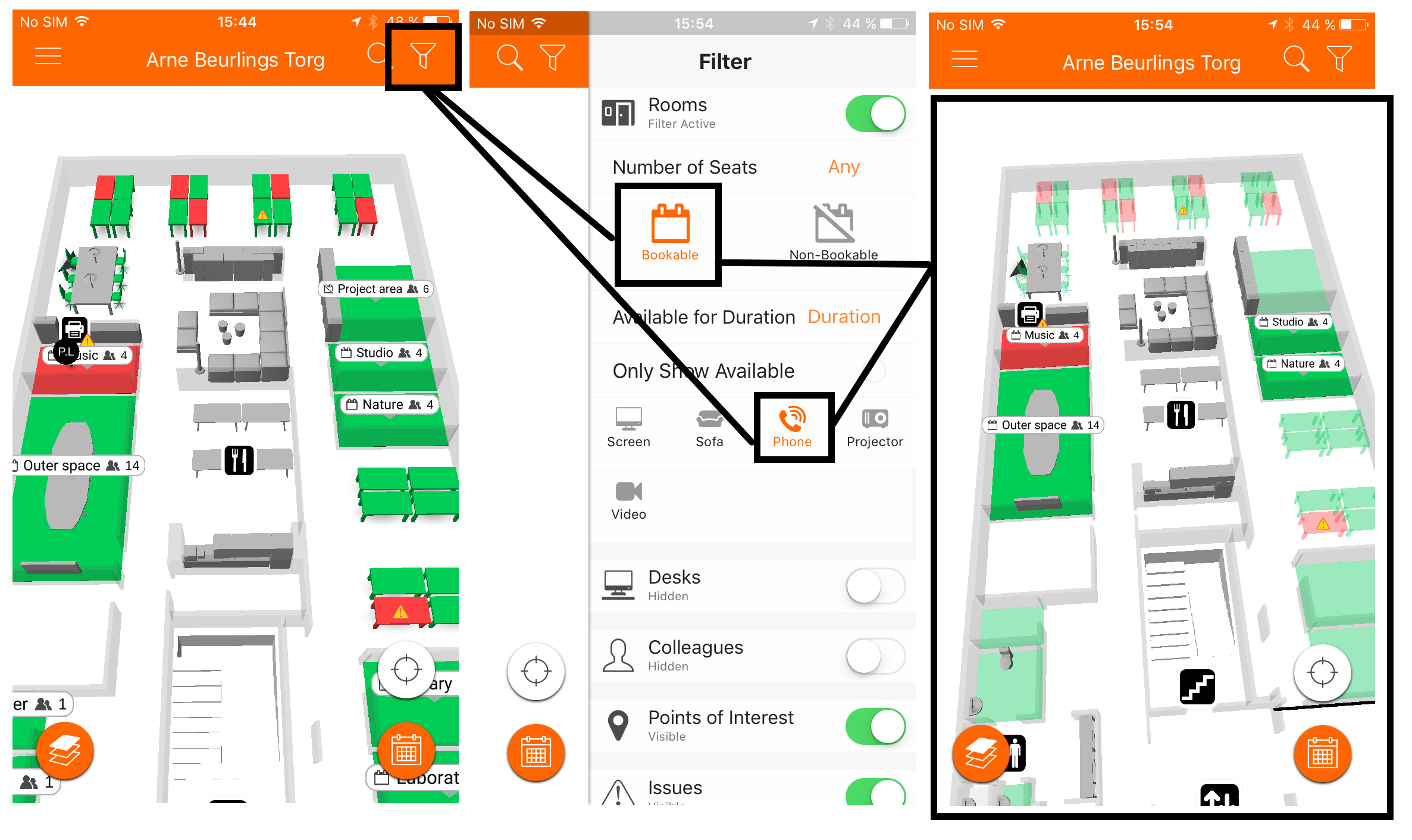 Use the Filter function to find a room that suits your needs 
You can filter:
Number of seats

Bookable rooms or non-bookable rooms  

Room equipment 
Close filter by switching off Room visible mode and then turning it on again.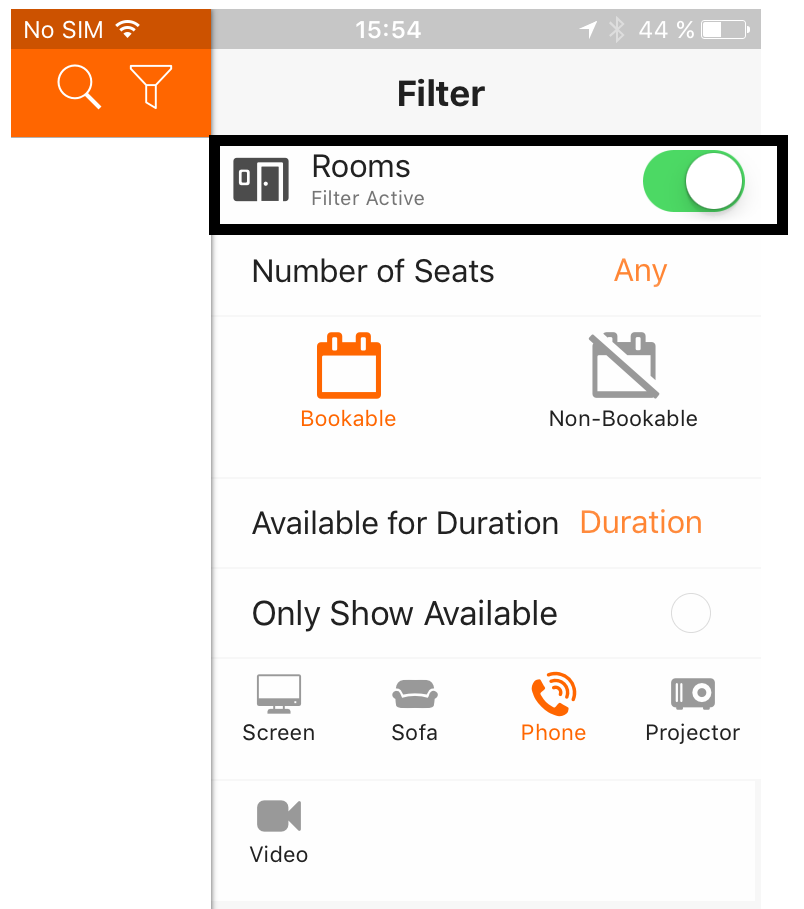 Use Room Wizard
To book a room, click on the calendar icon in the bottom right corner.
Select number of seats needed, click "Next"

Select meeting room, the list will only display rooms with same or more seats you chose in the previous step.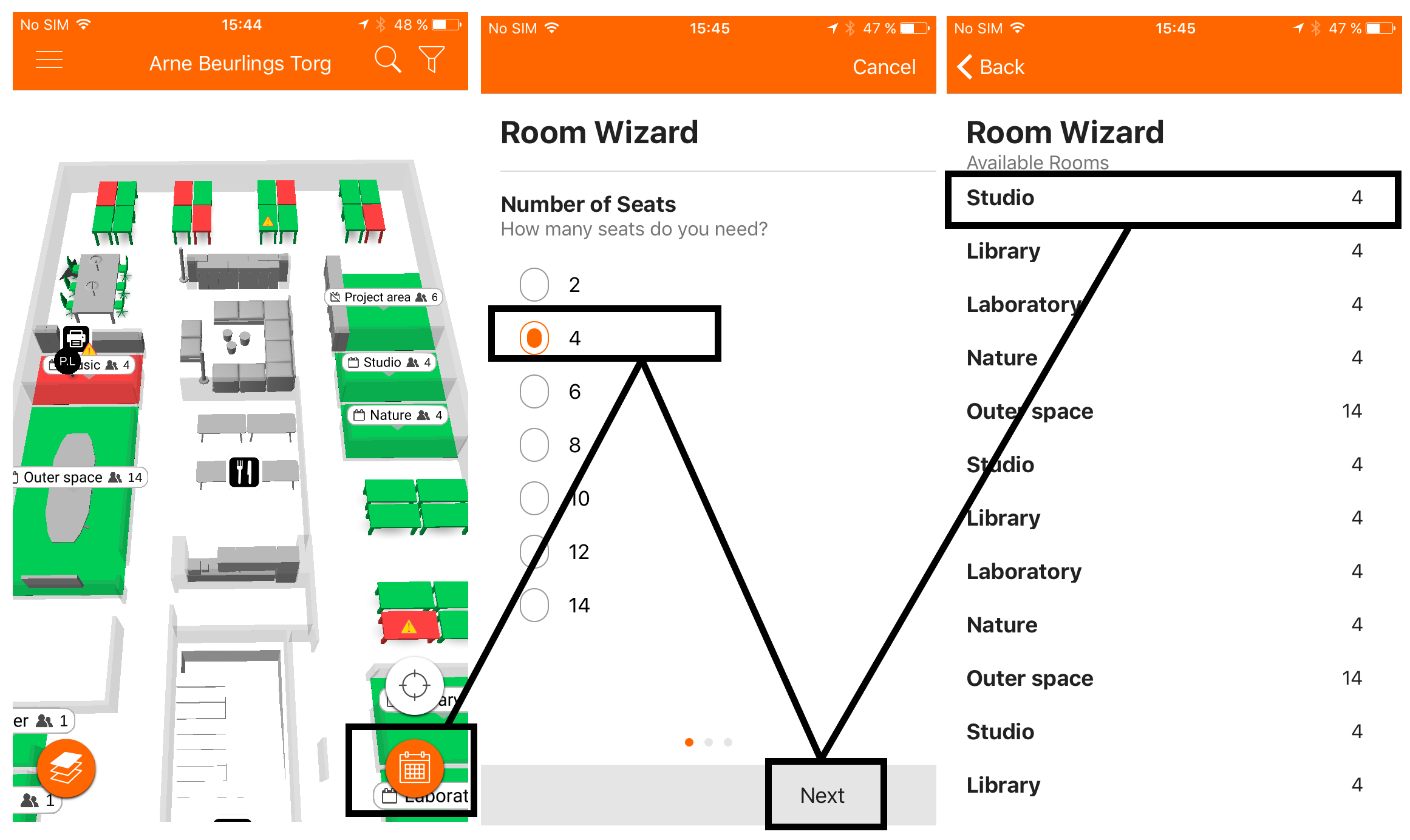 The Room wizard will give you a fixed meeting time

of 45min from when you booked it

Click confirm to book room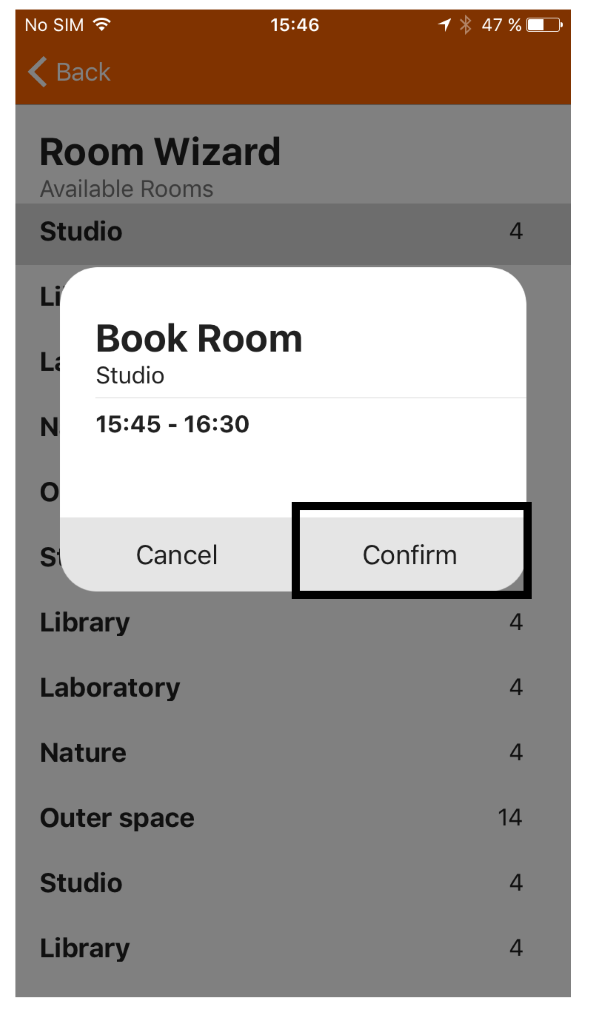 Book meeting room in the (near) future
You can choose meeting starting time by clicking on a room directly on the map. it will give you 4 hours ahead of current time to choose from.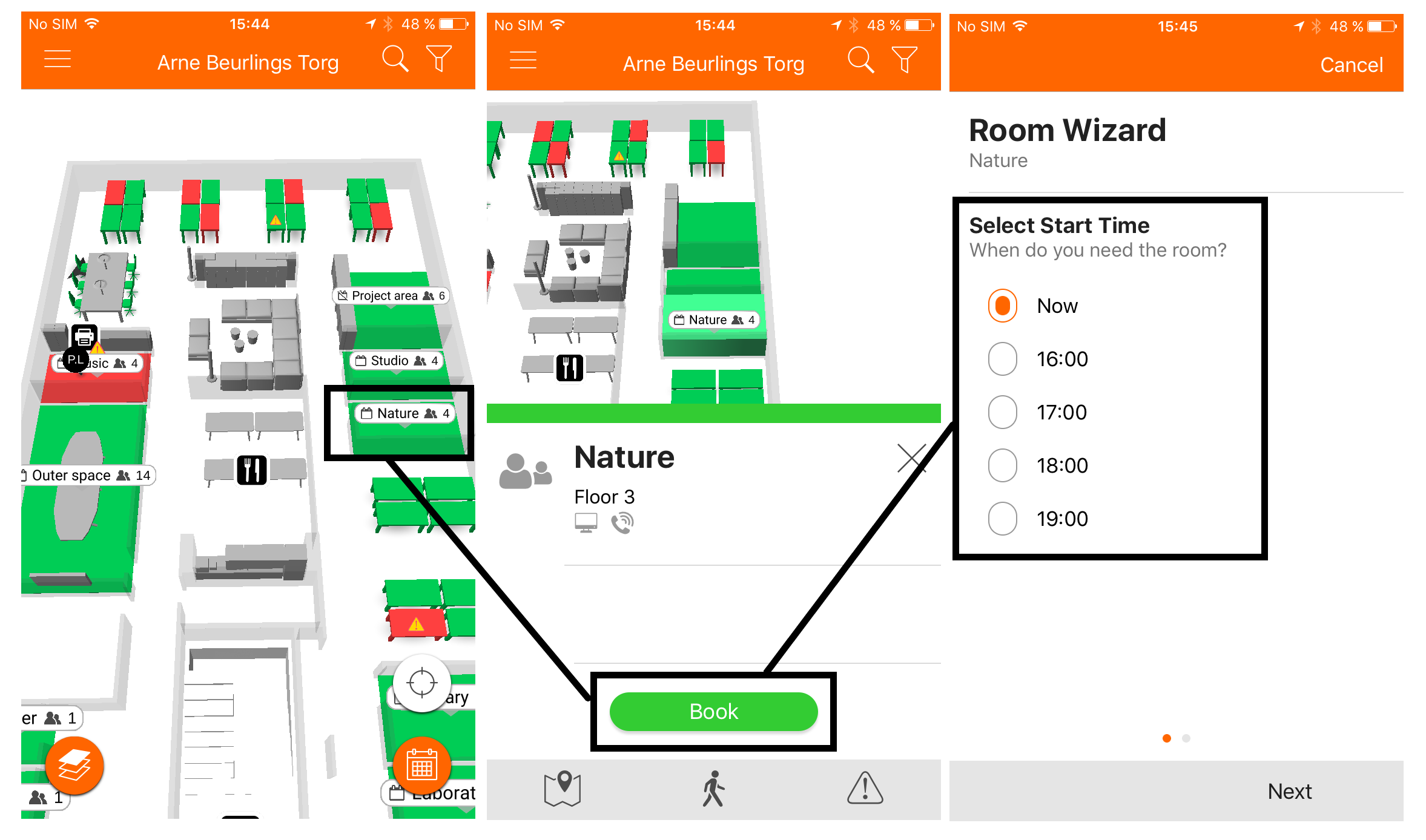 Book meeting room in remote future
The Room wizard only enables you to book quick meetings during current work day. If you want to book a room for another day or week, the Outlook booking function needs to be used.