With the webapp, you can see desks on the map or on the right sidepanel. A desk is a personal work station that can only be booked with the Flowscape smartphone app or the webapp.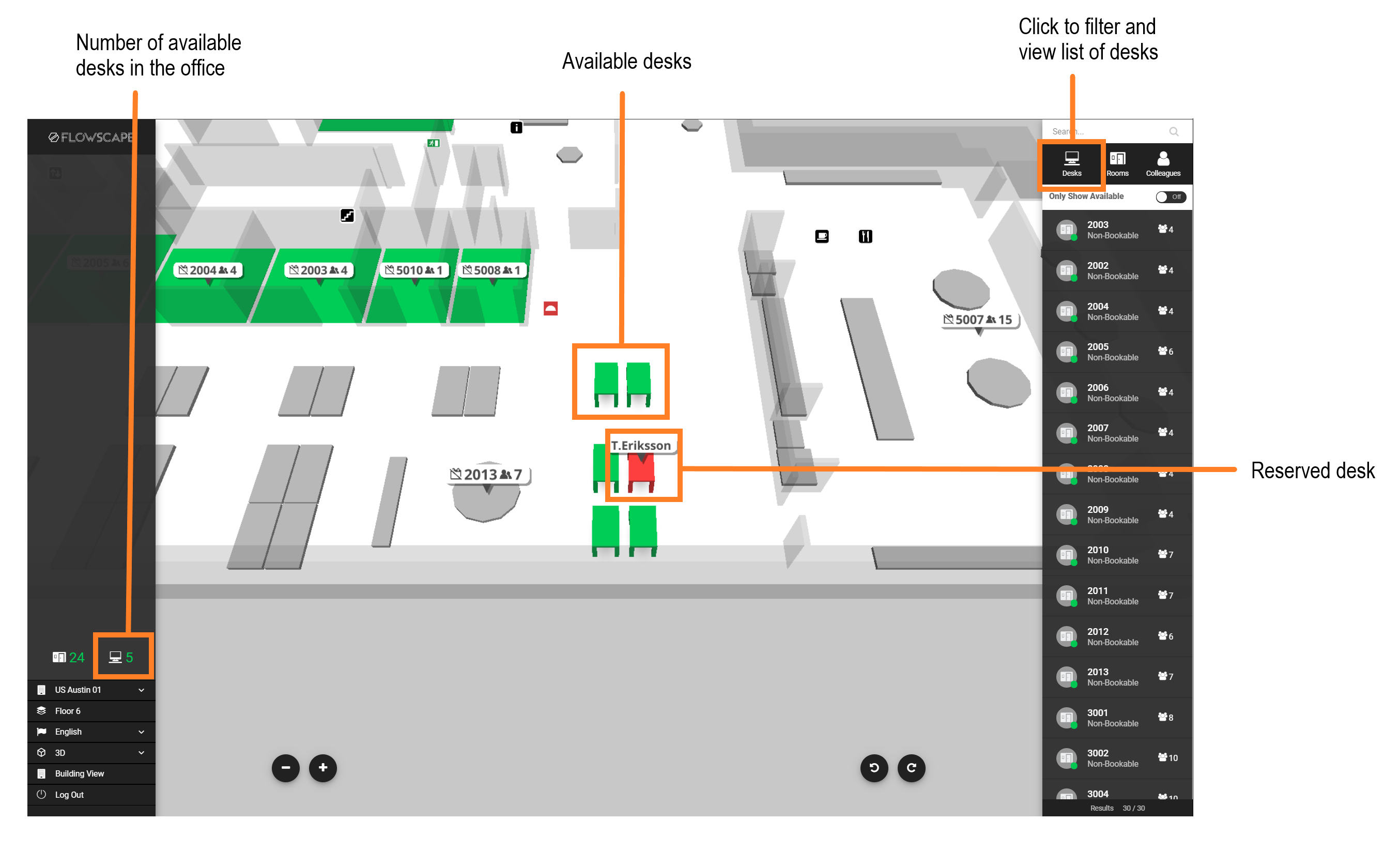 With the Webmap, you can:
View desk info
See desk availability status
Reserve a desk
View desk info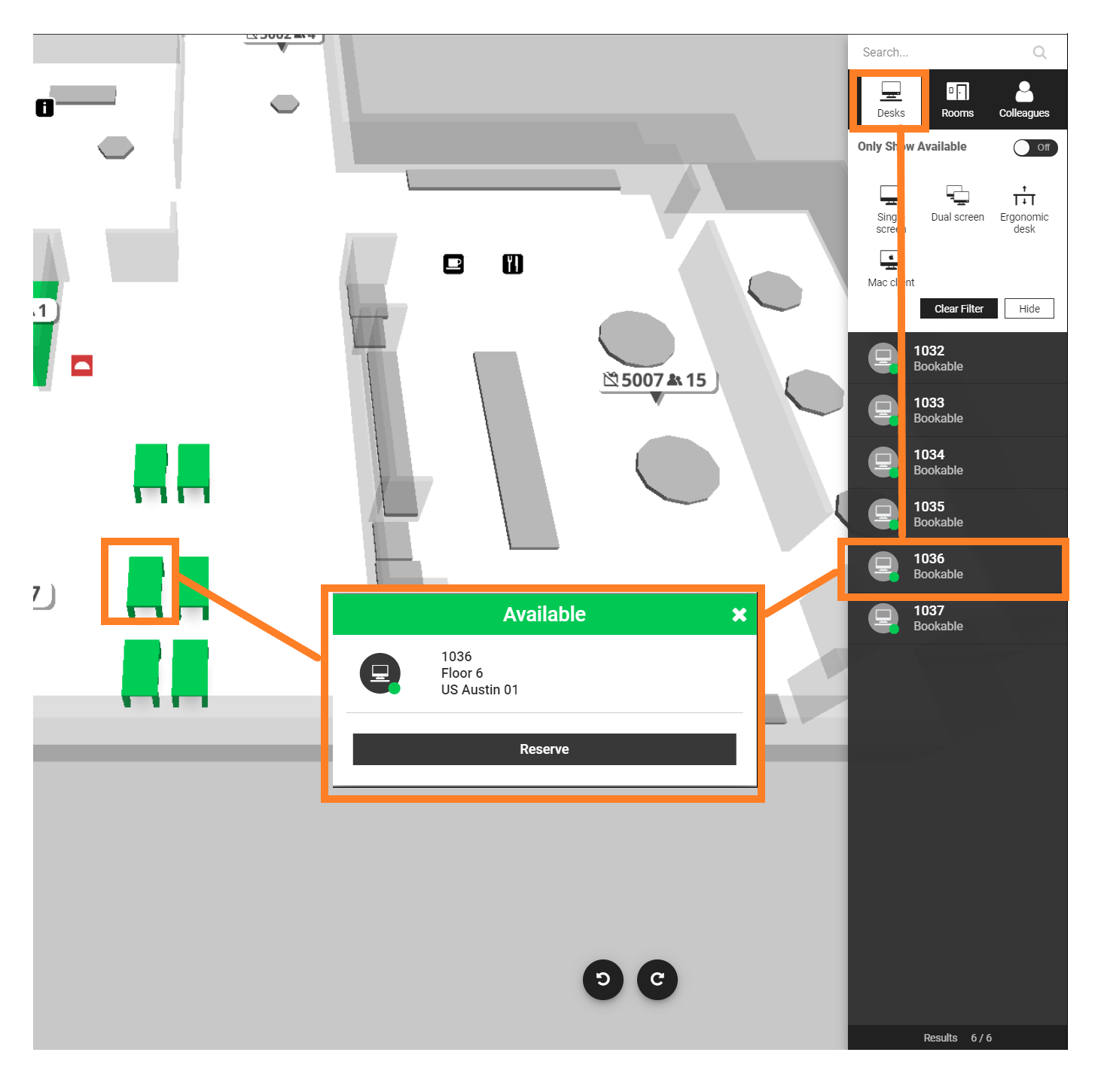 View desk info by opening it's Quick view window, either by clicking on the room on the map or by clicking on a room on the right sidepanel. In Quickview, you can see:
Desk location
Equipment
If the desk is available or in use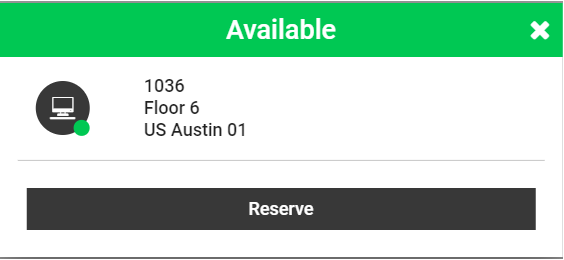 Desk availability status
Green indicates that a desk is available
Red indicates that the desk is reserved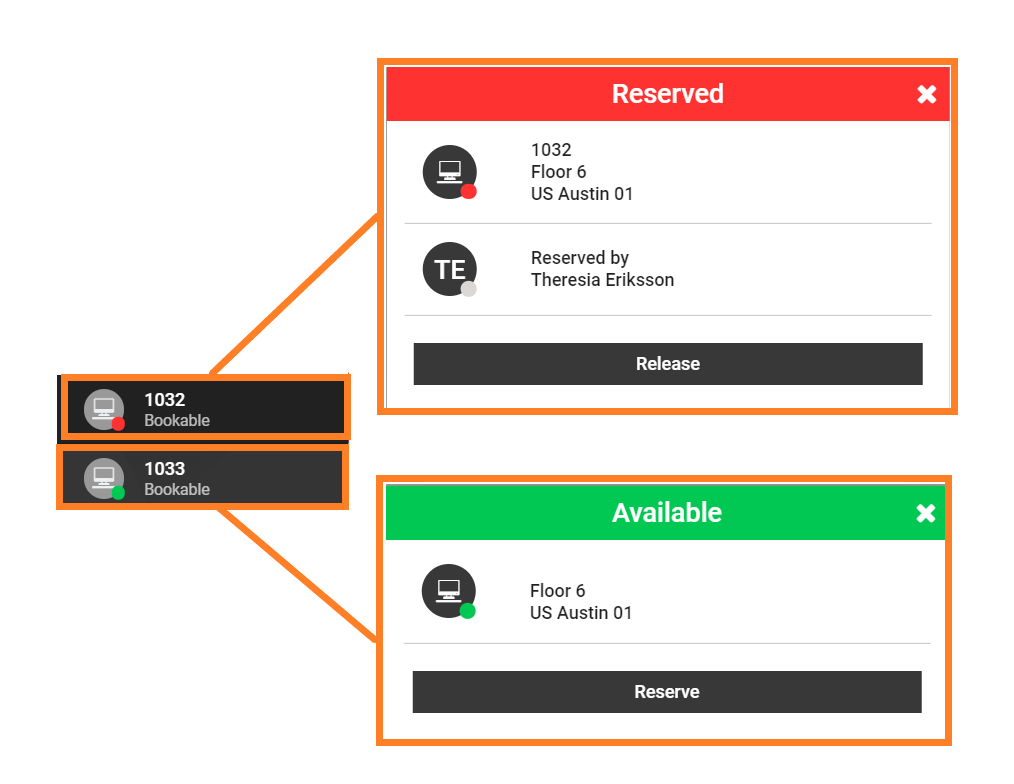 Reserve a desk
You can reserve a desk in your office by opening desk quick view (See instructions above)

Click on "Reserve desk"
The desk will now appear red on the map
Click on "release desk" when your are leaving the desk, this will make the desk green on the map.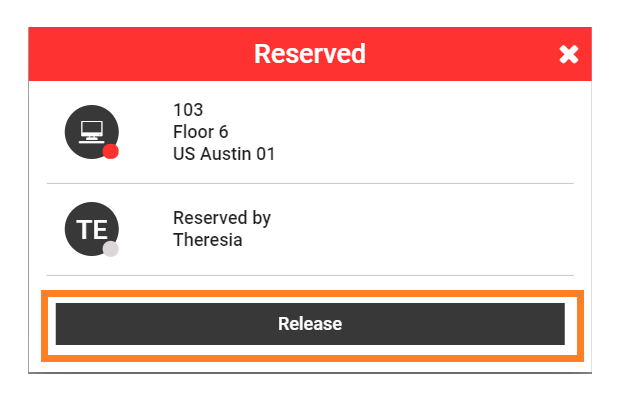 Change seat
If you have already reserved a desk, the webapp will ask you to change seats if you want to reserve a different desk. You can only reserve one desk at a time.