With the Filter function you can choose to see rooms or desks based on your criteria.
Two types of items are available to filter with the menu on the bottom of the right sidepanel: "Rooms" and "desks". You can also search for Users (Colleagues) via this function.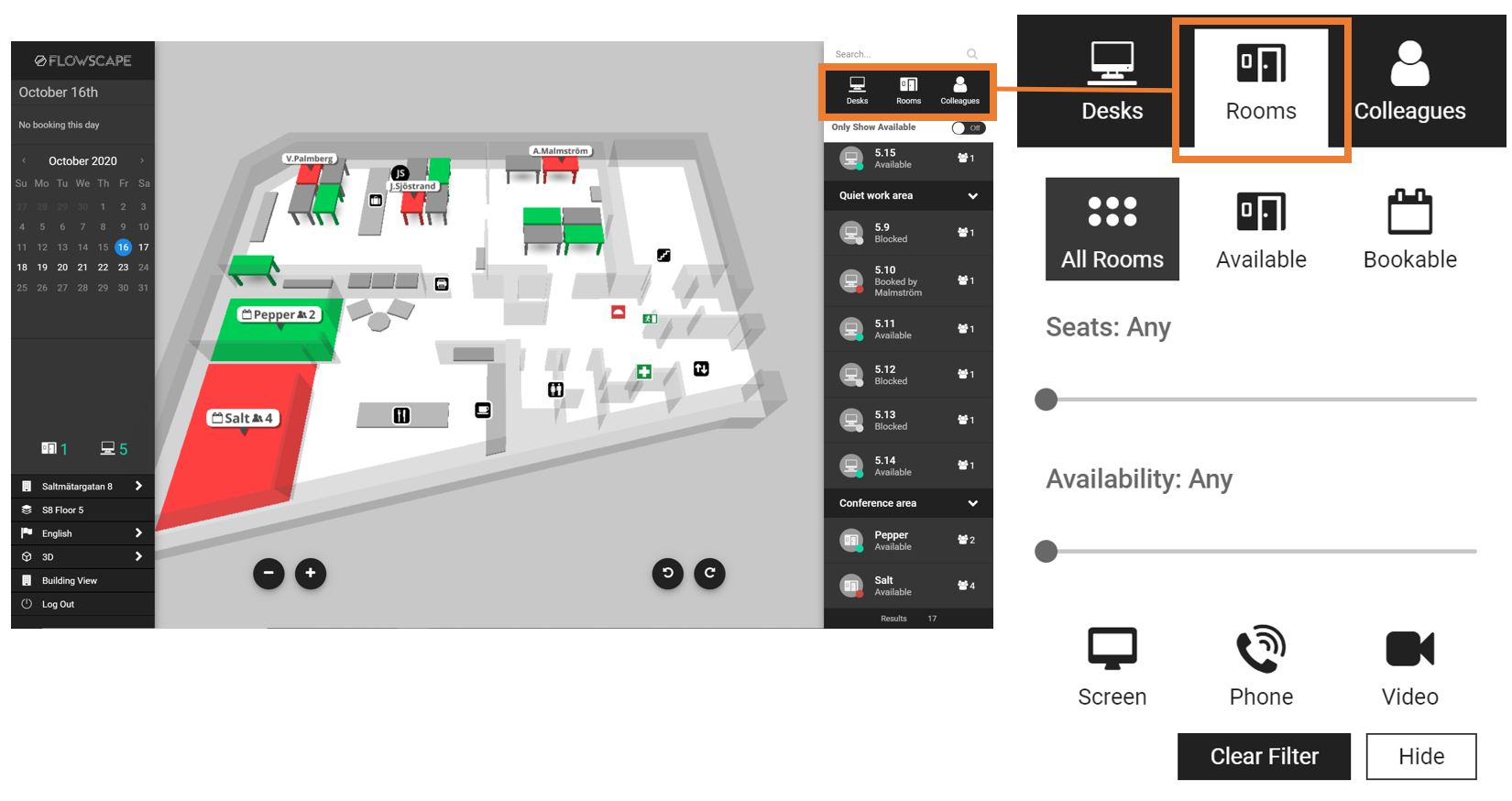 Open Filters
Clicking on one of the icons will open filters for the selected type (filter functions is only available for Rooms or Workstations/desks)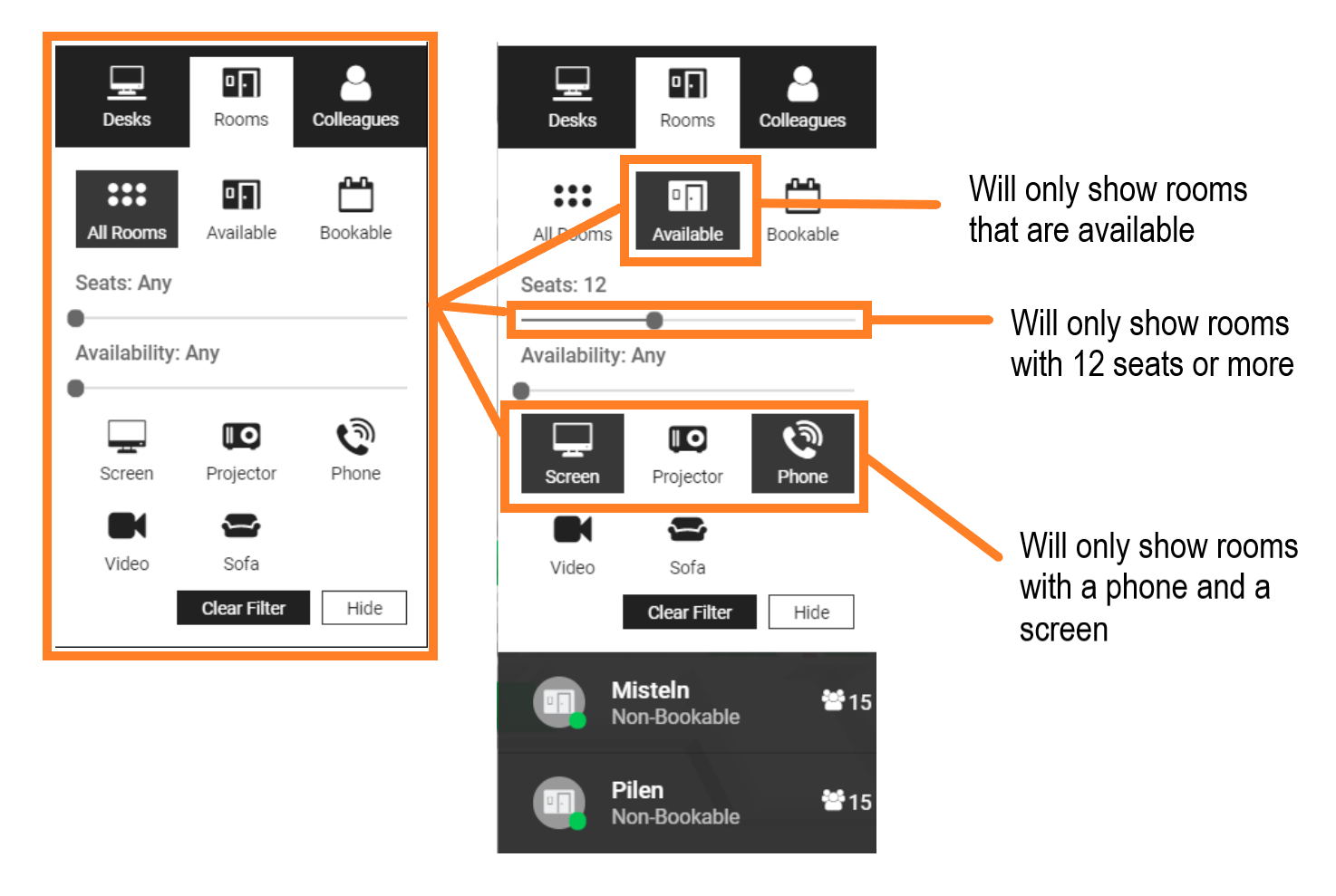 Obs: When you filter, the function will show you options from all floors in your building.
Hide Filters
Clicking on the filter button again, the filter view will close, it will also clear all the filters that has been used.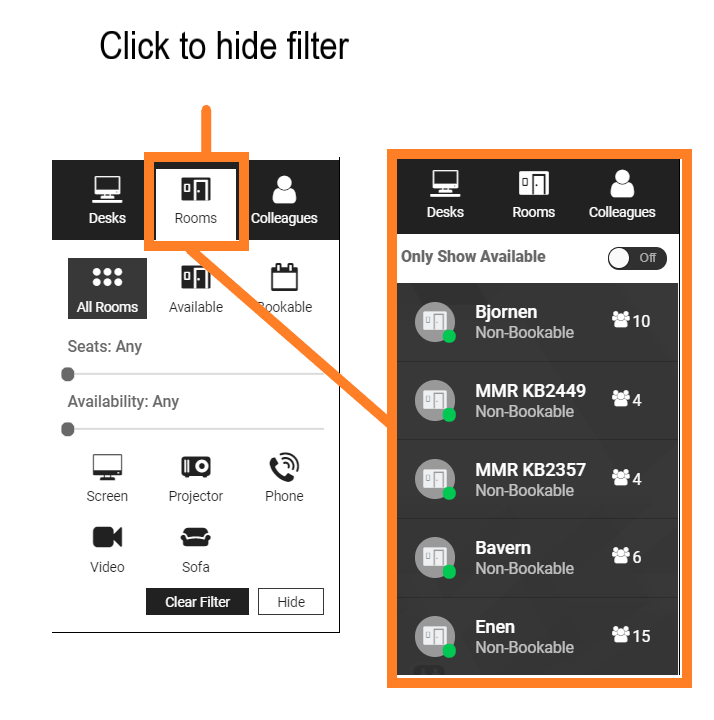 If you want selected filters to still be be active. You can also click "Hide" at the bottom of the filter window.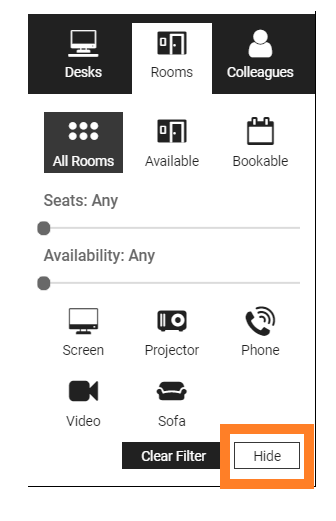 Clear filters
Clicking on the "Clear filters" button will reset to default and clear all active filters. The "Clear filters" button is found in the filter selection box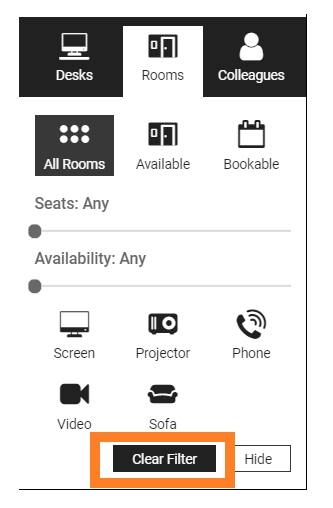 Changing type will also reset filters. Clicking on an item (open Quick View window) will always set the filter type to the item's type.